Cookies
We use cookies on this website. By continuing to use this site you accept the use of cookies.
Annual Academic Celebration
Annual Academic Celebration 2019
Annual Academic
Celebration 2019
From October 14-18, we will be commending and celebrating the past year's academic achievements during Malmö University's Annual Academic Celebration. The week culminates with the Annual Academic Ceremony followed by refreshments, beverages and entertainment.
The Annual Academic Week, October 14-18, draws attention to academic achievements from the current year.
Revisit this page to find updated information about events occurring during the week.
A registration form for staff and students at the university for October 18 is posted below.
Annual ceremony with following celebration
If you are a staff member or a MaU-student you may now place your reservation to the celebration activities where doctors are commenced and professors installed and to a post-ceremonial celebration with refreshments, beverages and entertainment.
The Stefan Bengtsson Research Leader Award along with other awards for achievement are handed out during either the ceremony or the festivities immediately thereafter. Read more below about the different awards, stipends and grants handed out by Malmö University.
Date: Friday October 18, 2019
Time: 16:00-18:00 Annual Academic ceremony. Doors open at 15:30.
18:00-01:00 Post-ceremony mingle and celebration
Place: Slagthuset, Jörgen Kocksgatan 7A, Malmö
Registration deadline: October 4, 2019.
Welcome!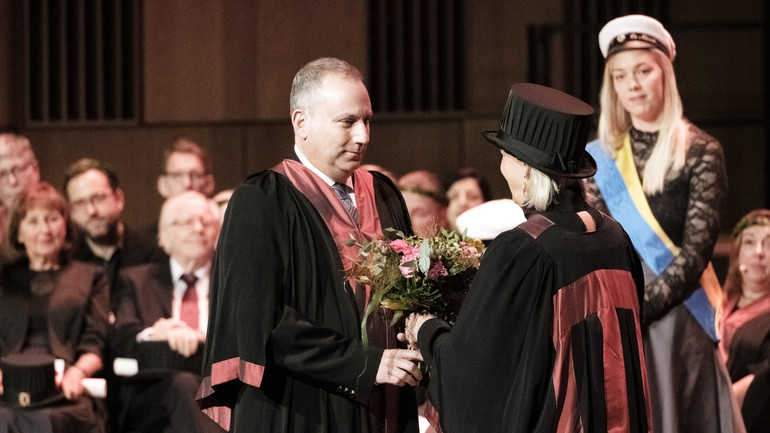 Annual Academic Celebration October 18