Cookies
We use cookies on this website. By continuing to use this site you accept the use of cookies.
Vision, quality and strategy
Vision, quality
and strategy
At Malmö University, research and education should be innovative, multidisciplinary, international, and safeguard the strengths and values that characterise the University. All education should meet the knowledge demands of both individuals and wider society.
How we achieve high quality education and research
Malmö University's activities are to be guided by academic values, the principle of collegiality and student influence that promotes quality.
The University's collective approach to quality is expressed through the quality system for education and research, which takes into account the various disciplines' characteristics, differing views on knowledge and individual quality criteria.
All education at the University is to be of high quality and meet the demands for knowledge from both individuals and wider society.
Quality enhancement in education is conducted mainly at the study programme level but also across the University. This work is followed up annually, in part by the University's education board. The University's quality enhancement work is integral to all the activities at the University and based on the following cornerstones:
quality of education;
student influence;
professional development of staff; and
systematic follow-up.
New study programmes
Before a new study programme is launched, it is reviewed in several stages to ensure that it meets the criteria necessary to maintain a high quality of education. The aspects subject to review include the course syllabi and access to guidance and support. The study programme should also give students a solid foundation for utilising their knowledge in professional life and enable them to continue their studies at higher levels. The University also conducts reviews to ensure that the study programme will meet the demands of both students and the labour market.
Study programme evaluations
Our study programmes are evaluated both within the University and through external reviews by the Swedish Higher Education Authority (UKÄ). In 2016, the Swedish parliament decided on a new evaluation system. Previously, UKÄ reviewed the attainment of learning outcomes in degree projects. The new system entails UKÄ also reviewing the University's quality assurance work in education. At Malmö University, we work continuously on course and programme evaluations and follow up on their results in various forums.
Student influence
Working continuously to improve and develop student influence is one of the cornerstones of quality enhancement work at Malmö University. We encourage students to take an active role in the further development of their education. The students' participation in the implementation, evaluation and development of education is crucial in ensuring its quality. Student influence is an important tool for the University's work in promoting democratic values; student co-determination reinforces both the study environment and the students' learning processes. There are three student unions at Malmö University: the Malmö Student Union, the Dentistry Student Union and the Malmö Doctoral Student Union.
Systematic follow-up
In order to ensure that the University meets external demands for educational quality and internally formulated principles for quality, systematic follow-ups are regularly carried out. The University's study programmes are continuously audited through measures such as course and programme evaluations and student and alumni surveys. In addition, several key performance indicators are regularly monitored, including the number of applicants per study place, admissions, as well as completion of courses and degrees. The results of the evaluations, surveys and quality enhancing initiatives are discussed in various educational bodies at the University, in which students are also represented.
Driving quality within research
External Research Assessment – ERA19
External Research Assessment, or ERA19, is an evaluation of the quality of research at Malmö University. The assessment was carried out during the course of 2019 and focused on processes driving quality within research.
Purpose
The main purpose of ERA19 is to contribute to the development of research quality at the University. In order to achieve this, the University employed external evaluators with extensive experience of the conditions and processes that create successful research environments.
Assessment environments
departmental (The Faculty of Odontology will be assessed as a research environment);
faculty-level;
and university-wide.
ERA19 is based on
reflective self-evaluations;
bibliometrics;
staff and financial data;
overall information about Malmö University:
and site visit.
The evaluation results
Read the evaluation results from the External Research Assessment at Malmö University (ERA19) in the report: "Preconditions, Processes, Performances for High-quality Research".
The report "Preconditions, Processes, Performances for High-quality Research"
The assessment has resulted in reports including recommendations for continued quality development of research activities at the University. Key recommendations will be included in the planning of future activities at the University. Follow up on these measures will also be undertaken in accordance with the routines outlined in Malmö University's forthcoming framework for quality assurance in research.
Global engagement and internationalisation
Internationalisation, global engagement and diversity have always been core values for Malmö University. We encourage international collaboration to maintain a high standard of education and research.
The University works with academic partner institutes, networks and cooperation programmes around the globe, striving to ensure favourable conditions for teachers and researchers to foster international collaboration. Students are offered the opportunity to study, or do an internship, abroad. We also enable and encourage both staff and students to engage in international activities on campus.
Read more about our global engagement and internationalisation
Sustainability
Malmö University will contribute to long-term sustainable economic, social and environmental development. We have an important task to contribute through our teaching and research, but we also need to contribute by reducing the impact of our own operations. As a university, we have a central role in the fight against climate change and we are one of the 37 Swedish institutions that have joined the Climate Framework for higher education institutions.
Malmö University's environmental goals for 2021–2022 focus on seven areas:
Climate impact
Real estate
Waste and chemicals
Sustainable procurement and indirect environmental impact from purchasing
Competence development
Collaboration partners and students
Research and doctoral education
More about Malmö University's environmental goals of 2020
Business trips
In 2018, the University's total emissions from air travel were 820,000 kg of CO2 (carbon dioxide) or 703 kg of CO2 per employee.
Long term goal
reducing CO2-emissions from travellers by fifty per cent by 2024 (with 2018 as base year)
Goals for 2020
reducing CO2-emissions by at least 10 per cent (with 2018 as base year); and
a minimum of 60 per cent of all trips to and from Stockholm are made by train.
Restaurants and catering (food and service)
By choosing, for example, more climate-smart meals in the lunch restaurants and limiting internal and external representation, the University could reduce its negative climate impact.
Goals for 2020
to meet with all the restaurateurs, together with students, to discuss how to reduce CO2-emissions from restaurants, as well as to write down goals and an action plan.
Waste
Today, the proportion of undefined waste is approximately 11–15,000 kg per year. We want to reduce this.
Goal and activities of 2020
better and more uniform recycling bins in all buildings;
better information on waste and recycling; and
better information on quantities of waste collected (quarterly in all buildings);
make sure environmentally hazardous waste from clinics and labs are collected and treated in an optimal way.
Skill and knowledge development of staff
The University's work on sustainable development needs to be strengthened and integrated into the organisation.
Goals for 2020
All units shall discuss sustainable development at least once at a workplace meeting during the year
All units shall formulate their own action plan for the issue for 2021.
Energy supply
At Malmö University, the total energy consumption decreases every year, but at a slow rate and with a subsiding decline.
Long term goal
reducing CO2 equivalent emissions by 25 percent per square meter by 2024 (with 2018 as base year)
Goal 2020
to reduce CO2 equivalent emissions by at least five percent per square meter (with 2018 as base year)
Strategy 2022
The University's most important social responsibility is to provide education through which students can develop their ability to critically evaluate knowledge and translate it into action. Malmö University has a unique opportunity to be an open university which invites people to discuss complex and uncomfortable societal issues.
Vision
Malmö University contributes to a sustainable and more equal society through research-based knowledge, critical reflection and a readiness to act.
Core values
Malmö University is founded on the human, democratic and academic values that have emerged from the ideals of an open society, freedom of speech and critical thinking.
Objective
Malmö University provides high-quality education and research through which, in collaboration with other societal actors, it creates, shares and disseminates knowledge to understand, explain and develop society. At Malmö University, the particularities and traditions of different disciplines are respected and given the opportunity to be clearly expressed.
Overarching goals for education and research
To cultivate long-term, nationally and internationally outstanding research which, together with doctoral education, constitutes one third of the University's activities.
Offer education grounded in research, in terms of teaching methods as well as subject matters, which provides the conditions for inclusive and student-active, life-long learning.
Ensure strong, coherent and boundary-crossing international academic environments in which education, research and collaboration are integrated.
Development areas 2018–2022
The following are the most important development areas for Malmö University in its first five-year period, based on the overarching goals for education and research:
academic values;
research and doctoral education;
identity and role in society;
competence, leadership and paths; and
the University environment.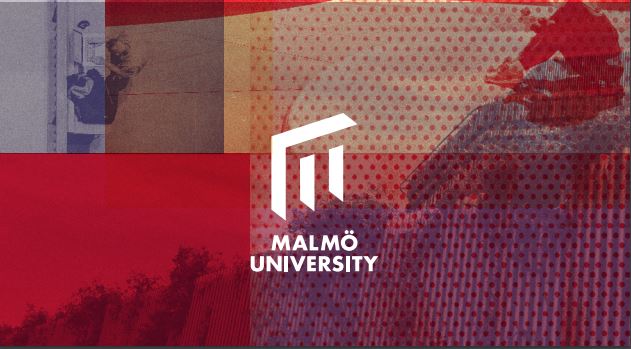 Web version of Strategy 2022
Download the web version of Malmö University's Strategy.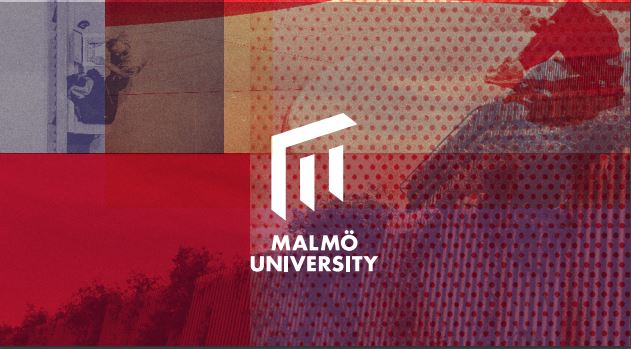 Printed version of Strategy 2022
Download the printed version of Malmö University's Strategy.
At the University, there is a special function, the Whistleblower function. The Whistleblower function can be used to report internal and external signs of suspicion of irregularities. Anonymity is guaranteed if desired. Messages can be sent
Page modified: 2021-09-20