Cookies
We use cookies on this website. Cookies help us deliver the best experience on our website. Read about cookies.
Vision, quality and strategy
Vision, quality
and strategy
On this page you can read about the University's overall strategy, as well as how we work with the quality of research and education, research ethics, internationalisation, sustainability, widening participation, digitalisation and gender issues.
Strategy 2022
The University's most important social responsibility is to provide education through which students can develop their ability to critically evaluate knowledge and translate it into action. Malmö University has a unique opportunity to be an open university which invites people to discuss complex and uncomfortable societal issues.
Vision
Malmö University contributes to a sustainable and more equal society through research-based knowledge, critical reflection and a readiness to act.
Core values
Malmö University is founded on the human, democratic and academic values that have emerged from the ideals of an open society, freedom of speech and critical thinking.
Objective
Malmö University provides high-quality education and research through which, in collaboration with other societal actors, it creates, shares and disseminates knowledge to understand, explain and develop society. At Malmö University, the particularities and traditions of different disciplines are respected and given the opportunity to be clearly expressed.
Overarching goals for education and research
To cultivate long-term, nationally and internationally outstanding research which, together with doctoral education, constitutes one third of the University's activities.
Offer education grounded in research, in terms of teaching methods as well as subject matters, which provides the conditions for inclusive and student-active, life-long learning.
Ensure strong, coherent and boundary-crossing international academic environments in which education, research and collaboration are integrated.
Development areas 2018–2022
The following are the most important development areas for Malmö University in its first five-year period, based on the overarching goals for education and research:
academic values
research and doctoral education
identity and role in society
competence, leadership and paths
the University environment
Strategy 2022
Web version of Strategy 2022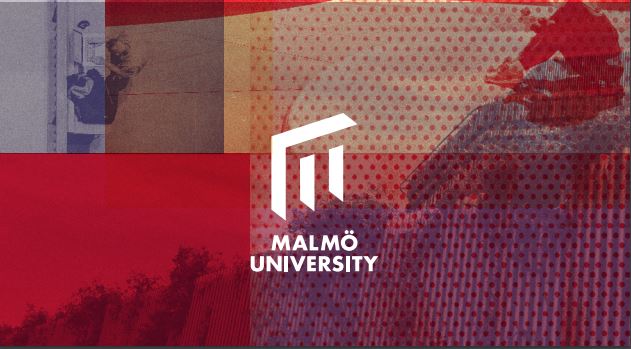 Web version of Strategy 2022
Download the web version of Malmö University's Strategy.
Printed version of Strategy 2022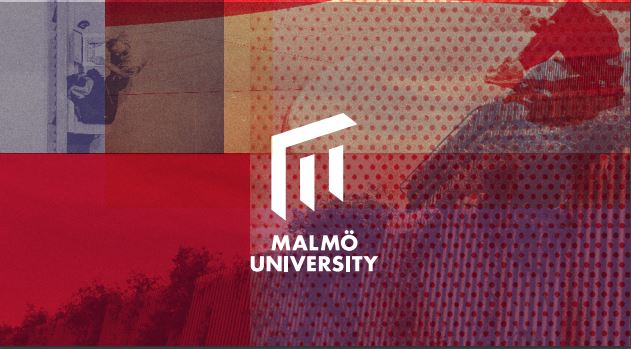 Printed version of Strategy 2022
Download the printed version of Malmö University's Strategy.
Quality work at the University
Here you will find brief descriptions of the quality work carried out at the University, as well as associated regulations, governance and support documents.
The Swedish Higher Education Act and the Higher Education Ordinance regulate Malmö University's activities. The Higher Education Act states that our activities must lead to high quality in both education and research, as well as that quality work is a common concern for the staff and students of higher education institutions.
The University's Rules of Procedure describe the division of responsibilities for the quality work:
the University Board has the ultimate responsibility for the University's operations and quality of education
the faculty boards are responsible for monitoring the quality of education, research and collaboration
the Dean has an overall responsibility for the direction and quality of education, research and collaboration
the Head of Department or equivalent promotes high quality in the department's activities
The University's overall governance document is Strategy 2022. This document describes the overall quality objectives of the University. Read more under the heading Strategy 2022. 
University-wide quality work
The university-wide quality work includes several elements, referred to as quality components, aiming to develop the quality of the organisation. The components differ depending on whether they relate to bachelor's, master's or doctoral level education, or research. Quality dialogues are one common component.
Monitoring of the quality of activities is carried out through annual faculty quality dialogues between the University Management and the respective faculty managements, the Centre for Teaching and Learning (CAKL), the University Library and the Joint University Administration and Services. Quality dialogues are one of the links between quality assurance and strategic management. A university-wide report is compiled annually and reported to the University Board.
Education-related quality work
Continuous education-related quality work is one of the basic components for developing and ensuring the quality of education provided by the University. The five faculties and the University's libraries decide how the continuous quality work is to be carried out within their own activities, on the basis of:
that university-wide policy documents are followed
there is a documented approach to quality development in bachelor's and master's level education, which includes systematic reviews
that follow-up is carried out and feedback gathered annually in the form of quality dialogues at departmental, faculty and senior management levels.
Read more about the faculties' education-related quality work on our staff website
Study programme evaluations
Our study programmes are evaluated both within the University and through external reviews by the Swedish Higher Education Authority (UKÄ). In 2016, the Swedish parliament decided on a new evaluation system. Previously, UKÄ reviewed the attainment of learning outcomes in degree projects. The new system entails UKÄ also reviewing the University's quality assurance work in education. At Malmö University, we work continuously on course and programme evaluations and follow up on their results in various forums.
Student influence
Working continuously to improve and develop student influence is one of the cornerstones of quality enhancement work at Malmö University. We encourage students to take an active role in the further development of their education. The students' participation in the implementation, evaluation and development of education is crucial in ensuring its quality. Student influence is an important tool for the University's work in promoting democratic values; student co-determination reinforces both the study environment and the students' learning processes. There are three student unions at Malmö University: the Malmö Student Union, the Dentistry Student Union and the Malmö Doctoral Student Union.
Systematic follow-up
In order to ensure that the University meets external demands for educational quality and internally formulated principles for quality, systematic follow-ups are regularly carried out. The University's study programmes are continuously audited through measures such as course and programme evaluations and student and alumni surveys. In addition, several key performance indicators are regularly monitored, including the number of applicants per study place, admissions, as well as completion of courses and degrees. The results of the evaluations, surveys and quality enhancing initiatives are discussed in various educational bodies at the University, in which students are also represented.
Work with research ethics
The Advisory Board for Research Ethics works both strategically and operationally to promote good research practice. The work ranges from monitoring changes in regulations, disseminating information and initiating educational activities on research ethics to handling cases of suspected research misconduct and coordinating support in matters related to ethical reviews of research applications.
Read more about research ethics on the staff website
Contact
Are you a researcher at Malmö University or about to start a research project? Are you a funder, collaborator, or manager with questions about research ethics or research misconduct? Contact the Advisory Board for Research Ethics.
Global engagement and internationalisation
Internationalisation, global engagement and diversity have always been core values for Malmö University. We encourage international collaboration to maintain a high standard of education and research.
The University works with academic partner institutes, networks and cooperation programmes around the globe, striving to ensure favourable conditions for teachers and researchers to foster international collaboration. Students are offered the opportunity to study, or do an internship, abroad. We also enable and encourage both staff and students to engage in international activities on campus.
Read more about our global engagement and internationalisation
The EU's HR Excellence in Research Award certification
Malmö University strives to be an internationally attractive employer and increase our researchers' opportunities to find research funding. Obtaining the EU's HR Excellence in Research Award is an important step for us. The certificate would show that the University complies with the EU Charter & Code; for example, that we meet specific requirements as an employer and work systematically to improve our researchers' working conditions. The University is working to become certified during 2022. 
The guidelines include:
ethical and professional aspects
recruitment and selection
working conditions, working environment and social security
skills development for doctoral students and researchers.
Sustainability
Malmö University will contribute to long-term sustainable economic, social and environmental development. We have an important task to contribute through our teaching and research, but we also need to contribute by reducing the impact of our own operations. As a university, we have a central role in the fight against climate change and we are one of the 37 Swedish institutions that have joined the Climate Framework for higher education institutions.
Malmö University's environmental goals for 2021–2022 focus on seven areas:
Climate impact
Real estate
Waste and chemicals
Sustainable procurement and indirect environmental impact from purchasing
Competence development
Collaboration partners and students
Research and doctoral education
More about Malmö University's environmental goals of 2020
Business trips
In 2018, the University's total emissions from air travel were 820,000 kg of CO2 (carbon dioxide) or 703 kg of CO2 per employee.
Restaurants and catering (food and service)
By choosing, for example, more climate-smart meals in the lunch restaurants and limiting internal and external representation, the University could reduce its negative climate impact.
Waste
Today, the proportion of undefined waste is approximately 11–15,000 kg per year. We want to reduce this.
Skill and knowledge development of staff
The University's work on sustainable development needs to be strengthened and integrated into the organisation.
Energy supply
At Malmö University, the total energy consumption decreases every year, but at a slow rate and with a subsiding decline.
Widening participation and recruitment
Inclusion and widening participation in education is essential to ensure that everyone in society are heard and have an opportunity to make a difference.
Malmö University has a number of initiatives aimed at supporting newly arrived people in Sweden through education. In addition, ongoing projects in migration and integration research, as well as broad collaborations with other societal actors drive quality development in education and research.
Initiatives for newly arrived
Malmö University's work contributes to knowledge on migration issues and to the support offered to the newly arrived in society.
Aspirant training
Malmö University offers an aspirant programme for people with a foreign academic degree who wish to supplement or deepen their knowledge and experience in order to increase their opportunities in the Swedish labour market. The programme has a general and administrative orientation.
New Academics (NYAK)
New Academics is a project where the Swedish Public Employment Service, together with Malmö University, Lund University, Kristianstad University and Swedish University of Agricultural Sciences, offers study and career guidance to newcomers in Skåne.
Tisus – Test in Swedish for university studies
Tisus is a qualifying exam for people with foreign upper secondary education who want to apply for academic studies.
Fast track for newly arrived
The Swedish Government, together with partners in the labour market, has established a fast track for newly arrived. The aim is to make it easier for newly arrived immigrants to establish themselves in the Swedish labour market.
The fast track looks different for different occupational groups. On behalf of the Swedish Public Employment Service, Malmö University offers two types of fast track: the fast track for social scientists and the fast track for teachers and preschool teachers.
Migration research
Migration research is one of Malmö University's prominent research fields, involving topics such as labour migration, refugees and asylum, citizenship, multiculturalism, politics and integration, linked to both education, work and health.
The research centre Malmö Institute for Studies of Migration, Diversity and Welfare (MIM) has a special mission to collect and conduct research in the field of migration. In addition, the Faculty of Education and Society facilitates several research projects investigating the impact of migration and integration on school and education.
Malmö Institute for Studies of Migration, Diversity and Welfare (MIM)
If you have any questions about migration and integration research at Malmö University, please contact Pieter Bevelander, director of the MIM research centre.
Collaboration for widening participation
In order to support new arrivals and at the same time find faster and more efficient ways to provide support and education, Malmö University collaborates with Region Skåne, the County Administrative Board and higher education institutions in Skåne and Sweden. There is also ongoing collaboration with other organisations and actors in the refugee issue.
New Academics (NYAK)
In the project New Academics (NYAK), Skåne's higher education institutions collaborate with The Swedish Public Employment Service to provide guidance to newly arrived people. The guidance is aimed at both graduates and people who have completed upper secondary education. Read more about NYAK under the heading Initiatives for new arrivals on this page.
Regional agreement (RÖK)
Malmö University participates in the Regional Agreement (RÖK) for Skåne County to facilitate the reception of asylum seekers and newly arrived.
Competence Collaboration Skåne (KOSS)
Competence Collaboration Skåne (KoSS) seeks to create a consensus among actors in regional skills supply and education planning.
Universities in South Sweden (Lärosäten Syd)
Malmö University is part of Universities in South Sweden (Lärosäten Syd), an agreement on a longstanding collaboration and academic network between the higher education institutions in Skåne and Blekinge.
Read more about Universities in South Sweden
The SUHF working group on refugee issues
Malmö University actively participates in the Association of Swedish Higher Education's (SUHF) work on widening participation and refugee issues. Cecilia Christersson, pro vice-chancellor for global engagement and challenge-based learning, chairs the SUHF working group on refugee issues.
Scholars at Risk (SAR)
Malmö University is a member of the Scholars at Risk network, which works to protect the right of academics to think, question and share ideas. Contact Peter Hallberg for questions about Malmö University's work in the Scholars at Risk network.
Read more about Scholars at Risk
Nightingale Mentoring Network
The Nightingale Mentoring Network is a mentoring network through which more than 1000 children have meetings with a mentor from different universities around Europe and Africa. Once a week, the mentor rings the doorbell of the child, picks them up and does activities together for a shared exchange. Carina Sild Lönroth is the executive manager of the Nightingale Mentoring Network at Malmö University.
Digitalisation
Malmö University's work with digitisation involves investigation on the possibilities of digitisation in education, research, collaboration and internationalisation, and how they can be exploited in the best possible way.
Gender Studies Collegium
Gender issues have long played an important role at Malmö University, and today, many doctoral students, teachers, students and researchers are in various ways involved in developing, strengthening and deepening the gender perspective at the University.
Gender issues are organised through our Gender Studies Collegium, which has, among other things, taken stock of the extent to which the gender perspective permeates Malmö University's education, and organised conferences, workshops for staff and doctoral courses with a focus on gender issues.
Gender mainstreaming
Malmö University has a mandate to integrate gender equality into all organisational its activities. The goal is that by 2020, we will be a university that ensures gender equality and equal opportunities for people from all genders.
The University prioritises the following three areas:
equal academic career paths
gender mainstreaming in research environments
gender mainstreaming in professional education
Page modified: 2022-05-31