Conference
K3 Internship Expo 2021
Thursday 9 December, 09:00 - 16:00
Online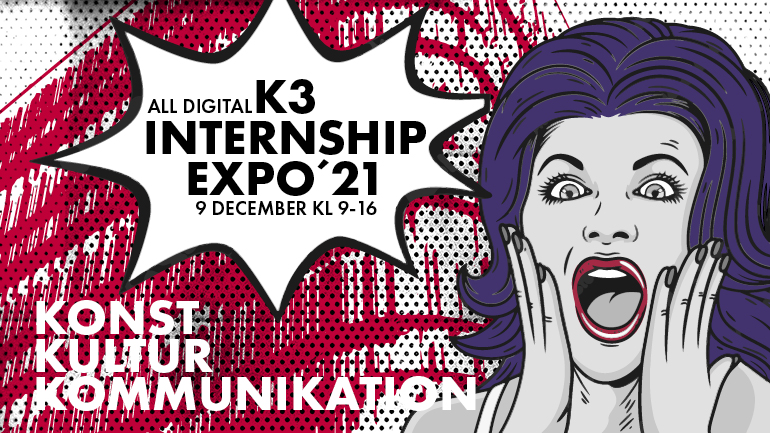 K3 Internship Expo is a full day where students who do internships during the autumn semester share their experiences from the internship and the professional field through seminars, posters and films. A conference and exhibition that provides insight into the development and career opportunities in the industries that are linked to the programmes:
As well as the Swedish-taught programmes:
Internship Expo is aimed at students at K3 and the interested public. You will find more information on this page closer to the conference date. 
Factbox
K3 Internship Expo is held every year in December at the School of Arts and Communication (K3). Participating students are in their final year of one of K3's bachelor's programs. The internship is included in the elective courses Verksamhetsförlagda studier – reflektion i den egna praktiken and Internship - Reflecting on learning through practice. The day consists of a conference part with panel discussions in five parallel tracks, as well as an exhibition with posters, film and objects. For visitors, it is an opportunity to gain perspective on the professional industry and the opportunities with internships. For participating students, it is an examination in the form of a conference and exhibition.
This year's participating students attend the bachelor's programs English Studies, Graphic Design, Interaction Design, Visual Communication, and Product Design.