Seminar
Migration seminar: Migrants Trust in the Swedish Migration Agency
Thursday 20 October, 14:15 - 16:00
Niagara, Nordenskiöldsgatan 1, or Zoom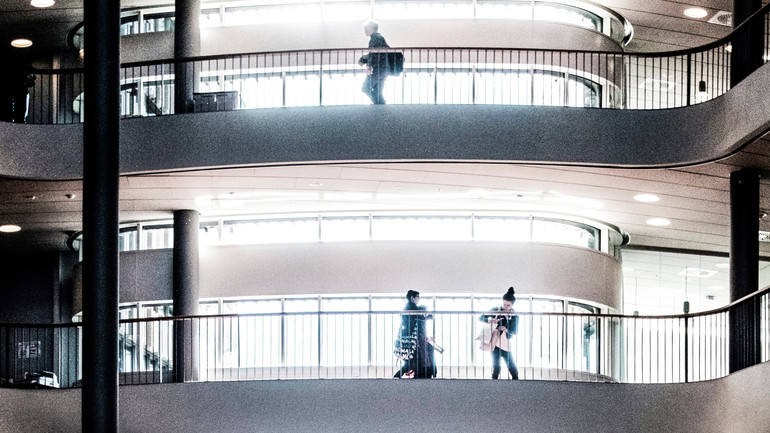 Welcome to the migration seminar
Migrants Trust in the Swedish Migration Agency.
Exploring influencing factors through large scale survey data.
Speaker
Carolin Schütze, Postdoc at Copenhagen Business School and Affiliated researcher at MIM,
Malmö University
Commentator
Inge Dahlstedt, Senior lecturer, Malmö University
Abstract
Trust in institutions is an important dimension of having political trust and having trust in the society one lives in. These different dimensions of trust are important since they influence democratic support and people's relation to the state. For most migrants, the first institution of a new host country they are in contact with is the Migration Agency (MA).
This encounter is the prerequisite for how migrants perceive governmental systems, and it shapes their political participation and democratic orientation. There are only few studies that examine migrants trust towards the MA. Especially studies making use of directly surveying migrant populations on a large scale are missing. Therefore, by integrating theories of trust with literature on migrant's social embeddedness, this paper investigates factors that are associated with having trust in the Swedish MA.
To this end, original data was examined from an online survey in March 2020 (N=22.659). Hierarchical OLS regression was applied, resulting in the identification of two major influencing factors. The main contribution of this paper is that the experience of institutional performance of the MA is one of the main explaining factors for migrants' trust in the MA, a previously only speculated association. Moreover, respondents coming from the Middle East and East Asia reported having less trust in the MA than respondents from Western Countries, indicating that institutional trust depends on social embeddedness in one's home country.
This paper argues for the importance of examining migrants trust in the MA since their view towards this institution can influence their overall perception of their new host society. With a unique data set, a broader understanding of migrants' trust in the MA is offered.
Attendance
This is a hybrid seminar, you are welcome to connect via Zoom
or join us at MIM seminar room, floor 9, Niagara, Nordenskiöldsgatan 1. To attend on campus, please gather by the reception area at 14.10. If you have any questions, send an email mim@mau.se.