Workshop
What could we do with an oral history laboratory?
Monday 7 June, 15:15 - 17:00
The event will be hosted through Zoom. A link will be provided upon registration.
This event has passed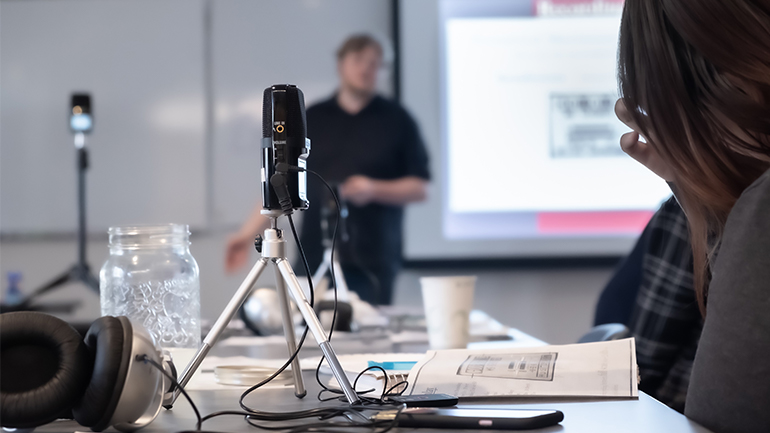 This workshop will initiate a general discussion about what oral history laboratories are, and how they can be used for knowledge production and other causes within and outside of the research community. The workshop is especially aimed at discussing how an oral history laboratory could become a meeting place between differently positioned actors who share an interest in exploring experiences and stories in relation to shared histories. As such, the workshop gathers a wide audience consisting of scholars, playwrights, civil society actors, and all else that are interested in the possibilities that come with an oral history laboratory.
As an introduction to our discussion, Brett Lougheed, Kimberley Moore and Kent Davies from the Oral History Centre at the University of Winnipeg, Canada, will share their experiences of having established an oral history lab. They will speak about the process they have gone through, but also about needs that are still unfulfilled and visions for the future.
The workshop is organized by the oral history network at Malmö University. It is an open event that is available for anyone who is interested. The workshop will be hosted through Zoom. A link will be provided upon registration. Please register by emailing to Robert Nilsson Mohammadi: robert.mohammadi@mau.se