Cookies
We use cookies on this website. By continuing to use this site you accept the use of cookies.
Open house for master's studies
Open House
for Master's Studies
Our Open House for Master's Studies allows you to virtually explore our modern university campus, located in the heart of the city of Malmö, Sweden. Chat with us and watch videos with students and staff to learn more about our international degree programmes.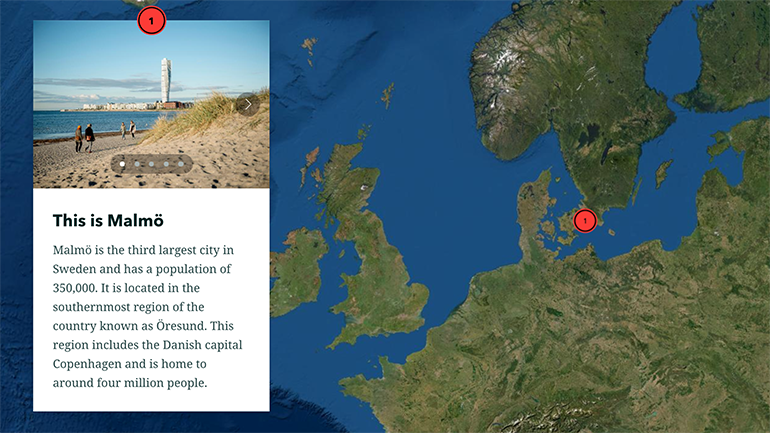 Interactive map to Malmö University
Learn more about Malmö University through an interactive map and interviews with students and staff.
Master's degree programmes
Meet a graduate of Strategic Media Development: Melissa
Meet a student of Criminology: Sanjay Thompson
Meet lecturers in Educational Theory: Morten and Johan
Meet a graduate of Leadership for Sustainability: Karolina
Take our virtual reality campus tour
Take a look around campus with our 360-degree virtual reality tour. Visit our buildings and watch interviews with students and staff. You can view the VR tour in a regular web browser by clicking the link below. If you want to use your smartphone instead, with our without a cardboard viewer or other VR headsets, you will need to download the Wonda VR app.
Chat with us
Use the chat window to ask a question directly to a Careers Adviser and staff at our International Office. If the chat window appears, it means that we are ready to help you.
Page modified: 2021-10-14