Digital storytelling to counter cyber hatred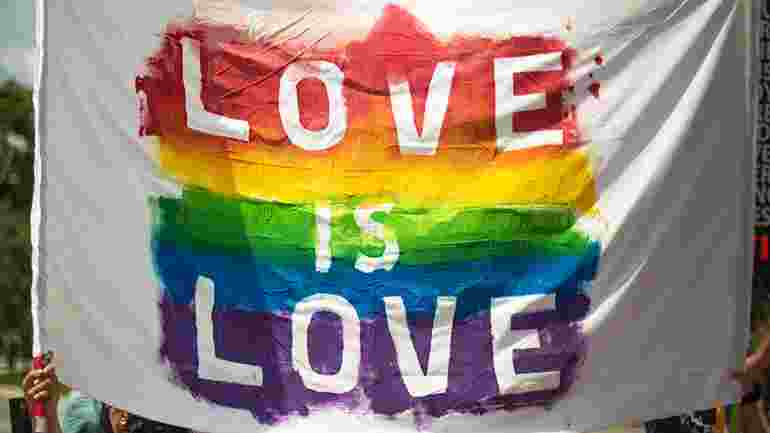 LGBTQI youth in Uganda are harassed, threatened, expelled from their families, and monitored by the police. The web can serve as a refuge, but also a place full of risks and vulnerabilities. Now, the podcast 'Kuchu Stories' is helping young people protect themselves online. A Malmö University researcher has been to the country to discover more.
"Digital media increases vulnerability, especially in a context of state-sanctioned homophobia," says Jakob Svensson, professor of media and communication studies at Malmö University.
I shape the stories by using sounds and associations, it is important to be subtle.
Sofia Esfandi
During a trip to Uganda, he came in contact with the organisation Queer Youth Uganda. One question raised by members is how they can be safe when dating online in a country where gay rights are highly questioned and human rights are seriously lacking.
"In rural areas, outside the metropolitan area of Kampala, there is the greatest need to educate members on how to act online. Swedish LGBTQI young people can also learn from the Ugandan young people, who I think have a more critical and healthy view that they must protect themselves online," says Svensson.
Together with Cecilia Strand, a senior lecturer at Uppsala University, he researches how digital storytelling and strategies for empowerment can increase the participation and rights of marginalised groups in Uganda.
Storytelling and media channels, such as podcasts, can easily take off and be shared between young people, says Svensson. In order to turn interviews with Queer Youth Uganda's members into a podcast, the researchers collaborate with Sofia Esfandi, a student in radio production at Malmö University. She writes and edits the scripts, and airs the podcast series 'Kuchu Stories'.
"I shape the stories by using sounds and associations, it is important to be subtle. In the first section, torn paper and burning fire are heard. Fire is a metaphor, if you get too close you get hurt — listeners can understand that a heart is broken," says Esfandi.
The network can be an open space and a liberating platform for LGBTQI people, she says. At the same time, it is a place where people are very vulnerable.
"The podcast is based entirely on stories from LGBTQI youth in Uganda and their experiences of online safety. One of the voice actors I use is Mary-Anne Buyondo, who has a Ugandan background. Right now I am working on the second episode, which is about a person who identifies as a trans woman, but who can only be their real self on the internet," she adds.
Text: Eva Nelsson and Adrian Grist
Listen to the first episode of the podcast series Kuchu Stories