Long-awaited Agenda for Global Engagement now in place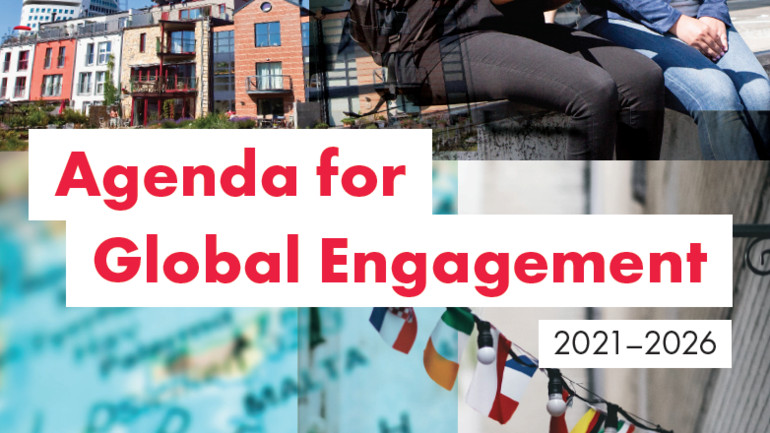 Malmö University's Agenda for Global Engagement has now been launched. The agenda, which is the benchmark for the next six years, will strengthen and develop the University's global commitment through inclusive and responsible internationalisation work.
"The agenda should be seen as a road map to enhance the integration of internationalisation and global engagement in our research, education, collaboration, and administration. It is not something that stands separately. It needs to intentionally be woven into our activity plans and continuously be followed up in line with our quality framework," explains Cecilia Christersson, Pro-Vice-Chancellor for Global Engagement and Challenge-Based Learning.
The Council for Global Engagement (RÅGE) at Malmö University, was commissioned in 2019 to develop an agenda based on the University's Strategy 2022 and in line with the UN's global goals for sustainable development.
According to the agenda, the University must clarify its global commitment in four key areas:
to be a university with globally competent students
to be a university with research for global impact
to be a university with a global presence
to be an inclusive global university
The agenda highlights, among other proposals, different ways of enabling students' global experiences, valuing employees' international competencies, and also the importance of building international collaborations in research. In addition, it is about supporting research that can help solve global challenges.
During the preparation for the agenda, representatives from the entire University were invited to give their input. The work has been carried out through active dialogues with representatives from all faculties, as well as the University Library, administration, and student associations.
"It has been an educational and engaging process where we have worked together and where many have contributed with valuable perspectives; this is apparent in the agenda, which is visionary, concrete, and manageable in terms of follow-up. It feels extremely stimulating that we will now jointly ensure that the target is visualised in 2026," says Christersson.
Read more about the University's global commitment