Malmö confirmed as first Swedish city in global diabetes programme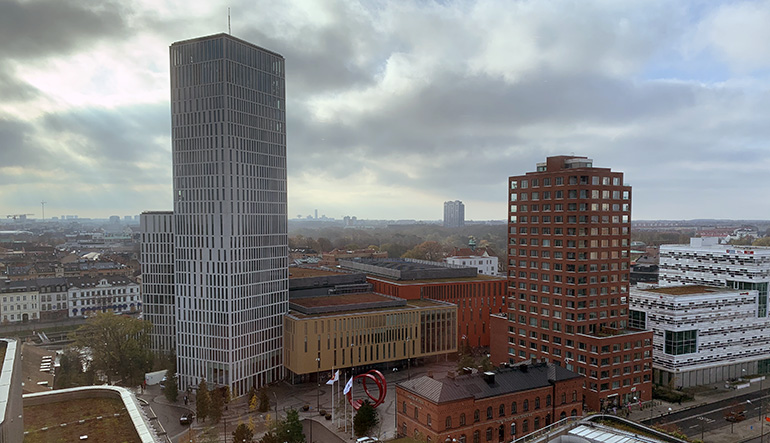 Researchers at Malmö University are set to play a pivotal role in a global programme to combat diabetes.
Malmö is one of 25 cities in the world to participate in Cities Changing Diabetes, a global programme to combat the disease and obesity. The initiative will see the development of the mapping of the diabetes across the local population.
Other participating cities include Beijing, Johannesburg, Shanghai, Mexico City and Philadelphia. The University will join forces with the city and regional councils, and the pharmaceutical company, Novo Nordisk.
In the Skåne region, in which Malmö is the biggest metropolitan area, around four per cent of the population live with diabetes, and many more are categorised as being obese. Globally, the disease is expected to increase significantly in the coming years. The subsequent effects of the disease are now considered to be among some of the greatest global threats to human life and health, according to the World Health Organization.
Malmö is the first Swedish city to participate in the project, which is implemented in three stages. Researchers at Malmö University will lead an initial survey of the development of diabetes in the city. The results will then be analysed and in the long term lead to concrete measures that can improve the impacts on society and the health of the individual.
"As a university, we have a long tradition of researching with the local population and as an educational institution, we aim to contribute knowledge and research that can be useful in the fight against diabetes and obesity in the city," says Vice-Chancellor Kerstin Tham.
Currently, society is poorly equipped to face this diabetes epidemic. We are considered poorly aware of the causes of Malmö University diabetes, what subgroups exist and how they respond to treatment and how likely they are to develop late complications. New drugs have been introduced, but so far no treatment has succeeded in breaking the upward trend in type II diabetics.
Text by: Jessica Bloem