Millennials' values can clash in traditional workplaces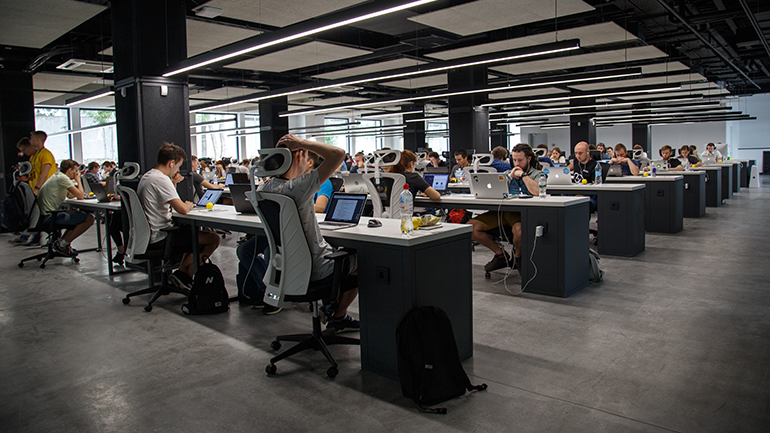 By 2025, millennials are expected to be the largest generational group in the workplace. This demographic typically wants to see both gender equality and sustainability in practice. However, they can experience feeling trapped between workplace narratives that espouse these values but do not display them in practice, says Hope Witmer, a organisational researcher at Malmö University.
"Of course, millennials are a large and diverse group, but they have shared experiences. They have learned about sustainable development and gender equality growing up and in school; however, when they are in the workplace, and see that their values are not represented, it causes frustration," says Witmer.
When millennials get frustrated enough, they move on. They easily conclude that they cannot trust an organisation or a system, so they change jobs when it does not work.
Hope Witmer
Her study 'Entrapment Between Narratives: The Millennial Voice and Degendering Organizational Resilience' was recently published in the journal Frontiers in Sustainability.
During crises, organisations often resort to masculine gender-coded methods to deal with "tough" problems. But challenges, according to Witmer, are best met with shared power, decentralised decision-making, and structures based on teams and networks.
Analysis of the study data also suggests that millennials perceived organisational resilience — the ability of an organisation to anticipate, learn from, and quickly adapt to sudden change and disruption as well as to new conditions – differently than the traditional perspective that associates resilience with "macho heroisim". According to the interviewees, cooperation, compassion, and reflection, typically feminine-coded aspects of leadership, are at least as valuable as traditionally masculine-coded methods such as strategy and perseverance.
Millennials also have a more collaborative and equal view of how they should be managed in the workplace. They view their manager as someone who is engaged and invested in their personal and professional development.
"Millennials believe that the organisation will not stand behind you until retirement, but they are generally loyal to people, values and family. In organisational studies, it is said that the manager is a key factor in the employee's decision whether to stay or leave. This is probably especially true for millennials," says Witmer.
The interviewees in the focus groups expressed how disappointed they became when they came to workplaces that, on paper, have policies on gender equality and diversity, but do not live up to this in practice. The women in the study, for example, described how they were given traditionally feminine-coded tasks, such as taking notes or arranging social gatherings. Witmer sums this up by stating that millennials are sandwiched between two systems: how they think it should be in a workplace, and how it actually is in practice:
"When millennials get frustrated enough, they move on. They easily conclude that they cannot trust an organisation or a system, so they change jobs when it does not work."
Facts about the research
Millennials, born between 1982 and 2004, are expected to make up three-quarters of the world's workforce by 2025. As a group, previous research shows that they are committed to social values and justice, but reluctant to indulge in corporate cultures. The qualitative study included 22 international students with experience of work and an interest in gender equality and sustainable development between the ages of 21 and 35. The method employed was focus groups. The model used was the Degendering Organizational Resilience model (DOR), developed by Hope Witmer, for a more inclusive understanding of organisational resilience.
Entrapment Between Narratives: The Millennial Voice and Degendering Organizational Resilience