New decade delivers new research projects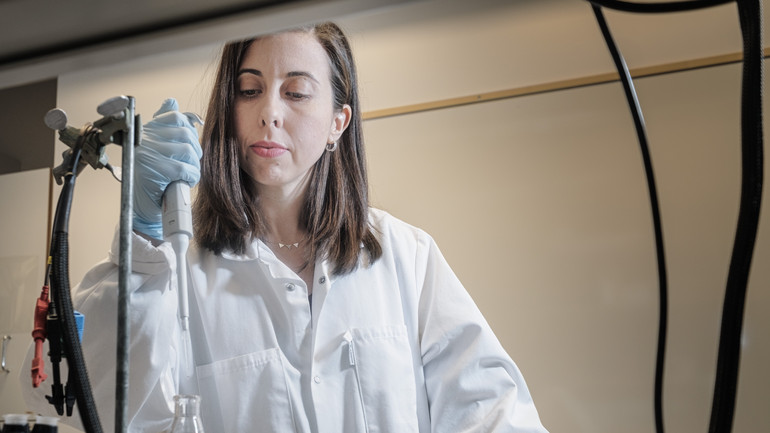 There has been a significant boost for the Biofilms Research Center for Biointerfaces as it kicks off a new decade with five new research projects founded by the Knowledge Foundation.
With a focus on biobarriers, drug delivery and pharmaceutical development, it is hoped that not only will the projects play to the core strengths of the research centre, but will also have a wider impact on society as a whole.
One such project, 'Encapsulation of pharmaceutical proteins in starch microparticles', could have implications for the development of advanced topical applied products like wound or surgical dressings. The development of this drug delivery vehicle for therapeutic proteins will be carried out with two industry partners.
The 'Porous drug carrier platform for inhalation of antibiotic molecules' project aims to design a novel drug delivery technology to administer drugs safely and effectively to the lungs. An effective inhaled drug therapy requires an appropriate powder formulation together with a well-designed medical device. This project will address central scientific questions for the development of the medicinal product.
Some of the projects will utilise the 'super microscope' Max IV and ESS facilities close to Malmö.
For example, 'The effect of the extracellular lipid organisation on skin barrier function' is a project that aims to investigate the skins extracellular lipids, where the composition is known to be affected by common skin disorders such as psoriasis and atopic dermatitis.
Little is known how these disorders affect the skins lipid organisation and barrier function, as well as how pharmaceutical excipients interacts with the lipids — something which will be investigated using a range of techniques such as X-ray diffraction.
Therése Nordström , director of the research centre, said: "It goes without saying that this is a significant boost to the research centre, but beyond that it proves to us that our core research strengths continue to be recognised by industry partners.
"It is important for us that work carried out at Biofilms will ultimately benefit society and that is something our researchers are conscious of — this is a great way to start the decade!"
Text by: Adrian Grist