Russian propaganda targets Swedish cultural icons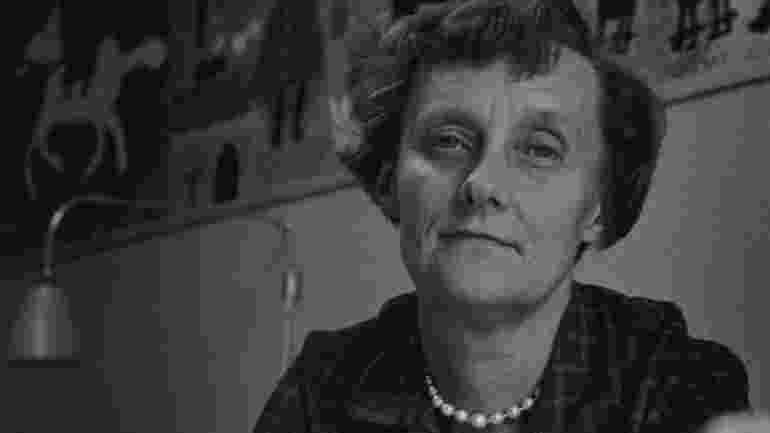 Russian propaganda posters portraying much-loved and internationally-renown Swedes as Nazis have been met with resolve by observers and academics alike.
"It is not a coincidence that people like Ingmar Bergman and Ingvar Kamprad are singled out as having such a central position in Swedish culture," says senior lecturer Lisa Källström, who points out that the writer Astrid Lindgren, one of those targeted, took a clear stand against Nazism.
I want to emphasise that Russia has chosen the most famous Swedes to crack down on because they are so important in Sweden.
Lisa Källström
Astrid Lindgren was the author of the Pippi Longstocking series of books – a character cherished by many Russians. The propaganda makers in Russia have picked out a sentence that she wrote in 1940 in her private diary. The diary lines have since been distorted to suit Russian purposes, says Källström.
"If they had not thought that propaganda could affect the image of Astrid Lindgren and Sweden, then they would not have bothered to produce it. But whether the Russians' image of her is really affected remains to be seen."
Källström, who is currently researching the image of Pippi in former East Germany, makes the comparison:
"In East Germany, it varied over time what people could express. Some periods were freer while during other periods it was forbidden to even think 'wrong things'. There were ears and eyes everywhere. Right now, Russia is in such a phase."
As in many Eastern European countries, children's literature has a strong and popular position in Russia. Astrid Lindgren's characters have long been deeply appreciated there:
"Karlsson-on-the-Roof is one of her most beloved characters. It has to do with a very cute cartoon that a Russian illustrator did, and Russian Karlsson is a little more lovable than the Swedish version. This version can be seen on Russian stamps and in YouTube clips that are widely distributed.
Several observers believe that the Russian state is behind the propaganda posters, which may have been designed with the aim of being spread via social media to create debate. It is highly conscious and clever from a picture rhetorical perspective, according to Källström, that the word "we" on the posters has the Russian national colours, and "they" are in yellow-blue, which are both Sweden's and Ukraine's colours.
But as Källström explains, the image of Astrid Lindgren is not affected by the propaganda:
"I want to emphasise that Russia has chosen the most famous Swedes to crack down on because they are so important in Sweden. The Swedes' image of Astrid Lindgren has not changed however, the image may need to be preserved more actively now. We must be vigilant and continue to crack down on the spread of wrongdoing. Especially if there will be more propaganda from Russia in the future."
Text: Kristina Rörström & Adrian Grist