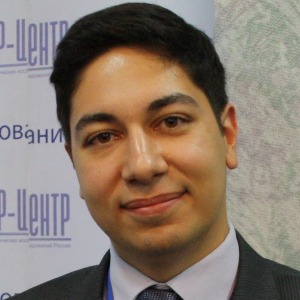 Presentation
Senior Lecturer (LL.D.) in law and human rights. Teaching Human rights, international law, and collective security at the Department of Global Political Studies (GPS). Research interests include international human rights law, public international law in areas of conflict, autonomy, self-determination and minority rights.
Recent publications:
Contested Territories and International Law: A comparative study of the Nagorno-Karabakh Conflict and the Aland Islands precedent, Routledge, 1st edition, 2019, 144 p. (ISBN 978-0367373825). On AMAZON.com

'Constitutional Justice in the Republic of Azerbaijan', in Zaleśny, J. ed. (2019), Constitutional Courts in Post-Soviet States, Bern, Switzerland: Peter Lang D, pp. 103-140. available from: https://doi.org/10.3726/b16045 (ISBN 978-3-631-79979-6).

Case of Catalonia: A return of the issue of self-determination to the European context? Science Without Borders. Transactions of the International Academy of Science H&E. Vol.4, Innsbruck, SWB, 2017/2019, pp. 601-617. (ISSN 2070-0334).

Comparing the Åland Islands Precedent and the Nagorno-Karabakh Conflict. Research Note, Journal of Autonomy and Security Studies, Vol. 2, Issue 2, 2018, pp. 106-117. http://jass.ax/volume-2-issue-2-Aliyev/
Also serving as a researcher at the Faculty of Law of Lund University and at the Raoul Wallenberg Institute of Human Rights and Humanitarian Law. Previously working in fields of international law and international relations (specializing in the international security, defense and conflict) as the senior research fellow at the Center for Strategic Studies (SAM) and as the senior legal officer in the Ministry of Defense of Azerbaijan. Previously also served as a vice-rector of Lomonosov Moscow State University Baku Branch and senior legal advisor at the Constitutional Court of Azerbaijan. Fellow of National Security Institute in Amherst, MA (U.S.).