Cookies
We use cookies on this website. Cookies help us deliver the best experience on our website. Read about cookies.
Mixed Reality in Public Space - Choreography meets Interaction Design
Mixed Reality in Public Space - Choreography meets Interaction Design
Facts
Contact person:

Financer:

Time frame:

01 May 2017 - 23 March 2023

Faculty/department:

Research subject:
Project description
This PhD project draws together choreography and interaction design in order to create and analyse augmented reality (AR) and mixed reality (MR) works with attention to ethics and agency, and in which the body is central. It entails research through practice, includes creation of several public full scale mixed reality walks as case studies, and the articulation of such a composition practice.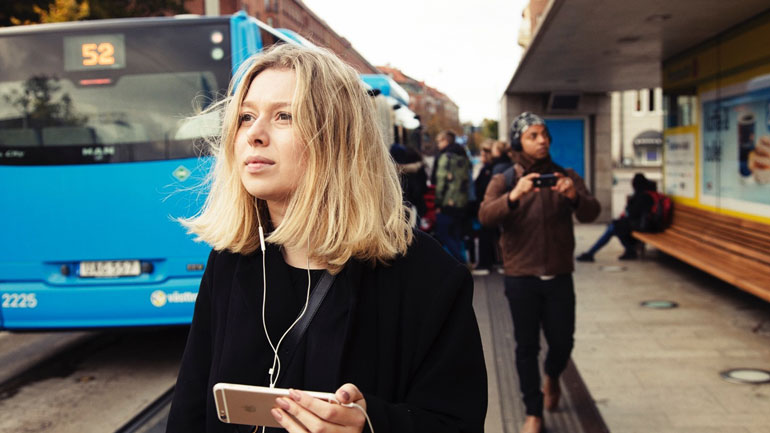 The project explores how AR, MR, and location-aware applications in a smartphone create a hybrid space (in which performative, real and relational space overlaps), and how this space can be used for new forms of critical cultural interaction and aesthetic expressions. Between doing and articulating, this thesis seeks to unfold the specificity and potential of mixed reality experiences in public space.
It is driven by a desire to explore how digital technologies can be used as a site-specific performance space, and how such a space can open up for renewed understandings of places and situations through critical, embodied and artistic experiences.
The intention is to:
a) Establish a space for reflective ethical practices, actions and artistic expressions in the new media landscape of smartphones and mixed realityl technologies in the public space;
b) Articulate and further develop the critical, embodied and activist potentials of choreographic practices in relation to design practices for new digital technologies.
c) contribute to a more varied use of the new AR/MR technologies in the Arts, Culture and Heritage sector.
The inquiry thus unfolds site-specific choreography as a composition practice for mixed reality experiences. Central concepts are relationality, embodiment, site-specificity, ethics and politics The project outlines and further develops the practices, techniques and theoretical ground that exists in the field of choreography. Thereby it offers a tight dialogue between interaction design and choreography, and expands the domain of embodied interaction and its relevance in public spaces.
Project video
Meet Marika Hedemyr
Meet Marika Hedemyr
PhD Project Mixed Reality in Public Space.
https://play.mau.se/media/t/0_10xzpncr