Cookies
We use cookies on this website. By continuing to use this site you accept the use of cookies.
Malmö Institute for Studies of Migration, Diversity and Welfare
Malmö Institute for Studies of
Migration, Diversity and Welfare
Malmö Institute for Studies of Migration, Diversity and Welfare (MIM) is an international research centre with a multidisciplinary profile and a strong international presence. Within the centre and its extensive network, researchers develop, explore and exchange knowledge of international migration and ethnic diversity.
Our research
MIM was established in January 2007 with the goal of strengthening Malmö University's migration research profile. Further to this, MIM was also envisaged as a platform to expand Malmö University's international networks and build bridges between the university and non-academic actors. MIM consists of a core of senior and junior researchers and a large international network of affiliated researchers. MIM regularly hosts prominent professors in IMER from around the world.

The research conducted at MIM is multidisciplinary and is pursued in collaboration with international partners. It is funded either nationally or by the EU and can be classified under the following four themes:
Migration and mobility
Integration of new immigrants
Attitudes and views on IMER
Education, citizenship and welfare
Publications
Our researchers frequently contribute to highly-regarded national and international journals. Articles and books are published by the centre's staff and affiliated researchers, and are available to purchase and download. Use the link below for the latest Current Themes publication.
MIM Working Paper Series
MIM Working Paper Series is a collection of articles designed to communicate work in progress that is yet to be published by disseminating key findings related to the centre's core research themes. Our two latest papers are written by Eline Waerp, 19:3; and Mahama Tawat, 19:4.
The Migration Seminar
This is a multidisciplinary forum for researchers from all faculties at Malmö University with an interest in migration, integration, diversity and related issues. Master's students interested in the research field are welcome to participate in the Migration Seminar.
The purpose of the seminar is to facilitate an exchange of ideas and knowledge, and to stimulate a pluralism of perspectives, theories and methods. It offers a wide variety of research-related activities ranging from paper and project presentations to specially-invited guests and panel debates. It also hosts the seminar series of the Willy Brandt Guest Professor. As the seminar has a distinctly international profile, both with respect to attendance and topics, most sessions are held in English.
16 January
Exploring postmigrant paradigm in the fields of academia and culture: Presentation and discussion of a research proposal
Maja Povrzanović Frykman, Josepha Wessels, Cristine Sarrimo, Barbara Törnquist-Plewa, Eleonora Narvselius
23 January
Social class, culture and transnational migration – conceptual remarks
Magdalena Nowicka

30 January
Start up seminar: Reuniting refugees in Sweden: health and relational processes in waitinghood
Hilda Gustafsson

6 February
Natives' Use of Urban Public Spaces following Large Refugee Influx: A Concept Development
Ezgi Irgil
13 February
Borders, contracts, and revolving doors. On the economic and commercial interests underpinning EU migration control
Martin Lemberg-Pedersen

27 February
Meanings and Psychological Effects of Race, Racism, and Resistance
Karen Suyemoto

12 March
"Museums from Below": A Study of Migrant Workers Museums in China
Luka Zhang Lei

19 March
90% seminar: The politics of undocumented migrant childhoods – agency, vulnerability and rights
Jacob Lind
26 March
Intersectional inequalities beyond visibility: methodological engagements
Magdalena Nowicka

2 April
MILSA - kunskapsbaserad stödplattform för migration och hälsa
Slobodan Zdravkovic

16 April
Populism, epistemic democracy and the political colonization of the state
Bo Rothstein

23 April
Folkvandringstid (in Swedish)
Dick Harrison

7 May
Voting of immigrant descendents in Denmark, Norway and Sweden
Pieter Bevelander

14 May
Integration and Tradition: the Making of the Syriac Orthodox Church in Sweden
Magdalena Nordin

28 May
TBA
Christian Fernández

Seminars on Thursdays
Thursdays at 14.15-16.00 at MIM's seminar room on the 9th floor of Niagara, Nordenskiöldsgatan 1. Gather for the seminar at 14.05 sharp on the ground floor next to the reception in Niagara. If you have questions or want to sign up for Migration Seminar notifications, send an email to mim@mau.se.
Guest Professorship in Memory of Willy Brandt
The Guest Professorship within the field of International Migration and Ethnic Relations (IMER) in Memory of Willy Brandt is a donation to Malmö University financed by the City of Malmö when the University was inaugurated.
International migration and ethnic relations
The aim of the professorship is to strengthen research at Malmö University within the field of IMER. As IMER has a strong international network, the City of Malmö sought, via the guest professorship, to strengthen contacts with international experts in order to ensure that they would become an integral part of research and teaching. An international guest professorship creates a constant and dynamic exchange of knowledge and enhances the centre's academic strength. The donation also funds a research fellow and a PhD position.
Who was Willy Brandt?
Willy Brandt was West Germany's Chancellor between 1969-1974. He was forced to seek refuge in Sweden during the Second World War and developed strong ties with the country. In order to emphasise the importance and status of the scientific investment, the City of Malmö obtained the family's permission to name a guest professorship after him.
Ellen Percy Kraly (spring and autumn 2019)
Per Mouritsen (autumn 2018)
Maarten Vink (autumn 2017 and spring 2018)
Ruth Wodak (spring and autumn 2017)
Keith Banting (2016 October-December)

Joaquín Arango (2016 August- September )
Giuseppe Sciortino (2015 autumn and 2016 spring)

Garbi Schmidt (2014 and 2015 spring)

Miri Song (2013 autumn)

Russell King (2012 and 2013 spring)

Ayhan Kaya (2011 autumn)

Raymond Taras (2010 autumn and 2011 spring)

Daniel Hiebert (2009 autumn and 2010 spring)

Peggy Levitt (2009 spring)

Carlo Ruzza (2008 autumn)
Yasemin Soysal (2007 autumn and 2008 spring)

Cas Mudde (2007 spring)
David Ingleby (2007 spring)
Ewa R. Morawska (2006 autumn)

Nina Glick Schiller (2006 spring)
Sandro Cattacin (2005 autumn)

Nikos Papastergiadis (2005 spring)

Marco Martiniello (2004 autumn)

Don DeVoretz (2004 spring)

Katherine Fennelly (2003 autumn)

Thomas Faist (2003 spring)
Grete Brochmann (2002 autumn)
Jock Collins (2002 spring)
Ellie Vasta (2001 autumn)
Thomas Faist (2001 spring)
John Rex (2001 spring)
(1925-2011)

Rainer Bauböck (2000 autumn)
Kent Andersson (Chair) Member of Steering Committee of the international network METROPOLIS, Member of External Advisory Committee of the European Commission-funded Network of Excellence IMISCOE, Mayor of the City of Malmö.
Guy Baeten, Professor, Department of Urban Studies, Malmö University

Malin Ideland, Professor, Department of Natural Science, Mathematics and Society, Malmö University
Linda Lill, Senior lecturer at the Department of Social Work, Malmö University
Jonas Otterbeck, Professor, Centre for Theology and Religious Studies, Lund University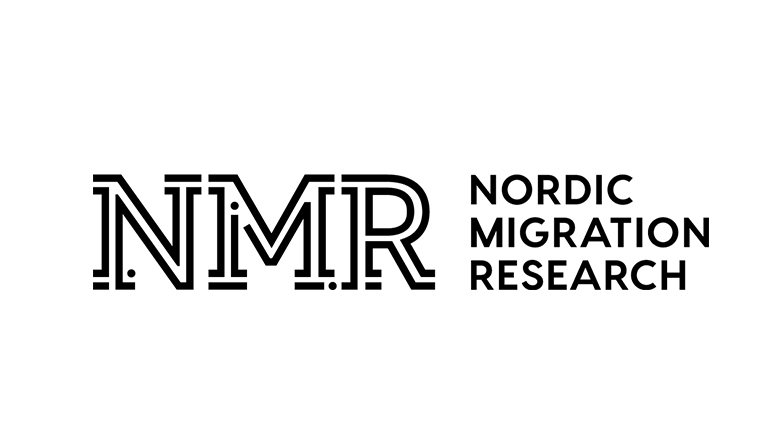 Nordic Migration Research
Nordic Migration Research is an organisation of individuals and institutions conducting or using research related to different aspects of international migration and ethnic relations such as integration, ethnicity/race, culture, religion, marginalisation, citizenship, nationalism, discrimination and racism.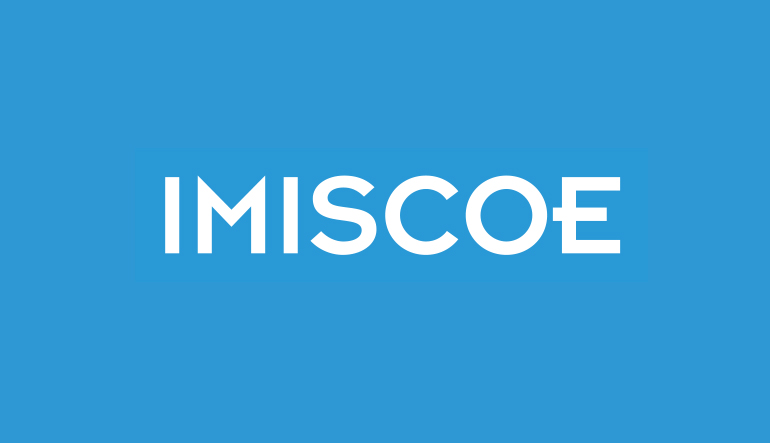 IMISCOE
IMISCOE is Europe's largest network of scholars in the area of migration and integration. The network involves 45 member institutes and over 700 scholars and focuses on comparative research, publications, the organization of events, PhD training, awards and communication.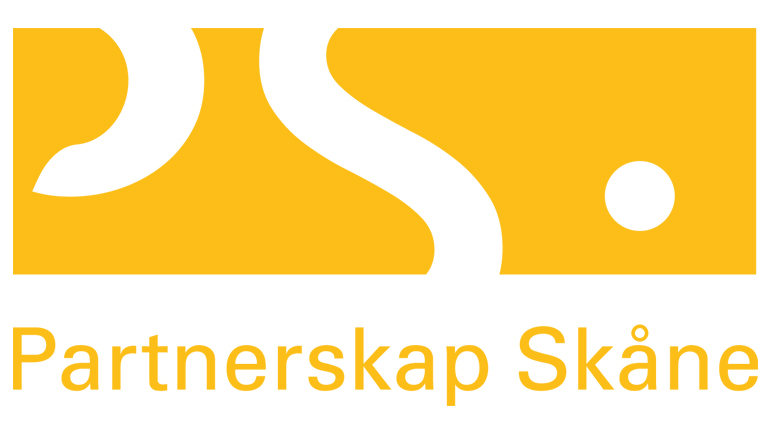 MILSA
MILSA is a knowledge-based platform that addresses issues such as health and stimulation of physical activity among newly arrived refugees, the implementation of work ability evaluations and the needs of newly arrived refugees when it comes to health information. The County Administrative Board of Scania and Malmö University are responsible for coordinating MILSA.
Follow us
Sign up to our newsletter by sending an email to mim@mau.se