Cookies
We use cookies on this website. By continuing to use this site you accept the use of cookies.
Malmö Institute for Studies of Migration, Diversity and Welfare
Malmö Institute for Studies of
Migration, Diversity and Welfare
Malmö Institute for Studies of Migration, Diversity and Welfare (MIM) is an international research centre with a multidisciplinary profile and a strong international presence. Within the centre and its extensive network, researchers develop, explore and exchange knowledge of international migration and ethnic diversity.
Film of book presentation
Presentation of the book "Europe and the Refugee Response: A Crisis of Values?" edited by Elżbieta M. Goździak, Izabella Main and Brigitte Suter. Routledge 2020 (Open Access).
NoVaMigra Policy research alert
This policy research alert sums up the results of the briefing paper "Valuing Gender Equality: Ideas, Practices and Actors in Everyday Integration Work". The paper investigates how the value of gender equality is understood and conveyed in integration work in Europe, especially after the increase in state and non‐state initiatives to integrate newcomers. We discuss fieldwork from four European countries - Germany, Hungary, Poland and Sweden.
Migration Society 2.0 Lectures
Watch all lectures in Mau play
Our research
MIM was established in January 2007 with the goal of strengthening Malmö University's migration research profile. Further to this, MIM was also envisaged as a platform to expand Malmö University's international networks and build bridges between the university and non-academic actors. MIM consists of a core of senior and junior researchers and a large international network of affiliated researchers. MIM regularly hosts prominent professors in IMER from around the world.

The research conducted at MIM is multidisciplinary and is pursued in collaboration with international partners. It is funded either nationally or by the EU and can be classified under the following four themes:
Patterns of mobility and demography
Early reception and integration
Discourses of and attitudes toward international migration, integration and diversity
Long term integration, citizenship and acculturation
Researchers, publications and projects
Affiliated researchers at MIM
Björn Fryklund
Professor Emeritus, Malmö University. Publications
Dr Liliia Korol
– is an Associate Professor of Psychology at the National University of Ostroh Academy in Ukraine. Her main research interests are in the field of inter-ethnic relations and inter-ethnic attitudes, including tolerance, prejudice, and discrimination toward immigrant and ethnic minority groups. She is also interested in the adjustment of immigrant-origin youth in host countries. Dr Korol is the author of more than 30 scientific publications (mostly first- and single-authored research papers), including those published in internationally renowned peer-reviewed journals as well as top-level journals in her field in Ukraine and Russia.
Katarina Mozetič
– is a PhD Research Fellow at Department of Sociology and Human Geography, University of Oslo. Her research project explores the occupational aspirations and experiences of highly educated refugees in Oslo, Malmö and Munich. Publications
Floris Peters
– is a postdoctoral researcher in the "Migrant Life Course and Legal Status Transition" (MiLifeStatus) project, funded by the European Research Council (ERC) and led by professor Maarten P. Vink. He holds a PhD from Maastricht University (cum laude) on the relevance of citizenship for the socio-economic integration of immigrants. Furthermore, during 2018-2020, Floris is a Visiting Research Fellow at the Malmö Institute for Studies of Migration, Diversity and Welfare (MIM). Publications
Mahama Tawat
– is an Associate Researcher at the Malmö Institute for Studies of Migration, Diversity and Welfare, Malmö University, Sweden. He holds a PhD in political science from the University of Otago in New Zealand and other postgraduate degrees from Stockholm, Malmö and Dalarna Universities in Sweden. His academic endeavours revolve around comparative migration policy with a focus on the Nordic countries, the European Union-Africa migration dialogue, comparative social policy and public management reforms (good governance). He was an assistant professor in public policy at National Research University, Higher School of Economics. He was a visiting scholar at the Centre for Comparative Immigration Studies of the University of California at San Diego in 2016 and visiting lecturer at the University of Bamberg in 2019. His publications have appeared in such academic outlets as Governance: An International Journal of Policy, Administration and Institutions; East European Politics; International Journal of Cultural Policy and the London School of Economics and Political Science Blogs. https://mahamatawat.weebly.com/
The Migration Seminar
This is a multidisciplinary forum for researchers from all faculties at Malmö University with an interest in migration, integration, diversity and related issues. Master's students interested in the research field are welcome to participate in the Migration Seminar.
The purpose of the seminar is to facilitate an exchange of ideas and knowledge, and to stimulate a pluralism of perspectives, theories and methods. It offers a wide variety of research-related activities ranging from paper and project presentations to specially-invited guests and panel debates. It also hosts the seminar series of the Willy Brandt Guest Professor. As the seminar has a distinctly international profile, both with respect to attendance and topics, most sessions are held in English.
Seminars on Thursdays
Usually the Migration seminars are held Thursdays at 14.15-16.00 at MIM's seminar room on the 9th floor of Niagara, Nordenskiöldsgatan 1, but due to the Covid-19 situation the seminars are held online via zoom.
26 November
50%-seminar: "Under the hood" of European asylum bureaucracy - frontline workers and the development of norms and values inside EASO and IOM
Johan Ekstedt, PhD Student, Malmö University
Discussant: Bridget Anderson, Professor, University of Bristol
Read more
Zoom link
https://mau-se.zoom.us/j/67883931552?pwd=NlQxWldaNHhHNytRbmcwUVluWGF4dz09
Meeting ID: 678 8393 1552
Passcode: 526758

3 December
AMIS MIM Conference
Read more and register

10 December
50%-seminar: (De)Securitization, Crisis and Humanitarianism? Mapping the Field of EU Border Management and the Production of Borders
Eline Waerp, PhD Student, Malmö University
Discussant: Martin Lemberg-Pedersen, Associate professor at the Centre for advanced migration studies, Copenhagen University
Read more
Zoom link
https://mau-se.zoom.us/j/63885363418?pwd=NWU4RCt2M0JoMkcyVnAwZ3RGRTRnQT09
Meeting ID: 638 8536 3418
Passcode: 854475

17 December
Measuring refugee integration policies in Sweden: Results from the project National Integration Evaluation Mechanism (NIEM)
Sayaka Osanami Törngren, Associate Professor, Malmö University
Read more
Zoom link
https://mau-se.zoom.us/j/65927733455?pwd=NlhBelpMS3JKT3VOK1hZNU15a2g4UT09
Meeting ID: 659 2773 3455
Passcode: 712643
Migration Society 2.0 – Community and Conflict in the Era of Diversity
In the course of a few decades, Sweden has evolved into one of the most diverse countries in the world; in terms of foreign-born residents and their offspring, in terms of the variety of ethnic groups and countries of origin, in terms of non-white "visible minorities", and most other imaginable measures. The normalization of diversity in various levels and spheres of society calls into question the established vocabulary and imagery of immigrant societies – immigrants and natives, foreigners and citizens, integration and assimilation, and so on. While a lot has been said and written (academically and otherwise) about the new patterns of diversity, less is known about how the norm of diversity is construed and co-produced by its own generation of subjects and agents.
The aim of the "Migration Society 2.0" lecture series is to enhance knowledge and understanding of how diversity is normalized in the minds, actions and behaviours of people and organizations. What kind of mindset and strategy of co-existence is diversity? How is it produced and communicated through public imagery and narratives? And, which new patterns of community and conflict does it engender? The list of confirmed speakers (below) consists of internationally renowned scholars who are prominent in the literature on the diversity turn in migration studies and/or because of their innovative research on diversity.
Migration Society 2.0 – Community and Conflict in the Era of Diversity
Lecture Series at MIM's Migration Seminar
Guest Professorship in Memory of Willy Brandt
The Guest Professorship within the field of International Migration and Ethnic Relations (IMER) in Memory of Willy Brandt is a donation to Malmö University financed by the City of Malmö when the University was inaugurated.
International migration and ethnic relations
The aim of the professorship is to strengthen research at Malmö University within the field of IMER. As IMER has a strong international network, the City of Malmö sought, via the guest professorship, to strengthen contacts with international experts in order to ensure that they would become an integral part of research and teaching. An international guest professorship creates a constant and dynamic exchange of knowledge and enhances the centre's academic strength. The donation also funds a research fellow and a PhD position.
Who was Willy Brandt?
Willy Brandt was West Germany's Chancellor between 1969-1974. He was forced to seek refuge in Sweden during the Second World War and developed strong ties with the country. In order to emphasise the importance and status of the scientific investment, the City of Malmö obtained the family's permission to name a guest professorship after him.
Magdalena Nowicka (spring 2020)
Ellen Percy Kraly (spring and autumn 2019)
Per Mouritsen (autumn 2018)
Maarten Vink (autumn 2017 and spring 2018)
Ruth Wodak (spring and autumn 2017)
Keith Banting (2016 October-December)

Joaquín Arango (2016 August- September )
Giuseppe Sciortino (2015 autumn and 2016 spring)

Garbi Schmidt (2014 and 2015 spring)

Miri Song (2013 autumn)

Russell King (2012 and 2013 spring)

Ayhan Kaya (2011 autumn)

Raymond Taras (2010 autumn and 2011 spring)

Daniel Hiebert (2009 autumn and 2010 spring)

Peggy Levitt (2009 spring)

Carlo Ruzza (2008 autumn)
Yasemin Soysal (2007 autumn and 2008 spring)

Cas Mudde (2007 spring)
David Ingleby (2007 spring)
Ewa R. Morawska (2006 autumn)

Nina Glick Schiller (2006 spring)
Sandro Cattacin (2005 autumn)

Nikos Papastergiadis (2005 spring)

Marco Martiniello (2004 autumn)

Don DeVoretz (2004 spring)

Katherine Fennelly (2003 autumn)

Thomas Faist (2003 spring)
Grete Brochmann (2002 autumn)
Jock Collins (2002 spring)
Ellie Vasta (2001 autumn)
Thomas Faist (2001 spring)
John Rex (2001 spring)
(1925-2011)

Rainer Bauböck (2000 autumn)
Kent Andersson (Chair) Member of Steering Committee of the international network METROPOLIS, Member of External Advisory Committee of the European Commission-funded Network of Excellence IMISCOE, Mayor of the City of Malmö.
Guy Baeten, Professor, Department of Urban Studies, Malmö University

Malin Ideland, Professor, Department of Natural Science, Mathematics and Society, Malmö University
Linda Lill, Senior lecturer at the Department of Social Work, Malmö University
Jonas Otterbeck, Professor, Centre for Theology and Religious Studies, Lund University
Follow us
Sign up for our newsletter or follow us on Facebook for the latest news from us.

Read our latest newsletter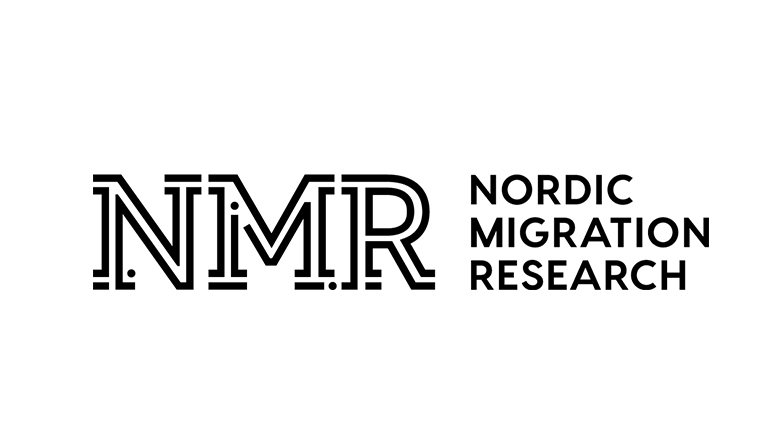 Nordic Migration Research
Nordic Migration Research is an organisation of individuals and institutions conducting or using research related to different aspects of international migration and ethnic relations such as integration, ethnicity/race, culture, religion, marginalisation, citizenship, nationalism, discrimination and racism.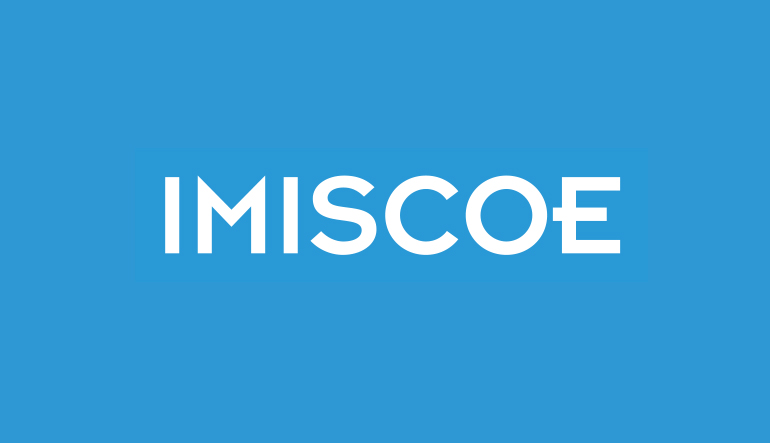 IMISCOE
IMISCOE is Europe's largest network of scholars in the area of migration and integration. The network involves 45 member institutes and over 700 scholars and focuses on comparative research, publications, the organization of events, PhD training, awards and communication.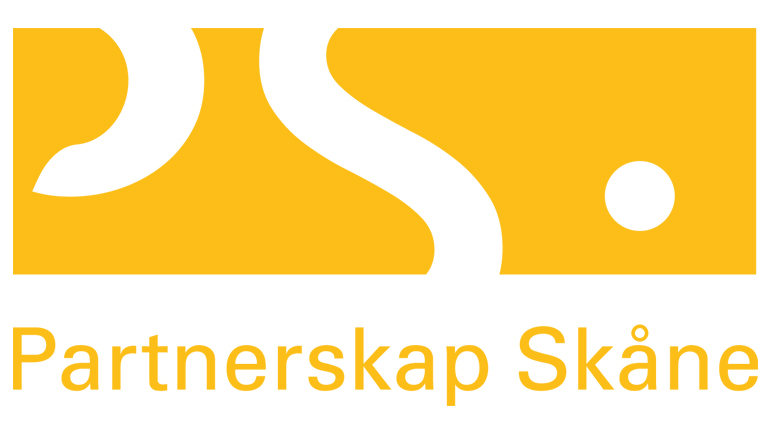 MILSA
MILSA is a knowledge-based platform that addresses issues such as health and stimulation of physical activity among newly arrived refugees, the implementation of work ability evaluations and the needs of newly arrived refugees when it comes to health information. The County Administrative Board of Scania and Malmö University are responsible for coordinating MILSA.