Cookies
We use cookies on this website. By continuing to use this site you accept the use of cookies.
Green waves and red cottages
Green waves and red cottages
Green waves and red cottages #6
This exhibition places the concept "idyll" into a context of Swedish literary history and popular culture by highlighting works from different periods. The idyll has been, and is, used to express a critique of modernity, by advocate alternative life styles and ways of organizing society.
Meet the authors Karl-Erik Forsslund (1872-1941), Vilhelm Moberg (1898-1973) and Astrid Lindgren (1907-2002), the protest singer Bernt Staf (1945-2002) and the blogger Clara Lidström (1986-). These writers all share a number of basic genre traits, and they also illustrate how the idyll as a disrespected genre has adapted itself to the development of popular media outlets – from the novel to the blog via the LP-record.
Green waves and red cottages runs during the period of May 9th to October 19th 2019.
The exhibition is part of the research project, Back to the homestead. The idyll as a critical and aesthetic discourse in Swedish literaturefunded by Riksbankens jubileumsfond.
Researcher:
The exhibition
Date: May 16th – October 15th, 2019
Location: Orkanen Library, Nordenskiöldsgatan 10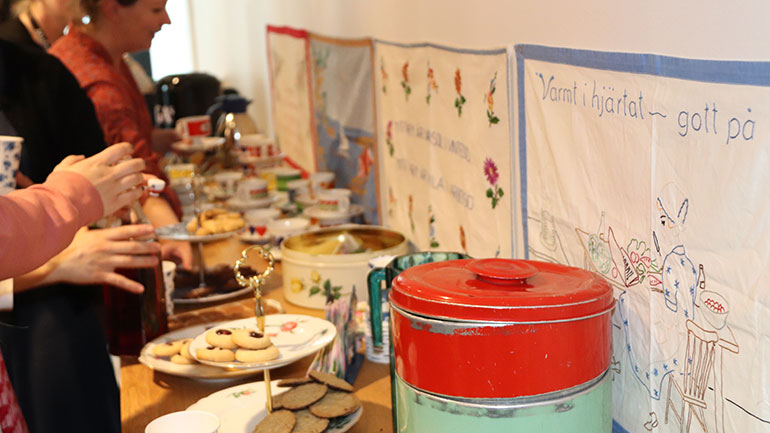 Want to see more photos from the exhibition and the opening?