Cookies
We use cookies on this website. By continuing to use this site you accept the use of cookies.
Distance students
Library support
for distance students
If you are enrolled in a distance course at Malmö University, you are welcome to contact the library if you want to borrow books or search for information. If you live outside Malmö, we can send books to your home and you can make an appointment for a search consultation and get help via Skype.
Get a library card
To be able to borrow and reserve books, you need a library card (if you already have a multicard, this functions as a library card). You can get a library card at any of our three libraries, and distance students are also able to order one and have it mailed home to them. This does not apply to students living in Malmö or outside Sweden.
Ordering books
We send the books you want to borrow home to you. The loan period for distance students is four weeks.
Order books
Start by searching for the book in Libsearch
If the book is out on loan
Make a reservation by clicking on "Reserve book". Log in with your first name and library card number. It does not matter what library you choose for pickup ("Pickup location"). If you are registered as a distance student with us, the book will be automatically sent home to you when it comes in again.
In "My loans" you can see your reservations and delete them when they are no longer valid.
If the book is available
Returning books
If you are in Malmö you can return borrowed books at any of our libraries between 06:00 and 22:00. However, when the libraries are not manned, you need a multicard and PIN code to get in.
Post the books
You can also return what you have borrowed by post. You pay the postage for returns yourself and are responsible for the books until they reach the library.
Please note: Keep in mind that if your book package weighs more than 2 kg, you need to post it to our delivery address instead of postal address. Also remember to send the books back a few days before the return date as they are only considered returned when they arrive at the library.
Contact us
If there is anything else you need help with or if there is a book or article you cannot get hold of, we will be happy to help you with this.
Contact us at: biblioteket@mau.se or +46 (0)40-665 73 00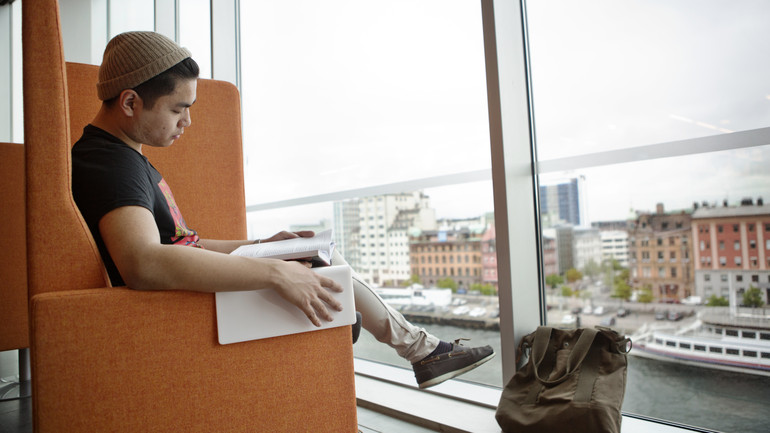 Renew a loan
The loan period for a book can be extended several times if no one is waiting in line for the book. You can renew a loan yourself by logging in to "My loans".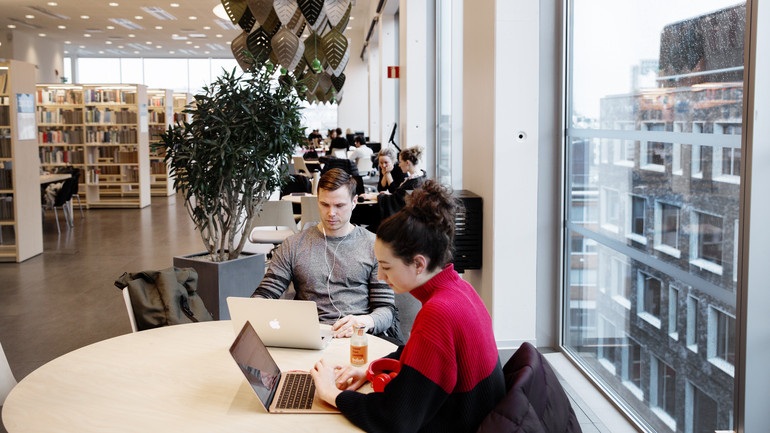 Books and articles online
To read the library's e-books and e-journals on your own computer, use your computer identity. Follow the links from Libsearch or one of the databases under Databases A-Ö and log in.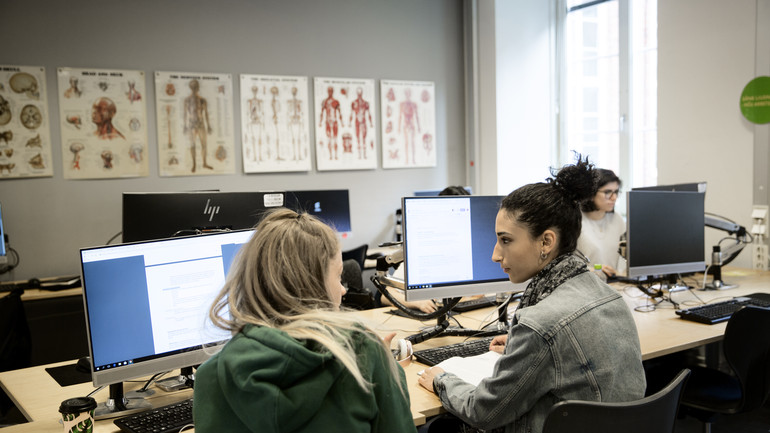 Book a search consultation
Do you need help searching for information for your paper or project work? As a student at the university, you can book a one-hour search consultation where we help you with searching for information on your subject. If you are not located in Malmö you can choose to receive help via Skype.