Cookies
We use cookies on this website. Cookies help us deliver the best experience on our website. Read about cookies.
Contact
Find opening hours and contact information for Malmö University buildings and receptions, as well as information about registrar, public documents and billing.
Opening hours for the university's buildings and houses
Under each building's website, you will find information about opening hours, visiting and delivery addresses to the university's buildings and receptions.
Contact us
There are a variety of ways to get in touch with Malmö University. We hope that you will be able to find the information that you need. Below you will find our central contact information. Under each building, you will find information about the buildings opening hours, contact details, and receptions.
Postal address
Malmö University, 205 06 Malmö, Sweden
Email and switchboard
info@mau.se
+46 40 665 70 00
The Malmö University switchboard is open weekdays 8.00–16.30. During the summer and public holidays, opening hours are subject to change.
Delivery address 
Niagara: Bassänggatan 2, 211 19 Malmö, via Niagaras reception.
Orkanen: Jacob Bagges gata 2,11 19 Malmö.
Nereus Studentcentrum: Matrosgatan 1, 211 18 Malmö.
Klerken Tandvårdshögskolan: Smedjegatan 16, 214 21 Malmö.
Gäddan 8: Citadellsvägen 7, 211 18 Malmö.
Allmänna sjukhuset: Jan Waldenströms gata 25, 214 28 Malmö.
Forskaren: Per Albin Hanssons väg 35, 214 32 Malmö.
Student Union: Bassängkajen 8, 211 18 Malmö.
Kranen: Östra Varvsgatan 11, 211 73 Malmö.
Registrar
If you wish to send applications or documents that need to be registered, such as job applications or any other kind of application. Email: registrator@mau.se. 
Webshop
Malmö University webshop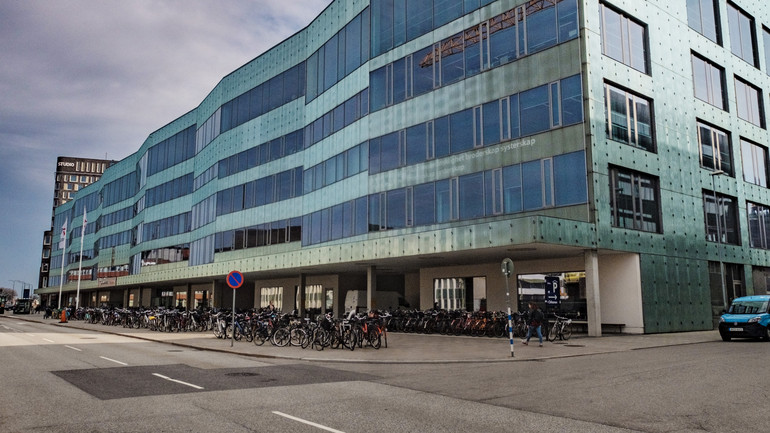 Malmö University webshop
Browse our merchandise and purchase them online. The products are delivered within Sweden, and you can pay with a credit or debit card or by invoice. You can also buy products at the reception at Niagara, Nordenskiöldsgatan 1.
Page modified: 2022-06-20