Cookies
We use cookies on this website. Cookies help us deliver the best experience on our website. Read about cookies.
Job opportunities
Malmö University is an innovative, urban and international institute of higher education, located in the city centre of Malmö. We are looking for people who share our values of widening participation in higher education, promoting sustainability and working towards social equality. Our International Staff Support provide help and guidance to all international candidates, guests and employees. We look forward to receiving your application!
Current vacancies  
When submitting an application, you will be registered as a new user. You can also create an account without applying for a specific position. Register and log in to see your account where you can view previous or saved applications. 
You can also subscribe and be notified when a new job ad is posted. Please note that you can only have one subscription per email address. You can unsubscribe at any time via a link in the subscription emails. After 12 months, you will receive an e-mail offering you to renew your subscription, otherwise your subscription will be automatically deleted.
How to apply for vacancies
Click on the job posting that you want to apply for.
Fill in the application on the registration page and submit your supporting documents.
Submit the application by accepting the terms and conditions and clicking the registration button.
Your application is part of the public domain
Malmö University is a public authority, which means that members of the public have the right to obtain official documents upon request, including your application and any other documents related to the recruitment. If you have a protected identity, make one of the contacts on the job listing aware in order to get more information on how to proceed.
Simplify the applications process with a user account
It is quick to create a user account. When you have an account, you no longer need to enter your personal details every time you want to submit an application. The account also offers an overview of your applications and any messages we have sent you via the system. The messages are also sent to your email address, so you do not need to monitor your account.
If you do not already have an account, you have two options:
Create an account with the same email address as the one you used in the application. When you have done this, you can edit your application when you log into the account. This is the recommended option.
Click 'Apply' in the vacancy notice and fill in the same email address as the one used in your application, as well as all the other required details. Your application will automatically be updated with this information.
You can also create an account at a later date. As long as you provide the same email address as the one used in the application, any previous information will appear in your account.
Updating your application
You can update your application for as long as the application period is open.
If you have an account, log in and click 'Edit' next to the link for the relevant application and make the changes you want. Confirm the changes by clicking 'Register'.
To make changes to an attached document, first update the document on your computer, then upload the new document. When you have uploaded the correct attachment, click 'Register' to update your application.
Keep your contact details up to date
In order to enable us to get in touch with you, it is important that you keep your contact details up to date.
If you do not have an account, email any changes to the relevant human resources officer.
If you have an account, log in and update your personal information.
If your email address has changed, log in with the old address and register the new one.
Working for Malmö University
As a Malmö University employee, you are working for a public authority, which means that you are covered by a number of benefits, terms and conditions:
your salary is set individually
you have more than the statutory five weeks of annual leave (the number of weeks you get depends on your age)
your employer will complement your statutory allowance if you are on parental leave
the public are your employers
your work is governed by laws which ensure openness and transparency within the organisation. 
HR Excellence in Research Award
Application for EU's HR Excellence in Research Award
Application for EU's HR Excellence in Research Award
Malmö University strives to be an internationally attractive employer and to increase our researchers' opportunities to find funding. Obtaining the EU's HR Excellence in Research award is an important step, and the University is aiming for certification during 2022.
Living and working in Sweden
Sweden is known for its many benefits, especially when it comes to working life. Balance between work and private life is a reality in Sweden and you will be abe to spend a lot of time with family and friends and to explore our country and the rest of Europe on weekends and holidays. 
In Sweden, it's possible to combine career with family life. Sweden offers generous parental leave for both parents, pre-school, after-school services, child allowances and many other benefits. Pre-school is subsidised and does not involve any major costs and most of our schools and universities are also free of charge.
Living and working in Sweden
This is Sweden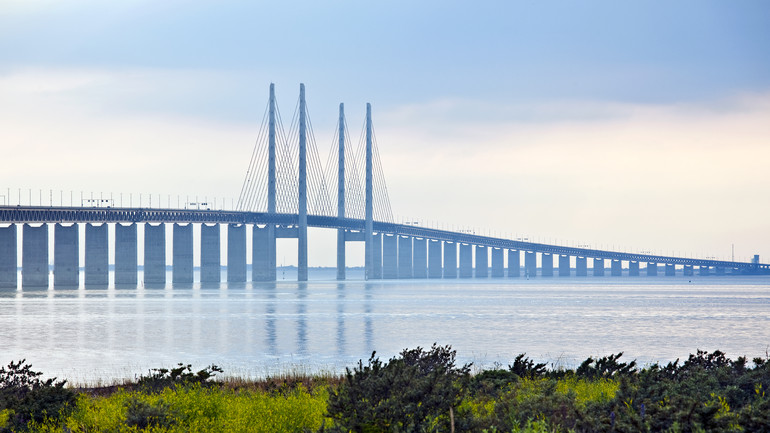 This is Sweden
Are you curious about Sweden and want to know more about life in Sweden and why you should pack your things and move here? At Sweden´s official website you will find answers to all your questions, even the ones you didn´t know you had. There is also a short list of 10 things you need to take care of before you move to our corner of the world.
Welcome to Malmö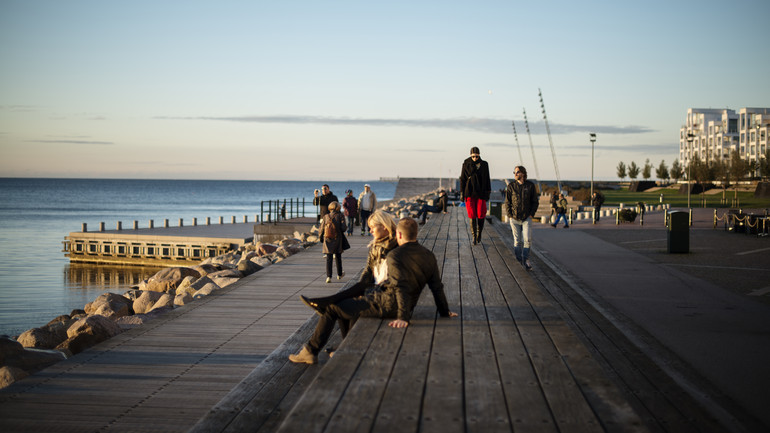 Welcome to Malmö
Malmö is the third biggest city in Sweden and a natural hub for people and cultures from worldwide. In Malmö you can enjoy swimming in the ocean and fine dining as well as a vibrant cultural scene and lots of outdoor activities for all ages. Via the Öresund Bridge, you reach Copenhagen in a few minutes.
Working in Sweden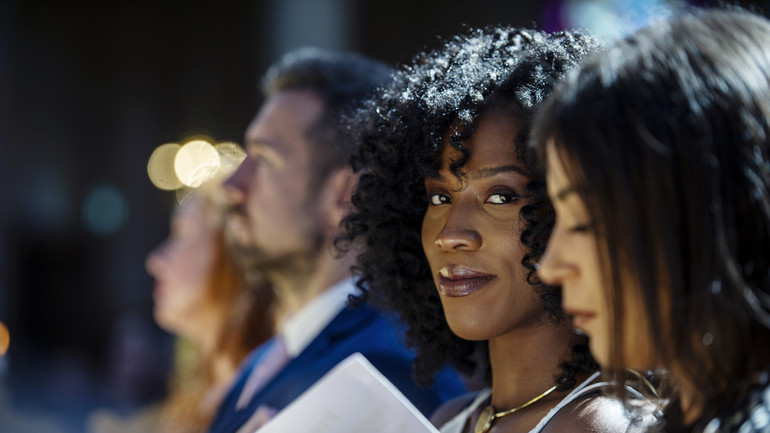 Working in Sweden
Sweden ranks among the world's most innovative nations and investment in research is among the highest in the world in relation to GDP. The government invests heavily in education, research and development. Do you need even more reasons to come and work with research and education in Sweden? Please visit the site Working in Sweden.
International Staff Support
If you join us here at Malmö University, International Staff Support will make your move as smooth as possible by helping and guiding you through all steps in the process. Sweden is a welcoming place, and we at Malmö University will do everything we can to make sure you feel it even before your arrival. Do not hesitate to contact International Staff Support if you have any questions.
Malmö University is a EURAXESS Centre
EURAXESS serves as an arena for the European Research Area, facilitating researcher mobility in and beyond Europe, supporting career development, translating policies into everyday working practice and promoting transnational academic collaboration and standards.
Malmö University is part of the network as a EURAXESS Centre, providing local information, practical advice and support to its researchers, units and departments. You can contact International Staff Support for more information. All services are free of charge.
EURAXESS for researchers
The EURAXESS Europe web portal is a platform for global engagement of researchers, universities, entrepreneurs and businesses. The Swedish web portal complements the information with more job search and funding opportunities, information on national regulations and procedures, as well as country-specific administrative and cultural issues.
As a researcher, you can
search for research jobs, fellowships, funding opportunities and personalised assistance
register for free and upload your CV to the database
enhance your career development
find practical information about living and working in European countries
find a list of EURAXESS Centres
access EURAXESS Worldwide.

Find out more on the EURAXESS web portals:
Visit the European portal
Visit the Swedish portal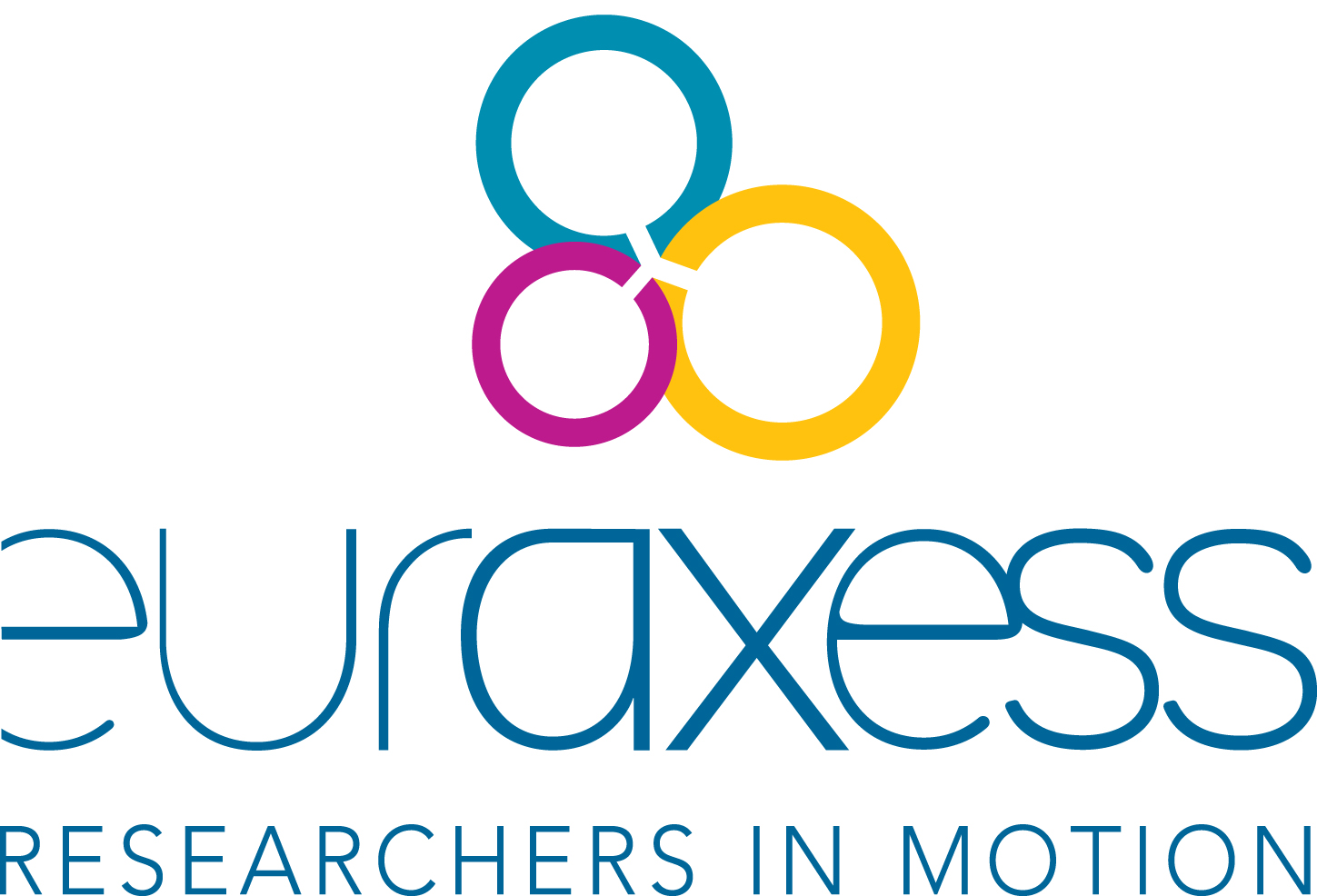 Professional development
We encourage all our employees to develop professionally and as individuals. Offering a range of courses, for instance on leadership and teaching in higher education, we strive to allow staff to realise their potential and utilise their competences to the fullest.
Staff members in all positions are offered opportunities for international exchange and to collaborate with colleagues abroad.
It is important to us that Malmö University is a workplace free from discrimination, victimisation and harassment. Employees and managers have a shared responsibility to strive for a work climate in which everyone experiences participation, security and mutual trust.
Presentation video of Malmö University
https://youtube.com/embed/LLjtBJXFrtY?enablejsapi=1&rel=0&showinfo=1&controls=1
Page modified: 2022-06-16