Cookies
We use cookies on this website. Cookies help us deliver the best experience on our website. Read about cookies.
Centre for Work Life and Evaluation Studies
Centre for Work Life and
Evaluation Studies
The Centre for Work Life and Evaluation Studies (CTA) is a multidisciplinary research centre with a focus on working life, leadership, organization, work environment and safety climate. The activities consist of joint research projects, open seminars and collaboration with the surrounding community.
Our research
CTA researchers study various aspects of work and work life. Several research projects are currently underway and the centre also conducts evaluations and mission research in collaboration with external stakeholders.
Established in 2007, CTA has since its inception focused on research on working life and evaluation. There is a strong link to society and the centre has an explicit ambition to improve conditions in people's working lives.
All researchers at Malmö University who conduct working life research with a focus on conditions and prerequisites for management and organisation, as well as social relations in working life, are welcome to be part of CTA.
Researchers and research projects
Anyone who conducts research within work life and evaluation studies is welcome to join the cohesive and multidisciplinary research centre CTA. Our interests include management, organization, social relations in working life as well as interactions between working life and leisure.
Find out more about our ongoing projects.
Seminar series
CTA arranges a seminar series that presents different aspects of work life and evaluation studies. Most of the seminars are held in Swedish, but occasionally they are held in English. Researchers, students and practitioners are all welcome to attend.
Seminarium: Exitspiraler inom vården – när och varför lämnar personalen och hur kan man behålla den

21 september 2022 kl. 15.00–16.00
Rebecca Selberg, docent i genusvetenskap vid Lunds Universitet
Paula Mulinari, docent i socialt arbete vid Malmö Universitet
Bristen på sjuksköterskor är ett globalt problem, och Sverige är inte förskonat. Massuppsägningar och
individuella uppsägningar utgör idag vardagen inom vården. Utifrån ett material bestående av intervjuer med 50 sjuksköterskor och en stor enkät som över 1500 sjuksköterskor, presenteras en analys av vad som skapar exitspiraler på arbetsplatserna, och hur man kan vända på dessa processer.
Seminarium: HBTQ-personers organisatoriska och sociala arbetsmiljö

26 oktober 2022 kl. 15.00–16.00
Andrea Eriksson, docent, lektor, avdelningen för ergonomi, KTH
Sara Andersson, postdoktor i barn- och ungdomsvetenskap vid Stockholms universitet och biträdande lektor i socialpsykologi vid Högskolan i Skövde
Enligt ett regeringsbeslut fick Myndigheten för arbetsmiljökunskap i uppdrag att kartlägga hbtq-personers organisatoriska och sociala arbetsmiljö. Uppdraget har genomförts i form av en kunskapssammanställning över forskning på området samt en kvalitativ studie med över 100 transpersoner. Fokus har varit riskfaktorer, friskfaktorer samt hur en inkluderande arbetsplats kan utvecklas. De övergripande resultaten från kunskapssammanställningen om hbtq-personer arbetsmiljö samt studien med transpersoner kommer att presenteras.
Seminarium: Att befinna sig i en organisatorisk och social arbetsmiljöskugga – en studie av rektorers organisatoriska och sociala arbetsmiljö

7 december 2022 kl. 15.00–16.00
Anders Edvik, lektor, undervisar och forskar inom fältet för organisation och ledarskap vid Malmö Universitet
Tuija Muhonen, professor i arbetsvetenskap vid Malmö Universitet
Rektorers arbetsvillkor har under senare tid uppmärksammats både av fackförbund och internationella studier. Det har bland annat gått att läsa hur ofta rektorer byter tjänst, hur höga sjukskrivningstalen är, och hur det saknas tid för pedagogiskt ledarskap. I rollen som rektor ingår många gånger ett delegerat arbetsmiljöansvar för lärare och annan personal i enlighet med lagstiftning och föreskrifter, men vem arbetar med rektorernas organisatoriska och sociala arbetsmiljö? Studien omfattar en kvantitativ undersökning med syfte att kartlägga krav och resurser i arbetet (vilka arbetskrav och arbetsresurser är relaterade till rektorers arbetstillfredsställelse och deras avsikt att lämna jobbet?), samt en kvalitativ fördjupningsstudie med syfte att fördjupa förståelsen för hur arbetskrav och -resurser är relaterade till det förändrade institutionella landskapet till följd av politiska reformer som svensk skolsektor har genomgått under de senaste decennierna?
Interested in joining a seminar?
If you have received an invitation by email, click on the Zoom links in the program.
Alternatively, email Angela Andersen or Lisa Ringblom to request the Zoom links.
Our research
Participation in EU conference on health and safety at work
Participation in EU conference on health and safety at work
CTA's Hanne Berthelsen, Associate Professor in Leadership and Organisation, is participating as an expert in a high-level meeting on the work environment on 15-16 May 2023. She will present the COPSOQ measurement tool and participate in a round table discussion.
Research contributing to a better working environment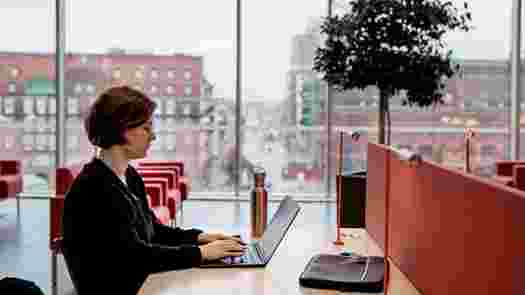 Research contributing to a better working environment
Problems related to the organisational and social work environment are the most common cause of work-related ill health. A research team headed by Hanne Berthelsen, Associate Professor in Organisation and Leadership, has been responsible for further developing and validating the COPSOQ measurement tool for the Swedish labour market.
Collaboration
CTA collaborates with a variety of stakeholders, both nationally and internationally. Collaboration can take place within: the framework of existing projects; as part of the start-up of a research project; during follow-up research; within evaluation assignments; and through contract research.
For instance, CTA is currently collaborating with researchers from Australia as part of the OSSC research programme. There are also ongoing collaborations with researchers from the Netherlands, Germany, Finland and Denmark. In Sweden, CTA interacts with other universities, colleges and research centres, such as the Stress Research Institute and the Institute for Stress Medicine.
We have previously collaborated with the City of Malmö, Finsam Mittskåne, the Swedish Teachers Union, Folktandvården, IKEA, Scania, occupational health companies and a large religious organisation. We also arrange various types of activities such as conferences and seminars for researchers, practitioners and students.
If you are interested in collaborating with CTA, please contact director Sandra Jönsson or a specific CTA researcher.
Advisory board
Chair
Maria Hultin, Quality and Development Manager, Malmö Stad
Members:
Gudrun Berggren, Management Strategist, HR, Region Skåne

Patrik Hall, Professor, Malmö University

Linda Lill, Associate Professor, Malmö University

Malin Lundberg, EY

Cecilia Strandberg, Interim Consultant - at Ulfsdotter Konsult AB
31 January 2022 – 31 December 2024
Page modified: 2023-05-09