Cookies
We use cookies on this website. Cookies help us deliver the best experience on our website. Read about cookies.
Alumni & Friends
As an international alumni you have experienced first-hand what it is like to be part of a global classroom, with all the benefits that brings. While you were studying it offered different perspectives, but as an alum, you are now part of an international network which spans the globe.
Benefits of being a part of the network
Whether you want to attend alumni events in your current country of work or study, start a regular meet-up with your old classmates, or help us recruit international students, the Alumni & Friends Newsletter is a great way to keep informed and stay connected. As an alumni or friend of the University you are offered:
• Opportunity to attend our career events
• Keep up to date with everything that is happening at Malmö University
• Theme days for different professional groups
• Seminars and events with top researchers
• The opportunity to network with other members of Alumni & Friends Network
• Alumni & Friends newsletter (4 times per year)
• Taking part in our alumni surveys
Congratulations Class of 2023
We are so proud of you! Alumni & Friends have created a Class of 2023 graduation page where you can sign up for the newsletter, become an alumni champion, join a t-shirt contest, download graduation graphics for your social media, order university merchandise, and much more.
Sign up
Sign up
Sign up
Keep in touch with Malmö University! By becoming part of the Alumni & Friends Network, you as an alum, can keep in touch after your studies, both with the university and with other alumni. It is free to join Alumni & Friends Network. The network is open to former students, researchers and friends of Malmö University. Click on the link to register and we will keep in touch with you through our newsletter which highlights our alumni activities.
Get involved
Former students, now called alumni, who give us some of their time and experience are important to the continued success of Malmö University. The Alumni & Friends Network offers you a number of opportunities to get involved - from guiding current students to recruiting graduates from the University. Connect with us if you have suggestions for other ways to get involved in the University's development. 
Become a client in a student collaboration
What does your organisation or company need help with? Students are looking for clients in a wide range of fields. Working with university students can be an important part of your organisation's development work and lead to new innovative products, services and work processes. At the same time, your organisation will have the opportunity to make contacts with researchers and students who could become future employees. There are many forms of collaboration and we are open to your ideas and suggestions.
Be a guest or inspirational speaker
We are looking for alumni to speak at career events, seminars and other activities organised by the University. We would like to hear from you if you are interested in being a guest or inspirational speaker.
Employ a student
On Malmö University's employment portal 'Future Finder', you as an employer can advertise internships, full or part-time jobs. The service is free of charge and the ads are aimed at current students and students about to embark on their careers.
Give a gift to Malmö University
Your commitment is welcome! Malmö University wants to address the complex societal challenges of our time with research-based knowledge and you can choose to support one of our selected research areas. Every contribution is appreciated, regardless of size.
Connect with Malmö University to learn more about these opportunities.
career, newsletters and seminars
Career tips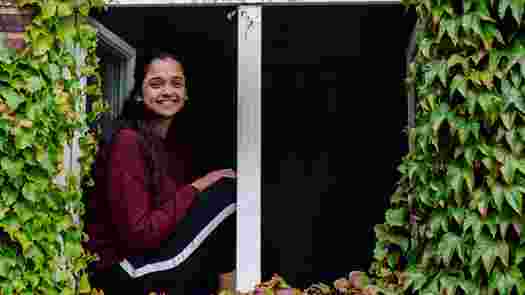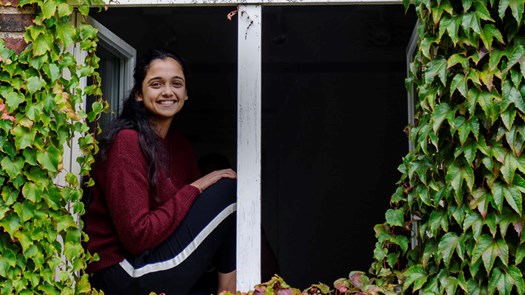 Career tips
As an Alumni, you are welcome to attend our workshops, such as how to write a winning CV, as well as individual career counselling at the Career Service.
Read previous newsletters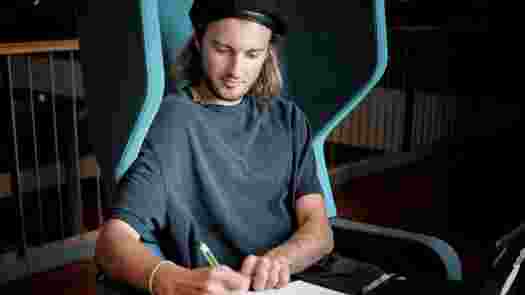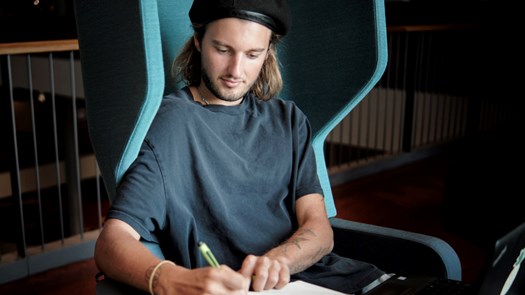 Read previous newsletters
As a member of the Alumni & Friends network, you will receive four newsletters per year with news and exciting events. Here you can read previous issues of the Alumni & Friends newsletter.
Broaden your knowledge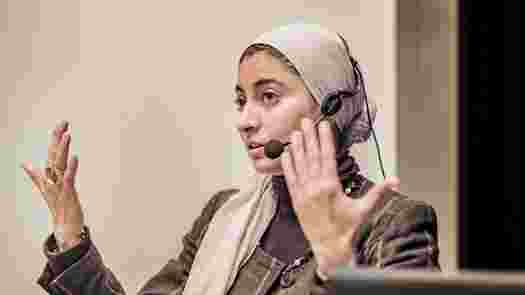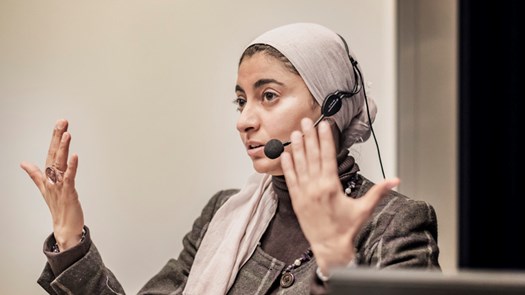 Broaden your knowledge
Would you like to take part in interesting seminars and the latest research? Be sure to check out the upcoming events in the university-wide calendar.
Personal data
Malmö University protects your personal integrity in accordance with GDPR guidelines. Read more about it here. 
How Malmö University handles and uses personal data
Malmö University has been working with alumni relations since 2012. The goal of the Alumni & Friends coordinators is to create and develop sustainable relationships between the University and our alumni. We offer the opportunity to engage in various activities so that Malmö University can continue to attract talented students and researchers, and to create an international network of like-minded individuals.
The University works to maintain contact with all alumni whose contact information we have. The purpose of this is to keep you informed about what is happening at Malmö University and how we can contribute to your continued development and success. We also want to keep in touch with you in order to improve our educational programmes and research, and to strengthen our brand nationally and internationally. As a university and government organization, it is our duty to inform about our business. The legal basis for processing personal data is that processing is necessary in order to protect interests that are of fundamental to you who choose to register in our network and/or newsletter. 
Malmö University protects your personal integrity in accordance with PUL and the GDPR from May 2018. We use consent as a basis and you can withdraw your consent at any time. The following statement describes how Alumni & Friends collects information about you and how the information is processed for our activities.
Collection and storage of personal data
We receive information about you and your education from Malmö University via Ladok. Some information we have about you may also come from membership in our Alumni network. We may also have received information about you if you have participated in any of our events or if you have been a member of an alumni association. Your data is stored for an indefinite period in support of Alumni & Friends' activities.
The personal data that is stored comprises:
details of your education such as courses you have completed, study duration, degree and the degree year (we not store details concerning grades);
personal data such as your full name and personal identification number;
your contact details (address, email, phone number);
information on whether you are involved in Malmö University in any way, for instance through membership in our alumni network, as part of a student association, as a mentor, donor, or volunteer, etc;
your preferences regarding communication, to help us provide you with tailored and relevant information;
information on whether you have participated in any of our event;
information on whether you have participated in any of our surveys.
Processing of personal data
Your data is used for a number of purposes in support of alumni activities. These include:
our digital newsletter;
surveys;
invitations to events;
news about Malmö University;
news about opportunities for engagement; and
internal work for administrative purposes, such as administering an event you participated in or registered for, and handling any feedback or complaints.
There is no statutory or contractual requirement for you to provide us with your personal information and what kind of communication you want from us is entirely up to you. If you have questions about any of the purposes stated above or how we communicate with you, please contact us at alumni@mau.se.
In accordance with the GDPR, Malmö University upholds your "right to be forgotten". Upon your request, we will stop processing your personal data. Please contact us for more information.
Alumni & Friends only shares your data with other departments at Malmö University under unique circumstances; usually, this applies to evaluation of education programmes and courses.
Your rights
You are entitled to:
ask us about access to, correction of, or deletion of your data;
restrict processing (pending correction or deletion);
control what communication / marketing you want to receive; and
be forgotten.
How we protect your data
We ensure that we have appropriate data security agreements with our system suppliers.
We do not sell personal data to third parties.
Our data protection officer is responsible for monitoring compliance with relevant legislation in connection with the protection of personal data and can be contacted at dataskyddsombud@mau.se. If you have a complaint about how Malmö University processes your personal data, you can contact the The Swedish Data Protection Authority via the following link.
Alumni portraits
Here we feature a selection of alumni who have found work directly related to the programme they studied.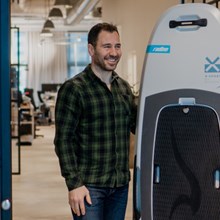 The surfing software expert and Malmö University alum
In 2000, when Aleksandar Rodzevski was in his second year of studying computer and electrical engineering at Malmö University, the dot come bubble burst. The industry collapsed and several of his classmates dropped out. But Aleksandar stuck to his plan and today, over 20 years later, he works as a...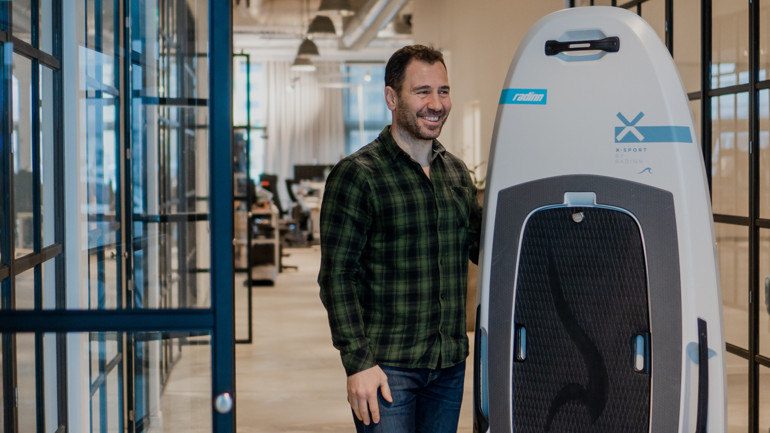 The surfing software expert and Malmö University alum
In 2000, when Aleksandar Rodzevski was in his second year of studying computer and electrical engineering at Malmö University, the dot come bubble burst. The industry collapsed and several of his classmates dropped out. But Aleksandar stuck to his plan and today, over 20 years later, he works as a software manager for the Malmö company Radinn, which manufactures electric surfboards.
"Although the second half of the nineties were good years and many people got jobs without higher education, I noticed that a university education was required to get the jobs that I really wanted. I applied to Malmö University's engineering programme with a focus on data and telecommunications; it was the most progressive education in that field at the time. The local mobile industry was booming, and I just wanted to finish my education as soon as possible – Malmö University was an obvious choice for me, and I started studying there not long after it was founded."
Aleksandar describes himself as a super-motivated student who took on education as a full-time job and through a scholarship got the chance to do his thesis project in South Africa.
"During those six months in Cape Town, I had the chance to familiarise myself with Bluetooth technology, which at the time was a new technology that was starting to gather momentum."
When Aleksandar graduated, the dot come bubble had burst and there was a hiring freeze in the industry. He was then offered another scholarship to continue delving into Bluetooth technology. This in turn led to a part time position at Malmö University to develop a laboratory platform for Bluetooth that was later used in courses for embedded systems.
In addition to teaching, Aleksandar had his own consulting company.
By 2004, Aleksandar was back in the technology industry, first at the consulting company Teleca and later working in product development and technology development for the mobile phone manufacturers Toshiba and Ericsson.
"I went around the world in search of new technology to implement in phones, but when the Swedish mobile industry later crashed, I started looking around for start-up companies in Malmö."
After a few years at the Malmö company Anima, which manufactured smart watches, Aleksandar got an offer to work for the then newly started company Radinn. It now has approximately 50 employees and customers worldwide.
Aleksandar has stayed connected with Malmö University and in addition to teaching, he has helped develop courses in his role of advisor at the Faculty of Technology and Society. He has also managed to help an estimated 20 students with their thesis projects.
Last year, when he was invited to give an inspirational lecture for high school students who are thinking of studying technology at Malmö University, he jumped right in:
"The contact with teachers and students from my old university has been super valuable. Those relationships are definitely something I will continue to keep alive."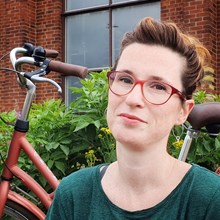 The climate commitment that gives both work and meaning
Alum Tatjana Boric-Persson is an activist and part of climate movement Extinction Rebellion.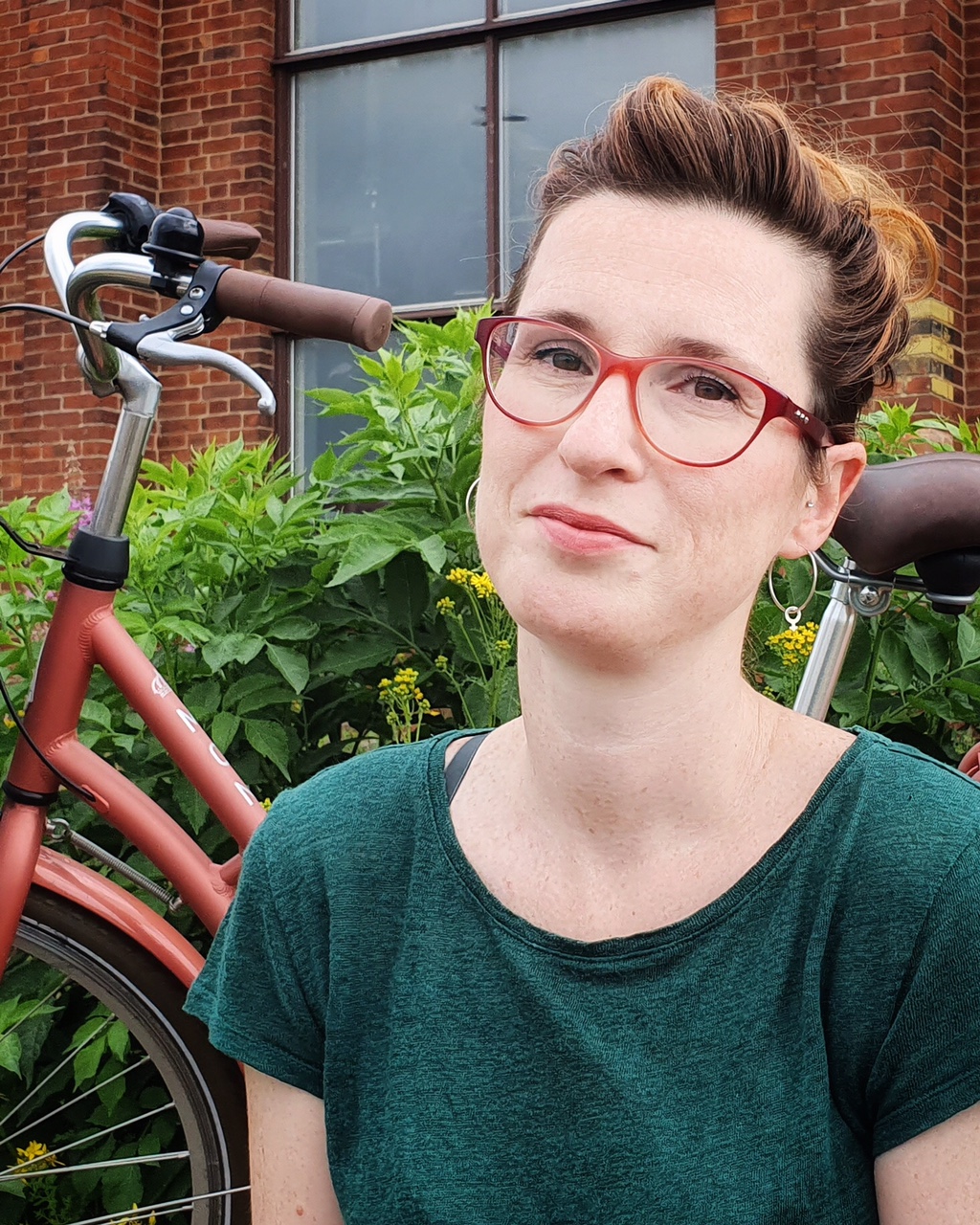 The climate commitment that gives both work and meaning
Alum Tatjana Boric-Persson is an activist and part of climate movement Extinction Rebellion.
Three years ago, she left a comfortable but unsatisfying job as a media salesperson to devote herself wholeheartedly to the climate fight. Since then, she has created a climate crisis campaign, obtained a master's degree in Sustainable Urban Development from Malmö University, been convicted for peaceful civil disobedience, offered Malmö's politicians food salvaged from the garbage, and created collaborations with companies that want to work for sustainable development.
"The night before I went to a protest against Norway's oil policy, where I was arrested for the first time, I submitted my master's thesis at Malmö University," Tatjana says, adding:
"I sat on a mattress in a cell, deprived of liberty in another country. It was there I finally figured out what I wanted to do with my life."
It felt like something was missing
Her path towards becoming a climate activist began in 2018, when she worked at a newspaper in Malmö selling digital ads. "I had worked there for many years; it was safe and well paid, but it felt like something was missing and had done ever since I started."
Previously, Tatjana had studied political science, but now she found herself stuck at work. Then came the summer of 2018, which was the hottest summer ever in Sweden, it resulted in huge fires, water shortages, failed harvests and emergency slaughter of livestock.
"Before the Swedish election in 2018, I thought that finally politicians would take up the climate issue, that it was no longer something distant and diffuse that affects only poor countries on the other side of the world. Now we see extreme weather as a result of global warming in Sweden; now no politician can turn a blind eye to it anymore. So I thought, but they could, and they did."
Discovered her movement
That same year, Tatjana discovered the movement Extinction Rebellion (sometimes abbreviated to 'XR'), which were fed up with politicians' inaction on climate issues and advocated peaceful civil disobedience. When the first XR group was formed in Malmö, Tatjana joined its ranks.
"We are in the sixth mass extinction of life on Earth. We are headed for mass death within our own lifetime. The realisation that there may be no turning back if we don't act forcefully now became my 'oh crap' moment."
Tatjana decided that she could not continue to live her life as she had been. She took a leave of absence from her newspaper job and started studying Sustainable Urban Development. Through the training, she came into contact with Cykelfrämjandet – a non-profit association that works for a better, safer and more attractive cycling environment – where she started working part-time during her studies.
"Most of us in Sweden have the privilege of being able to get involved without risking our lives. We still live in a democracy and many people have both the time and the means to become active in the climate fight. But we have to reprioritise and challenge ourselves. Getting involved is immensely rewarding," she adds.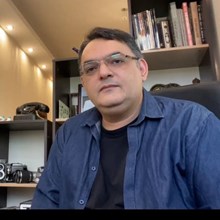 Being a 'star student' can be a curse, says Iranian alum
Malmö University alum Shahriar Khonsari is a persecuted academic in Iran. Although deprived of jobs at Iranian universities, he has devoted his work to promoting social change through civic campaigns and freelance research.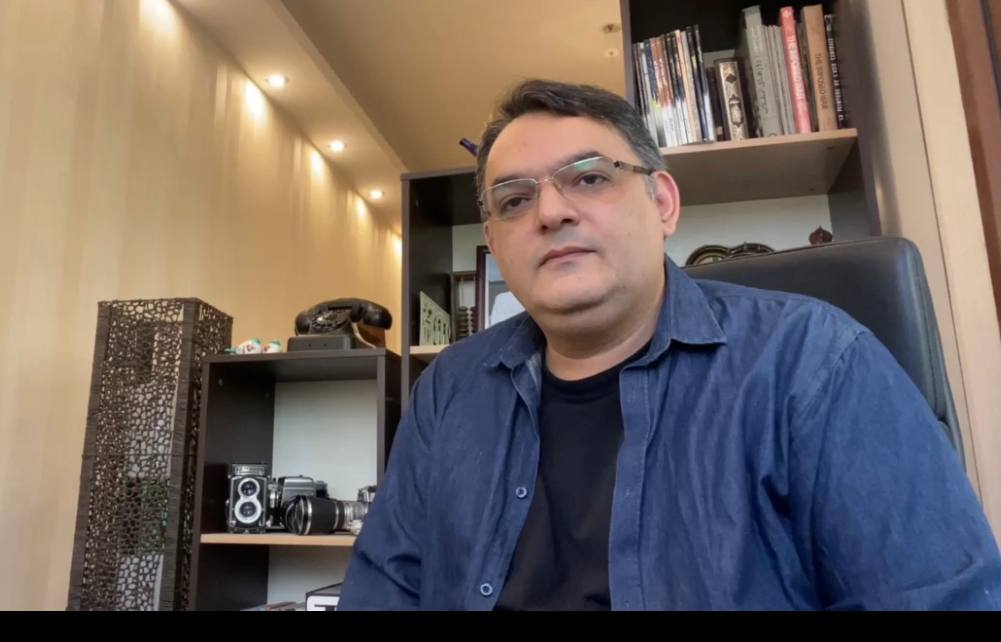 Being a 'star student' can be a curse, says Iranian alum
Malmö University alum Shahriar Khonsari is a persecuted academic in Iran. Although deprived of jobs at Iranian universities, he has devoted his work to promoting social change through civic campaigns and freelance research.
In 2009, the results of the Iranian presidential election sparked a massive civil rights movement met with a brutal response by the country's ruling establishment. Shahriar Khonsari lived in Tehran and felt disheartened about the situation. To learn more about tools for social change, he enrolled into and completed the Communication for Development master's programme at Malmö University – all done remotely.
"I learned how social media can work as a catalyst for social change, how to organise campaigns and how to work with people. After my graduation, I organised campaigns with different Iranian NGOs and utilised social media platforms for creating impact. My latest campaign was about people arrested in Iran for no reason," Shahriar says.
Along with working in the third sector, he enrolled in doctoral studies and held lectures at Iranian universities, but one day, his name had been erased from the lists of teachers. In 2020, Shahriar was prohibited from teaching – a job that had kept him hopeful for many years.
"I felt like I was useful for the new generations, even if I only had a class of 30 students. I tried to encourage discussions about social issues, and whenever a student asked 'why?' I knew they would be working for social change in the future."
The Iranian government displays no tolerance for dissenting voices in academia and keeps students and faculty under watch. Shahriar is now a so-called 'student with a star', a person who cannot study in an Iranian university because of their past activities. For him, an academic career in Iran is no longer an option, and his university has refused to grant him a doctoral degree.
While being silenced in official stages, he can still pursue his academic interests as a freelancer. In recent years, Shahriar has studied war photography and social media mobilisations – particularly Iranian women's protests on Instagram – and presented his work in international forums.
"There is a great uprising happening in Iran by women, and I believe we will see a regime change soon. Civic participation is the most important part of the uprising. Seeing young women stand up against the police without hijab and face them with no fear gives people the courage to join and fight for their rights," Shahriar says.
He believes academics, too, have power in Iran, despite the systematic oppression from the government.
"They have an important role in any situation. People who have been living here for years need academia to be able to see 'outside the box'. With the help of researchers, people start believing in their ability to change the current situation."

Q1. Did you feel like you were in a diverse classroom?
I certainly did! I was an Erasmus exchange student and, as such, naturally part of a very diverse group with students coming from all around the world. I took Peace and Conflict studies and my fellow classmates were from Europe, Australia, Africa and the Middle East.
Q2. How did that benefit your studies?
We all benefitted enormously from the different perspectives that everybody brought to the table, especially in matters as delicate as conflict and peace. You need to engage with and learn from the experiences of others. By taking into account different views and reasoning, you will gain a richer understanding of the world around you.
Q3. Are you still in contact with classmates from around the world?
I am and it makes me so happy and grateful for the time I got to spend at Malmö University. I used to live in a flat with nine roommates – from Japan, Australia, Germany, Spain and Sweden to Slovenia. We grew into this little family and even if contact is now sporadic, we are all still truly excited to hear from each other. And I've even managed to meet some of my friends in places that I never thought I would see them in, from Boston to Kyoto.
Q4. How has this benefitted you in your work?
We used English as the main language to communicate. Being compelled to speak a foreign language day-in and day-out gave me great confidence in my skills. Originally from Germany, I now live in the United States working for a global PR firm. Being multi-lingual is a great asset. I also learned how to engage with and work with people from different backgrounds, how to be open to different points of view. At the same time, I can contribute my perspective for others to learn from. Diversity fuels creativity. It is key for success and will only grow more important in the future.

Q1. So then, what are you up to now?
I live in Brussels where I work as policy advisor for DIGITALEUROPE, an organisation representing the digital sector to the European Union. My employer is an association managed and funded by the tech industry, in total over 60 companies such as Google, Samsung, Nokia and Airbus. I inform their teams about legislation coming from the European institutions and we define a common position to propose advice – not always easy between European, US, Japanese, Korean and Chinese companies! I work on very diverse issues, ranging from accessibility of digital services and hardware to how data is being exchanged between companies and governments.

Q2. How did your studies at Malmö University help you?
My course was in English, which was a first for me in my whole education. This helped me a lot to learn to work exclusively in English, which proved very useful as my daily tasks are mostly carried out in that language. We studied and lived in a multicultural environment and that gave me a taste for meeting and exchanging with people from other cultures. At my current job, we come from 13 different nationalities, so it is important to be used to working with many different backgrounds. In a normal day at the office, I can hear Polish, French, Swedish, Lithuanian and many other languages!

Q3. Why would you recommend Malmö University?
Malmö University is relatively young institution, which makes it more approachable and flexible in its relationship with students. Within the Global Political Studies department, I had very nice teachers who were striving to support their students. Another perk is also the Orkanen library, with its view on the sea, which makes working much more enjoyable! Besides the university in itself, the city is great – I very much enjoyed its position as bridge between Sweden and Denmark, with Copenhagen on one side and the rest of the Skåne region on the other side.

Q4. Staying in touch with any of your old classmates?
Yes! I made a few Swedish 'kompisar', but also many Erasmus and international friends which now live all over Europe and the world, from Turkey to Australia. I plan to visit some of them in the coming years to discover countries and cities I have not been to, and I was in Sweden again this summer.
English Studies — Four quick questions with Kadi Levo Bosnjak

Q1. So then, what are you up to now?
I live in Malmö and work in Lund and Barsebäck as a teacher. I'm a primary school English teacher but also teach mother tongue classes (Estonian and Finnish) twice a week. I also started a Swedish course at Malmö University last autumn, so I'm keeping myself busy with both work and university at the moment.
Q2. How did your studies at Malmö University help you?
Doing my BA degree in English Studies was really a great gateway to many fun jobs in English before I ended up back in Malmö a few years ago. I worked at one of the Smithsonian museums in Washington DC for a year and then in Italy as an English teacher for six months. It was fun to realise how many different fields and opportunities there were for me and all that thanks to the English Studies programme.
Q3. Why would you recommend Malmö University?
Malmö University perfectly reflects the multinational and multicultural world we live in today and has a suitable programme for everyone interested in being part of it. It also has some great exchange programmes that I took part of and would definitely recommend. The University is located in the centre of a bustling city and has plenty of events going on for both current students as well as alumni.
Q4. Staying in touch with any of your old classmates?
Yes, definitely! I made some very dear friends during those three years and we have all stayed in touch in one way or another. I meet up quite regularly with the few friends that still live in Malmö. Those that relocated back to their countries I've met up with a few times abroad or they have visited me here. Three of them even traveled all the way to my wedding party in Croatia last year, so I can definitely say I made friends for life.
Media Production Management — Four quick questions with Fanny Ericsson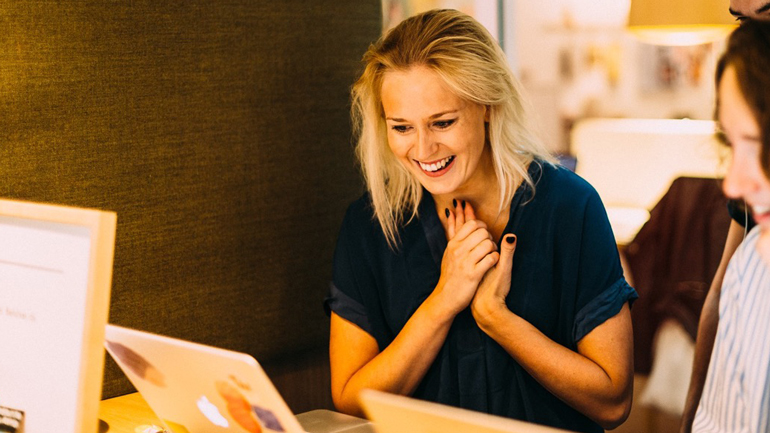 Q1. So then, what are you up to now?
I work as a project and business manager at Media Evolution, a community platform that promotes innovation and growth among digital industries in southern Sweden. Our main goal is to help companies with digitalisation, collaboration and knowledge building. Among other things, my job consists of creating concepts and activities to help our members generate content for both national and international projects.
Q2. How did your studies at Malmö University help you?
I studied media production management. The main thing I brought with me from my education into my career is foundational knowledge within several areas of media. This broad knowledge means that I understand the basics of everything from process planning to print, design and web, and that I have a head start when it comes to further developing my skills.
Q3. Do you keep in touch with anyone from Malmö University?
Actually, I have a lot of contact with Malmö University students through my work. We have had quite a few student interns from Malmö University who have worked both with us and with our members — around 15 in the last five years. The interns contribute with creativity and new ways of thinking. For instance, those from creative programmes have helped us a lot with design, while those studying communication and visual communication help us discover new ways of working with, for example, social media. It's also a great experience for the students. They get to learn about the industry, time management and how to prioritise when working in a fast-paced environment like Media Evolution.
Q4. Would you recommend employing interns to other alumni?
Yes, absolutely! It's wonderful — you learn so much about yourself and your organisation while also getting the opportunity to teach someone else. All students should do an internship during their study programme — it helps them understand their future professional role.
Leadership for Sustainability — Four quick questions with Samantha Seljak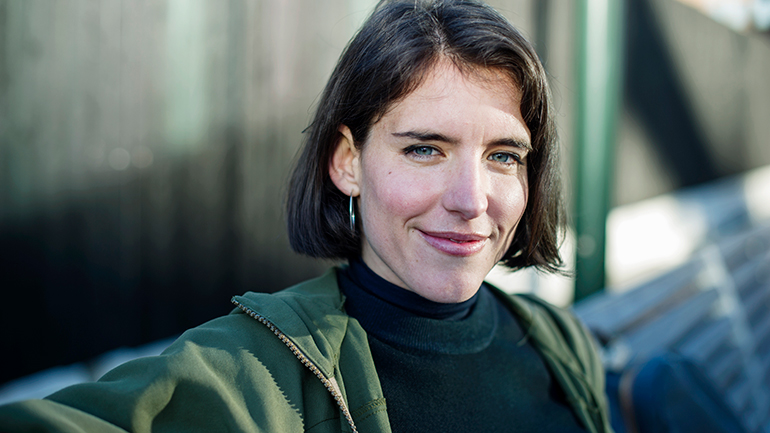 Q1. So then, what are you up to now?
I'm living in Malmö and working as a Project Manager at Apsis, a leading Scandinavian digital marketing firm, while also running my business, Seljak Brand. I wear a few different hats and I'm always busy! Seljak Brand is a company I founded back in Australia with my sister, Karina. We use waste as a resource and our first product is a recycled merino wool blanket that is made out of factory floor offcuts.
Q2. How did your studies at Malmö University help you?
Studying a master's in Leadership for Sustainability has enabled me to continue to focus on Seljak Brand — very much a sustainability-focussed business — while nurturing skills for the long term success of the company. It also helped me establish a network in Malmö, so when I was looking for work after my studies, I had a wonderful bunch of people around me as part of my professional community.
Q3. Why would you recommend Malmö University?
Malmö University takes a contemporary approach to learning and as such, the courses are focussed on the future. The University is agile and able to respond to today's ever-changing world. Also, the programme was an international group so alongside a range of perspectives and cultural understandings, I now have friends from all over the world!
Q4. Staying in touch with any of your old classmates?
Absolutely! I caught up with a couple of them for fika today and have stayed in touch with others, from Brazil to Mongolia. My old classmates are both friends and also part of my professional network. I imagine we'll be in touch in some way or another for years to come.
Interaction Design — Four quick questions with Dariela Escobar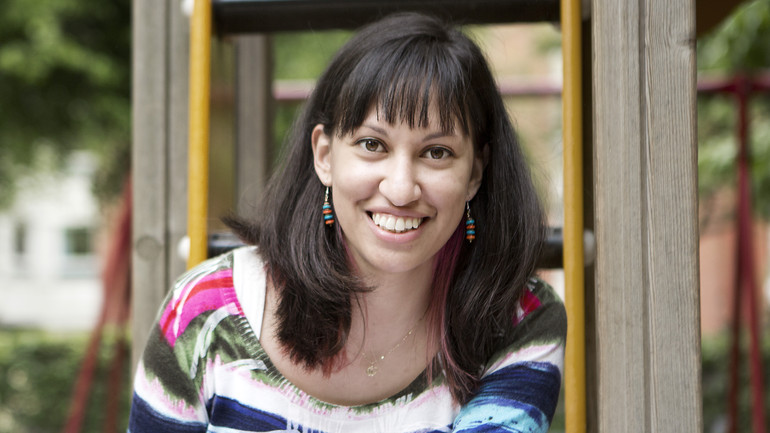 Q1. So then, what are you up to now?
I am living in Skellefteå, a small city in the north of Sweden, and working as a UX designer at North Kingdom, an experience design agency. I work in a multidisciplinary team, where we support each other throughout the development of digital projects — from the original concept to deployment. My main tasks include doing user research, wireframing, prototyping, user testing and product testing. I have worked both with clients, such as Lego, and with one of our own North Kingdom projects, where we have developed an app called Once Upon.
Q2. How did your studies at Malmö University help you?
The collaborations with real clients, as well as being involved in a complete design process with other students from different backgrounds, skills and nationalities were an amazing experience that helped me build a good portfolio. Also, the Interaction Design programme has a very good reputation. This, combined with great networking opportunities, helped me find a great job after my studies.
Q3. Why would you recommend Malmö University?
The city is amazing, there are so many activities going on, interesting places to hang out and great people. I had really good courses and the teachers were very approachable and willing to help. I also had a lot of great opportunities during my studies, like going to conferences in Indonesia and Germany. The general environment at the University is very friendly.
Q4. Staying in touch with any of your old classmates?
Definitely! I am in regular contact with several of them, even if we don't live in the same city anymore. On top of that, it was actually through the tip of another student that I found my current job. I made really good friends during my time as a student; we continue to meet in different cities and I hope that they will be my friends for life!
Alumni
Guide current students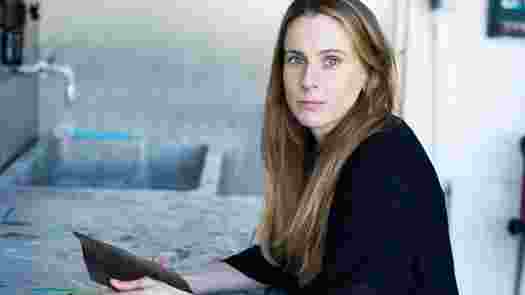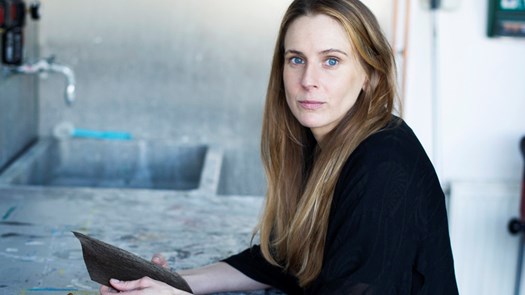 Guide current students
As an alum, you might be interested in guiding one of our current Master's students in the English speaking programmes.
Swedish Institute alumni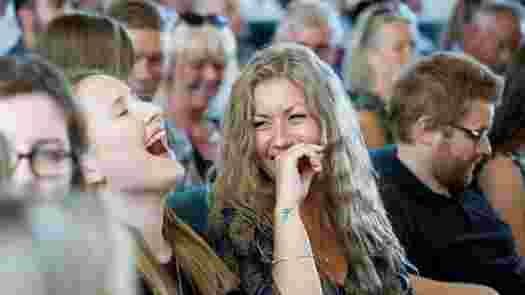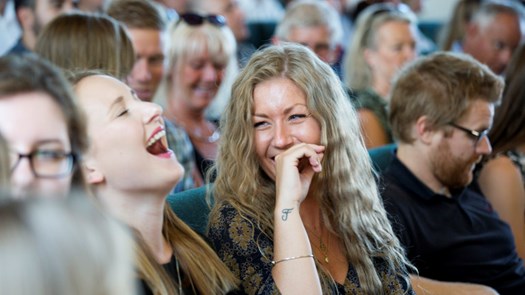 Swedish Institute alumni
The Swedish Institute holds a number of events around the world, largely, but not exclusively, for students who received a Study in Sweden scholarship. Check out their calendar for details.
Page modified: 2023-05-04