Cookies
We use cookies on this website. By continuing to use this site you accept the use of cookies.
School of Arts and Communication
School of Arts and Communication
School of
Arts and Communication
At the School of Arts and Communication (K3), we work with interdisciplinary education and research in media, culture and design. We combine traditional scientific and academic theory with artistic methods and practical elements.
Education at K3
The School brings together technology and culture. Our students work with new media, design, culture and a wide range of arts. A hallmark of K3 is that we collaborate with companies, organisations and other parties. Our students work with real-life cases through projects and assignments.
Our courses and programmes
Programmes
Bachelor's level
Courses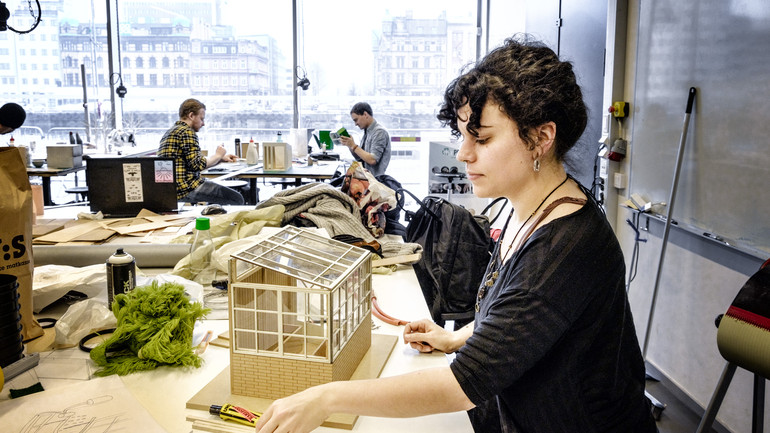 Rooms for creative activities
In the university building called "Orkanen", our students have access to labs and studios for sound and radio, photography, motion picture, animation and games as well as studios for editorial work, labs and workshops.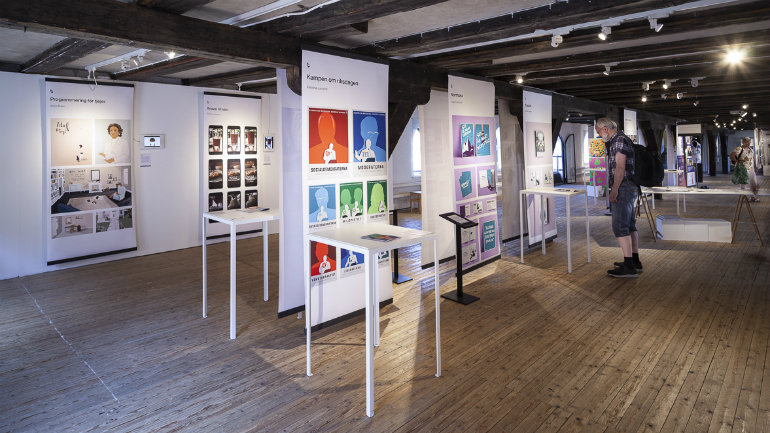 Annual exhibition
Each spring, students from K3 contribute degree projects to FormDesign Center's spring exhibition. The projects are created as part of the Graphic Design, Product Design and Visual Communication courses.
Research at K3
K3 attracts researchers in several different disciplines, from design and information technology to media research and cultural sciences. Research projects can involve anything from participant design and physical computing to social media, cartoons and questions about culture and class. Much of the research is done together with external parties.
Research projects
K3 Research Seminars
At K3's research seminars, our own researchers and guest researchers present interesting results and invite you to a discussion.
Researchers and PhD students
Research publications
In DiVA, you will find scholarly output by faculty staff and students. It is also the open archive for publications series published by Malmö University.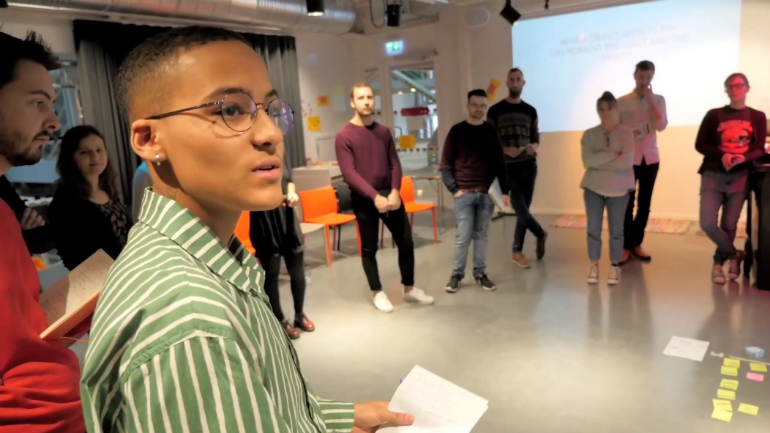 Desis Lab
The Design for Social Innovation and Sustainability (DESIS) Lab focuses on how design can be used to explore and raise discussions about societal challenges. It does so both through research projects and teaching activities.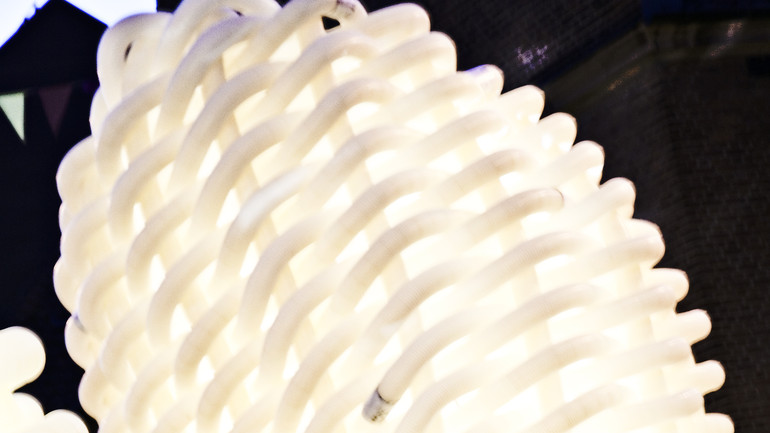 Studio residencies
Iaspis is an international programme for visual and applied artists. Its mission is to work with internationalisation with the aim of increasing and developing contacts between Swedish artists and international institutions and fellow artists.
Third-cycle education at K3
The School of Arts and Communication (K3) provides third-cycle education and awards degrees in interaction design and media and communication studies. In order to be admitted to third-cycle education, you need to apply for a vacant position as a doctoral student.
Collaborate with K3
For K3, it is natural to collaborate with different parties. Many teachers and researchers run their own activities, companies or projects alongside their work. It is natural to involve people outside the university in our study programmes, degree projects, research projects or other types of projects. One exciting example is the IASPIS studio for collaboration with international artists.
Please contact us if you have ideas for collaboration with our students or researchers.
Current student at K3
The Student Web
If you are already studying at School of Arts and Communication, you can find practical information about studying at Malmö University on the Student Web. Information relating to your programme or course is available through Canvas, the University's virtual learning environment, which you can also access via the Student Web.