Cookies
We use cookies on this website. By continuing to use this site you accept the use of cookies.
Department of Social Work
Department of
Social Work
Social work is both a scientific discipline, an educational field and a profession. Here, classic welfare issues such as poverty, homelessness and social ill health are combined with a strong focus on issues dealing with children, the family, ageing, disability and substance abuse.
Education at Social Work
The Department of Social Work provides education at bachelor's and master's levels. You can also take on of our many independent courses in the fields of social work, disability and rehabilitation science, or social psychiatry.
Bachelor's level
Master's level
Courses offered in English
Research environment at Social Work
Research is conducted at the Department of Social Work in a number of different fields relating to issues concerning social problems and work on social change. This involves research not only into individuals and groups, but also into how social conditions can be used in a welfare perspective.
Research fields
We conduct research in seven main areas. While many of the research projects here are externally funded by research councils, municipalities, county councils and agencies, a lot of research is also financed internally. Each year sees the publication of large numbers of books, international articles, reports and book chapters in every field. Many of our researchers are also very active in the social debate within their respective fields of research.
Children, young people, and families
This research deals with children, young people, families and parenthood in a (post-)modern society that is characterised by a particular complexity and certain vulnerabilities. Among other things, we focus on: the quality of children's and families' lives in both individually and structurally challenging situations; the everyday lives of young people, with a particular focus on issues of identity and resistance; family politics and prerequisites for parenthood; and the cooperation between those involved in caring for children.
Disability and rehabilitation
In society, there are institutions and power structures that affect the quality of life in various situations. Physical impairment can lead to disability, which in turn presents a challenge in terms of participation, involvement in society and health equality. Individual support structures, social and physical access, and the knowledge base and training of professionals and the work they do are some of the factors that are of significance in the ability to secure equality in terms of quality of life. Other influencing factors are norms, social policies, social movements, and the agency individuals and those close to them. An important task for research into disability is analysing the interaction between the individual and society, such as the interaction between the welfare state, civil society and people with disabilities. Disability research at the Department of Social Work is multidisciplinary, based on the social and behavioural field, and conducted by researchers as well as doctoral students.
Central topics for disability and rehabilitation
Changes in the welfare state's organisation and professions
Social policy initiatives, and collaboration between different social stakeholders and professions are studied.
Civil society and participatory research
Issues and research into influence, participation and self-organisation for people with disabilities. Research is conducted on collaboration with the disability movement, among other involved parties.
Higher education and work
Opportunities and obstacles encountered by people with disabilities in higher education and working life.
Everyday practices
Individuals' experiences of parenthood and everyday life, plus social aspects of using assistance and technical aids.
The body
Conceptions of the body and its materiality linked to normality and visible and/or hidden disabilities.
Intersectional perspectives
How various power structures, such as gender, class, age, sexuality and ethnicity intersect with disability.
Social psychiatry
Social psychiatry is a main, multidisciplinary area of study. Research in this field has its roots in a number of research traditions, such as social work, psychiatry aimed at recovery, cultural psychiatry, sociological social psychiatry and phenomenological psychiatry. The aim of research into various phenomena within social psychiatry is to reveal what is meant by mental ill health in its social context and to relate its results to discussions of ethics, nosology, social cognition, recovery, social exclusion, stigma, welfare structures, epidemiology, prevention, substance abuse, migration, culture, society and the human condition.
In order to clarify and address how social factors relate to the user's own perspective of mental ill health, social exclusion and the meaning of recovery, qualitative research initiatives have a dominant position within social psychiatric research. Statistical investigations have also been highlighted in order to highlight the vulnerability of certain groups to mental ill health and social marginalisation. In other words, a critical approach is taken in the field of social psychiatric research to the respective limitations of scientific and philosophical methods.
Ongoing research projects in social psychiatry
Social Cognition and Phenomenological Psychiatry
Social Psychiatry as a Human Science and Recovery-Oriented Practice
Ongoing research projects in other fields
Rejected bodies. Participation and Exclusion in Mainstream Physical Education, Grade 9, From a (Dis)ability and Gender Perspective
Accessibility and its Resistance. Everyday deviations from spatial and social practicability for persons with disabilities
Substance abuse and dependence
The use and abuse of drugs — alcohol and narcotics — is an important specialised field of research at the Department of Social Work. Research addresses the problems that can result from drug (mis)use, both for individuals (i.e. individual drug users and their immediate families) and for society. Social control, support and care systems are also subjects of particular research.
While research focusses mostly on illegal narcotics, alcohol is also a studied topic. Several projects have highlight issues such as:
quality of life, lifestyles and risk-taking among people with drug problems
social and medical problems and mortality among people who inject drugs
abuse and dependency care in the social services and healthcare
Swedish and international drug policies.
The use and misuse of/dependence on drugs needs to be analysed from a social perspective and in relation to social, cultural and political factors at various levels. Our research involves the analysis of, among other things, the consequences of individualisation, medicalisation and economisation, both for individuals and for the care system and drug policies.
Research is often based on an agency perspective, with a focus on the individual's motive for their drug use and the drugs' functions. We work with both qualitative and quantitative methods (interviews, questionnaires, registers, ethnography). In the projects, we readily collaborate with user organisations and people who have their own experiences of drug use.
Sexuality studies
Our research addresses topics usch as sex work and the international sex trade, homosexuality, HIV and HIV-prevention, female circumcision and other forms of genital cutting, youth and sexuality, sexual dysfunctions, disability and sexuality, religion and sexuality, ethnic relations and sexuality as well as pornography.
The research integrates questions of current interest concerning the effect of multiculturalism, transnationality and globalisation on the field of sexuality. Phenomena such as digitalisation and social media are also playing an ever-increasing role in the expression of sexuality.
Researchers in this field have a background in social science subjects (such as social work, sociology, anthropology), the humanities (such as film studies) and clinical specialisations (such as medicine). Much of the research is based on a social constructivist approach — based, in other words, on sexuality being shaped by social conditions and the cultural context in which people live — though a biological perspective also has a place in this interdisciplinary research environment.
Ongoing research projects
Female genital cutting and sexuality
Legal handling in Sweden of suspected cases of female genital cutting
Men, masculinity, religion and sexuality
Blurred situations; young people's reasoning on conflictual sexual boundaries
Research centre
The Centre for Sexology and Sexuality Studies conducts multidisciplinary research into sexuality based on social science, humanistic, medical and clinical perspectives.
Social work in a context of migration
Research into migration at the Department of Social Work entails the quality of life and agency of migrants in relation to welfare and control systems. In methodological terms, most of the research is qualitative and is made up of interviews, observations and studies of documents. The intention is to emphasise the voices of migrants. Below are a number of examples of current research subjects:
Navigating through life in encounters with agencies and control systems (those given permission to remain as "pending" and "undocumented").
Focus on accommodation. Primarily care placements for "unaccompanied arrivals", but also independent living.
Experiences of being listened to and of trust in agency staff or personnel at residential facilities.
Maintaining and creating communities.
How power and control systems operate and achieve definite effects in terms of people's everyday lives.
How resistance can be organised and exercised with respect to power and control systems.
Social mobilisation.
Racism and discrimination.
Discourses about migrants.
Social justice and injustice.
While much of the research concerns young people and their agency, there is also research at the department into the quality of life of elderly migrants.
Ongoing research projects
Parallell cultural worlds: Islamic integration policies in multicultural society
Research centre
The Malmö Institute for Studies of Migration, Diversity and Welfare (MIM) is an international research centre with an interdisciplinary profile and a strong international presence.
Malmö Institute for Studies of Migration, Diversity and Welfare
Structural and ecosocial inequality
The research addresses issues at the intersection between: welfare and poverty issues; social policy, accommodation and the housing market; working life and the labour market; and migration regimes. Interest is directed at unequal conditions and prerequisites, and at precariousness. There is also an interest in ecosocial inequality, which concerns how issues of welfare and distribution of resources relate not only to social but also ecological and physical dimensions of sustainability.
Welfare studies
Welfare policy is faced with new challenges, which is manifesting in increasing social imbalance. New production patterns, new technology and increased movement of capital have changed previous industrial relations and social risk profiles. At the same time, the economic-political instruments for employment and public activity, which had been developed over decades by means of regulated capital markets and major industrial concerns firmly rooted in national interests, are becoming increasingly unfit their purpose. Traditional Keynesian demand-stimulating policies are not as effective on pockets of deprivation and chronic unemployment. Nor does the social security system, which is based around a norm of long and secure employment, provide effective insurance in a more individualised jobs market. This jobs market is characterised by both more short-term and project-based appointments and increasing requirements for expertise. Increasing numbers of people who do not meet these requirements and who fail to update their qualifications are at greater risk of unemployment. High economic growth is not a guarantee against unemployment and low income if underemployment and income security originates largely in an imbalance between the work force's qualifications and demand by companies.
The welfare policy research conducted at the department aims to achieve an holistic approach in which individuals of various ages and from different socioeconomic conditions are made visible in the encounter with established welfare institutions. Opportunities for young people and the transition from school to working life are subjects of interest. Various projects highlight everything from problems of increasing ill health to failings within vocational training systems.
Ongoing research projects
Perspective on social pedagogy in social work
Collaboration platform
The Institute for Sustainable Urban Development (ISU) is a collaborative platform that is part of making Malmö more sustainable. We support and initiate collaboration between the City of Malmö and Malmö University in order to consolidate our position in knowledge and learning for sustainable urban development.
Read more about the Institute for Sustainable Urban Development (ISU)
Ageing
This research deals with the quality of life for elderly people and the organisation of both traditional and new forms of care for the elderly in the wake of demographic changes and increasing differences in social conditions and longevity. The research also addresses the restructuring of the welfare state and increasing reliance on technological infrastructure, such as digitalisation.
Doctoral courses
Most of the research at the Faculty of Health and Society is interdisciplinary, which opens up opportunities for new and exciting areas of research beyond the subject divisions that have traditionally existed between medicine and social sciences.
Research projects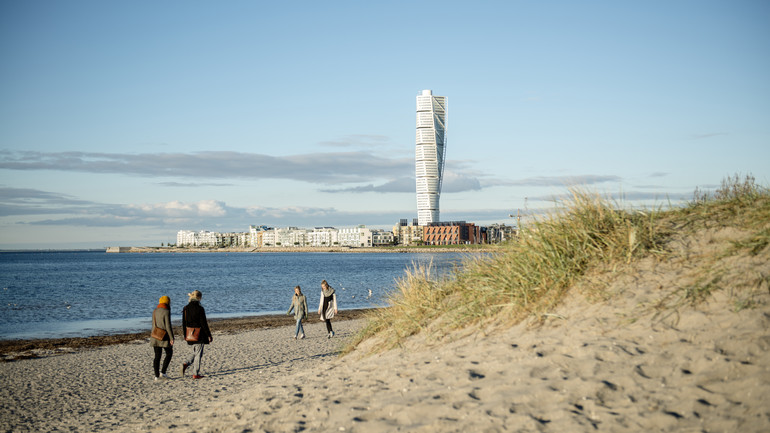 Research publications
List of the departments research publications.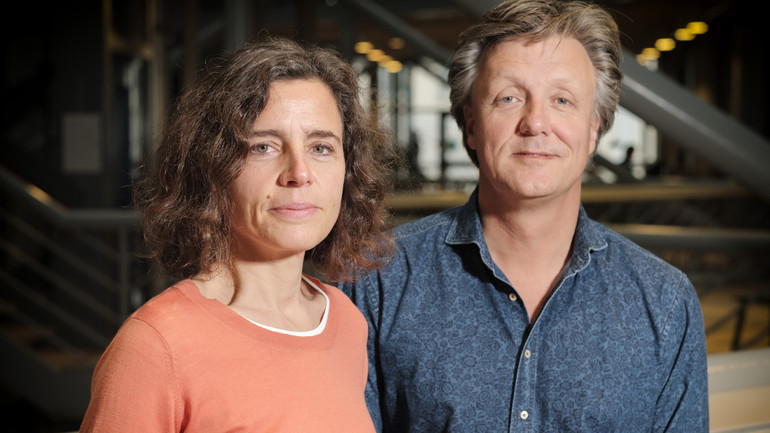 Our researchers
Contact the institution's researchers with your questions and proposals for collaboration.
Collaborate with us
Our research is carried out and developed in close cooperation with local stakeholders, national organisations and agencies, as well as with international cooperation partners. Research training is conducted more than 20 doctoral students, some of whom are recruited via the graduate school for professionals in the fields of health, nursing and welfare.
Contact persons
Head of Department
Assistant Head of Department, primary level
Assistant Head of Department, advanced level
Head of Research
Director of Studies
Internationalisation Coordinator
Study Administrator
Study Counsellor