Putting pea seeds under the microscope to find the food of the future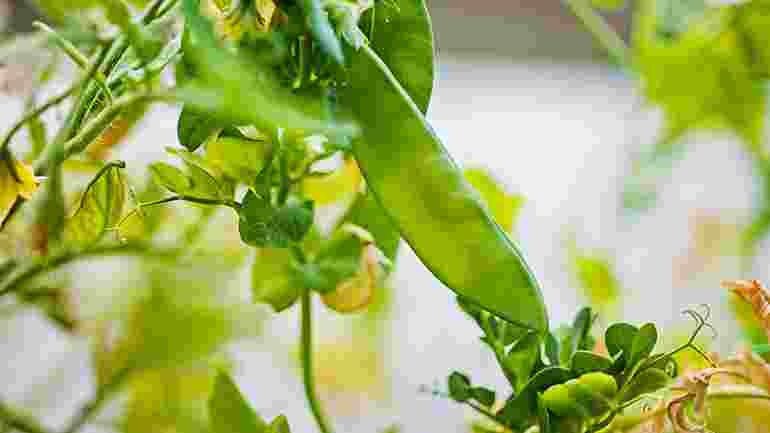 How do you create a plant-based steak with the perfect texture, or a creamy, smooth milk substitute? Researchers at Malmö University have started to investigate the properties of proteins in pea seeds to get one step closer to creating the food of the future.
Within both the scientific world and the food industry, intensive work is underway to develop sustainable, high-quality, and plant-based substitutes to meat and dairy products. Felix Roosen-Runge at the Biofilms Research Center for Biointerfaces will, for the next five years, lead a project to investigate the properties of protein in pea seeds.
Protein from pea seeds has the potential to be used as a good substitute for animal products ...
Felix Roosen-Runge
"We will take a closer look at the structures in the seeds and how they store protein and sugars. If you understand the microscopic details and the interaction between the proteins, you can enhance how to create specific properties in different food products.
"For example, you usually have to shake the oat milk before you pour it into the coffee so that it doesn't curdle. But with a better composed emulsion, you would avoid needing to shake it," he said.
Protein from the animal kingdom usually occur in liquids and is relatively easy to extract and process. Protein from pea seeds has the potential to be used as a good substitute for animal products, but seeds are also made to withstand harsh conditions. They are difficult to dissolve in water and thus also more difficult to extract protein from. It is therefore necessary to find new methods than those traditionally used in the food industry.
"Today it is common to extract protein through a pH adjustment. We want to explore other methods and find out what kind of extraction works best for the subsequent structuring process. It is not only about mapping the final structure, but also the process itself that leads to it."
In the project, the researchers will use scattering techniques, such as light scattering and X-ray scattering at MAX IV – a Swedish national synchrotron laboratory – to understand the structures and properties of pea seeds, both on a small and large scale.
Text: Adrian Grist & Anna Dahlbeck