Region Skåne and the City of Malmö establish an anniversary foundation for Malmö University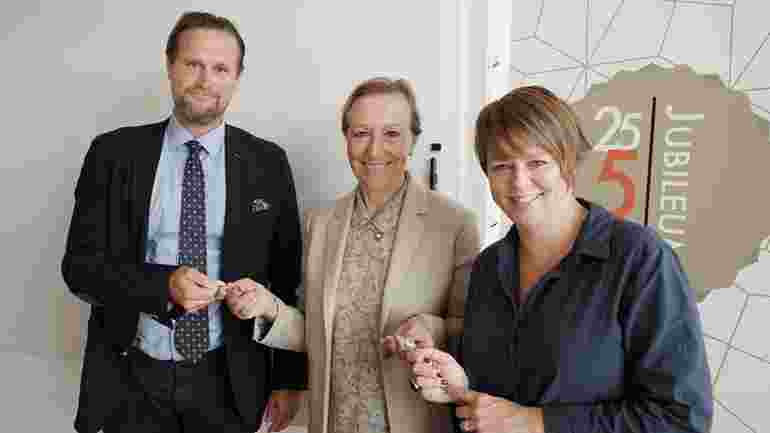 In conjunction with Malmö University's anniversary celebrations, Region Skåne and the City of Malmö are setting up a new foundation to help strengthen research and education on societal challenges.
City of Malmö and Region Skåne's Regional Council have decided to contribute 750,000 SEK each to the new foundation, which will be managed by Malmö University. The purpose of the foundation is to promote education, research, and collaboration at the University and to disseminate research results.
"This is a welcome and good tool that can strengthen our activities. Now we can also receive more important anniversary donations both during our anniversary campaign and in the future – and, thus, make strategically important investments. We hope that more people will support us through the Jubilee Foundation so that it grows and creates opportunities for the future," says Vice-Chancellor Kerstin Tham.
Kerstin Tham, Katrin Stjernfeldt Jammeh, chair of the Municipal Board of Malmö, and Carl-Johan Sonesson, chair of the Regional Council of Region Skåne will participate the launch of the foundation, which media are welcome to attend.
"By establishing this anniversary foundation, we are supporting education and research locally to meet the long-term challenges facing our city, region and society at large," says Stjernfeldt Jammeh.
Text: Marc Malmqvist