Human rights advocate to receive honorary doctorate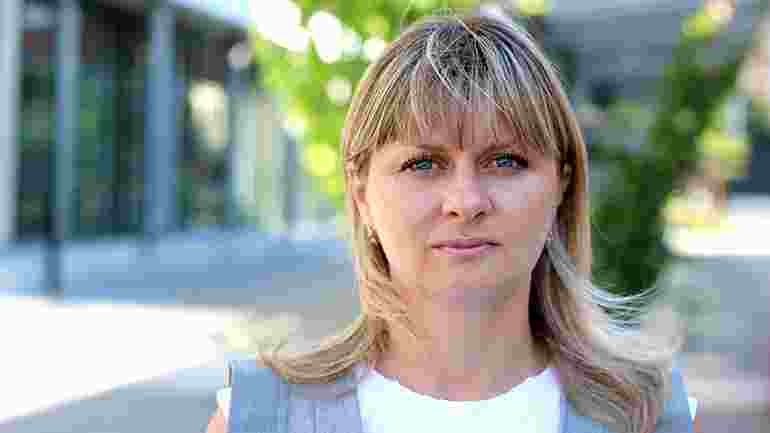 University Lecturer Mariia Tyshchenko from Ukraine will be appointed an honorary doctor at Malmö University for her work for human rights, gender equality and peace.
The motivation for the appointment describes her as "... in every way an exemplary person whose work and commitment impresses, inspires and gives hope for a better, more just and more peaceful world".
Tyshchenko, who is a lecturer at Kyiv National Economic University, has been working with Malmö University's teaching staff on issues related to social sustainability and social innovation in Ukraine.
"I see myself as an activist. Research serves as the basis for me to contribute to change."
Mariia Tyshchenko
She is currently working in Sweden and focusing on emergency aid and humanitarian efforts, especially in southern Ukraine. In cooperation with Malmö University, she has helped evacuate 42 people with disabilities from Kharkiv to Sweden. She is also involved in finding education placements abroad for Ukrainian students.
Before the war, she has worked extensively in her home country to implement gender equality and anti-discrimination plans at local and national political levels.
"It has been very successful, but there are still those who oppose it – often for religious reasons," she says.
Through her NGO Poruch, she has launched human rights projects focusing on women and young people with disabilities. As of 2015, she has also engaged herself in the Peace Schools project targeting children, teachers, students, and sometimes parents and local authorities. The aim is to communicate messages of non-violence and prevent conflict.
"I see myself as an activist. Research serves as the basis for me to contribute to change. My goal is to create a society where people can have their needs met."
Tyshchenko is currently interested in two projects in Donetsk and Luhansk: 'Supporting Recovery and Sustainable Solutions for Internally Displaced Persons' and 'Inspiring peace in Ukraine: development of children and youth through non-violence'. The latter ran until the outbreak of the war.
Because of the war, all projects in Ukraine are now at a standstill. Tyshchenko's hometown in southern Ukraine is occupied, and her parents remain in Kyiv. She appeals to the world not to forget Ukraine.
"We need humanitarian aid and help to rebuild our country. At the beginning of the war, all countries were interested. The risk now is that people will get tired of all information from Ukraine, but we are still dying every day. We are fighting for the security of the whole of Europe, and we are under pressure," she says.
Text: Magnus Jando & Anna Jaakonaho
More about Mariia Tyshchenko