Researcher awarded fellowship at prestigious American university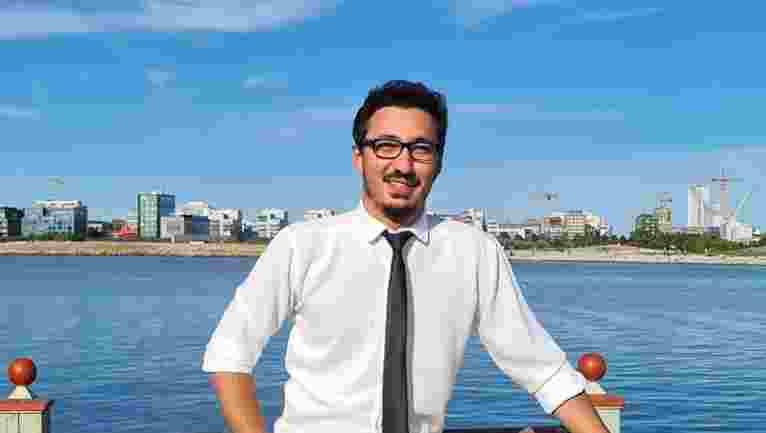 An opportunity to strengthen his expertise awaits Anil Incel, a postdoc at Biofilms Research Center for Biointerfaces. He is set to head to Stanford University, thanks to a fellowship programme set up by the Knut and Alice Wallenberg Foundation, in collaboration with several reputable universities.
"I have studied and conducted research at a number of European universities and am looking forward to seeing what it is like in the USA," says Incel, who originally comes from Turkey, but completed his doctorate at Malmö University.
"It feels exciting and a little scary because it is one of the world's most prestigious universities and a very competent environment. It will be challenging, but I'm glad I got this opportunity. I chose Stanford not only for its reputation, but also because my academic career and my future research topics align with its strengths and expertise," says Incel.
At Stanford, he will research the development of synthetic antibodies that can be used in the development of diagnostic tools.
"The accurate characterisation of various human diseases, including cancer, heavily relies on specific natural reagents like antibodies or lectins. However, the lack of such reagents can hinder the development of precise diagnostic techniques and targeted therapies. By synthesising these reagents synthetically, it becomes possible to enhance clinical interventions and diagnostic tools, thereby advancing the field," says Incel.
The application for the fellowship opens in the autumn of each year and as part of the process, it is important that the academic contacts a researcher at the university whose laboratory, department or institute they are interested in joining. Last July, Incel contacted Professor Tom H. Soh at Stanford University and expressed an interest in joining his research group within the Department of Electrical Engineering and Radiology. He showed his CV and was introduced to the research group.
"In September I received an invitation from them, and this served as confirmation that they are willing and ready to receive me to do research together. Then I finished writing the application where I clarified my ideas and how I can work with the group," says Incel.
After his postdoctoral stay at Stanford University, he can receive support for another two years when he returns to Sweden. This support makes it possible for the fellows to use their valuable experiences from Stanford.
Text: Hanna Svederborn & Adrian Grist