Sudanese research partners bear witness to the conflict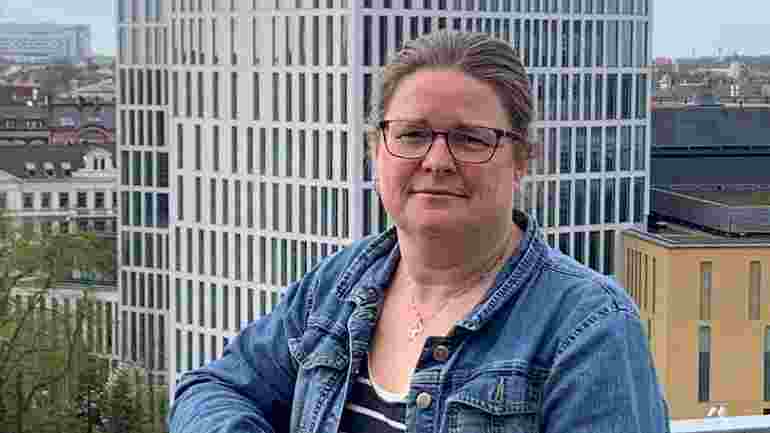 As the Sudanese conflict continues, a Malmö University academic describes the harrowing sound of artillery and gunfire as she phones her research partner in the city of Khartoum.
Visual anthropologist Josepha Wessels, an associate professor in Media and Communication Studies, has had close links to Sudan since her first visit in 1995, and since 2018 has conducted two research projects with colleagues at the University of Khartoum.
It all comes down to two generals who have a complete disregard for the Sudanese population.
Josepha Wessels
Fighting erupted in the Sudanese capital as a direct result of a vicious power struggle between two rival generals, Abdel Fattah al-Burhan, the head of the armed forces and in effect the country's president, and his deputy and leader of the paramilitary Rapid Support Force (RSF), Mohamed Hamdan Dagalo.
While Wessels had been monitoring the situation, it was three days before the recent fighting broke out that she was on a monthly conference call with her research partners who believed everything was stable.
"As soon as I heard what was going on, I went to our WhatsApp group to make sure everyone was safe. They were safe but it was some days before I heard back from my counterpart, Sumaya. It was harrowing, she had not been in contact because the internet was down, when we spoke there were times I could not hear her because of the artillery and gunfire in the background," said Wessels.
After the bloodless coup in 2019, the two generals have been in dispute over the framework timeline to hand power over to a democratically elected government.
"There is a Sudanese environmentalist I've known since 2005, he is over 80 years old and has a vast knowledge of climate change. When I met him in 2020 he told me that everyone was elated about the success of the revolution, but he was very wary about the two generals, saying that they were war criminals for past atrocities and should be sent to the Hague. I think about what he said all the time."
Wessels praises the efforts of the Sudanese Professionals' Association, an umbrella group made up of trade unions, and environmentalists. The SPA are intellectuals and highly capable people that Wessels believes could bring the country to prosperity and make use of its extensive natural resources.
"It's such a pity, this country has enormous potential. With the SPA and the civilians that were involved during the revolution, this country could really develop with its resources.
"The international community has done nothing to prevent this. If there is no international attempt to stop this, this could be worse than Syria or Libya. The main thing now is to get the generals to back down. They are destroying the infrastructure of a country with a population of 45 million, one third of which is living in extreme poverty. It all comes down to two generals who have a complete disregard for the Sudanese population."