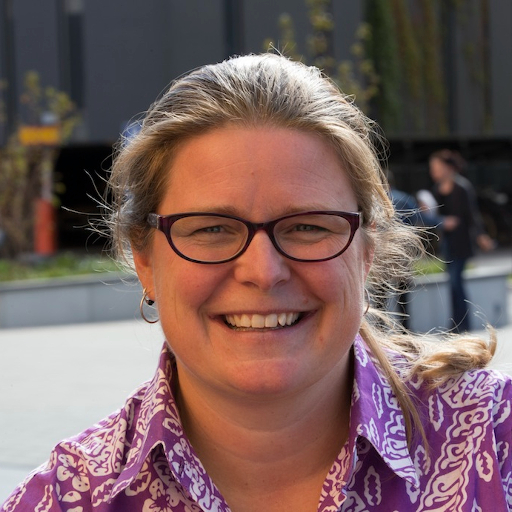 Communication for Development
Presentation
Joshka Wessels is an award winning documentary filmmaker and Senior Lecturer in Communication for Development at the School of Arts and Communication (K3), Faculty of Culture and Society. She also produces Virtual Reality 360 experiences for which she has won awards. She is keen on exploring the use of video and immersive media in research and combining her scholarly and practice skills in her innovative methods.
She teaches at the MA degree course on Communication for Development (ComDev) and is currently the PI of two research projects on Sudan; a VR-funded project on Climate Change Resilience in Urban Sudan supported by the Swedish Research Council and a French funded project the role of graffiti and environmentalism in sustainable future visioning for Sudan. Furthermore as co-PI she is involved in a VR funded research environment on Syrian Refugees in Jordan, Turkey and Sweden in collaboration with Gothenburg University and a Riskbanken Jubileum fund supported project on the post-migrant condition in Sweden with the Malmö Institute for studies of Migration, Diversity and Welfare which is led by Professor Maja Povrzanovic Frykman in collaboration with Lund University. Finally she has an advisory function with the JPI-Urban Europe consortium project House-IN led by the architectural department of Lund University.
She is in the final stages of an ethnographic film project, with support from the Crafoord Foundation, documenting life histories of Syrian refugees over a period of 20 years. In 2019, she published a landmark book on the history of Syrian Documentary cinema and video activism with IB Tauris/Bloomsbury UK.
Joshka is a member of the steering committee of the Swedish MENA Network and a Senior Fellow with the Centre for Syrian Studies (CSS) at Saint Andrews University in the UK. She is an affiliated researcher to the Virtual Reality Lab, at Lund University in Sweden. She has a MA in Visual Ethnography, from Leiden University, PhD in Human Geography from the University of Amsterdam and has carried out postdoctoral research at Lund University on hydropolitics in the Jordan River Basin and the University of Copenhagen on Syrian video activism.
Between 1997 and 2002, she lived in the Old City of Aleppo and carried out visual ethnographic fieldwork in northern Syria and Damascus country-side, for her PhD dissertation.
Her work has been published in The Conversation, Open Democracy, the Middle East Institute, the Middle-East Journal of Culture and Communication, Middle-East Critique, Whitehead Journal of Diplomacy and International Relations, Hydrological Sciences Journal and the International Journal of Environmental Studies.