Ukrainian concert hall in collaboration with University: "We want to establish a cultural front against Russia"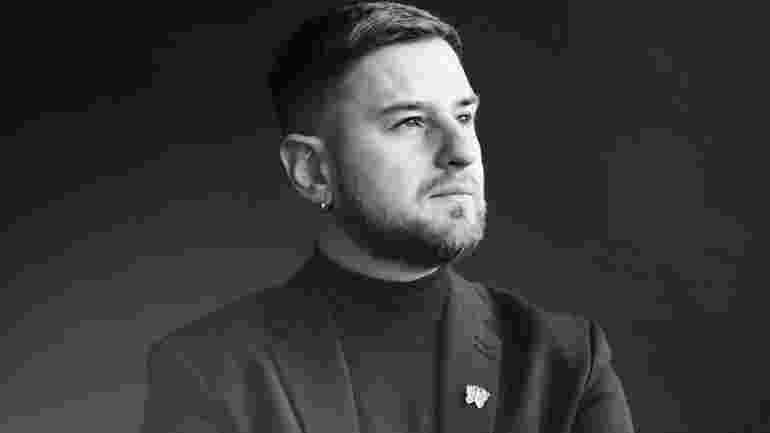 Taras Demko has been fighting to keep the culture of Ukrainian flourishing, despite the ongoing war. He has close ties with Malmö University and is working to develop future collaborations. "We will never accept censorship from Russia," he says.
He is the deputy director of the concert hall in Lviv and for a long time has worked to rediscover and make available Ukrainian classical music, among other things by creating a database where the works of over 300 composers are collected and downloadable.
Ukraine is fundamentally a free country, and we will never accept censorship from Russia.
Taras Demko
"In recent years, we have seen a sharp increase in the number of composers in Ukraine, many are young, intellectuals who have made contacts around Europe. And now, in light of the Russian invasion, music institutions all over the world want to play Ukrainian music," he says.
In 2021, before the war, he worked with the project Forbidden Music, also a collaboration with Malmö University. The project aimed to highlight composers whose works and lives have been affected by oppression throughout history – a theme that has become frighteningly relevant.
"When we started working on the project, it was to remind us of history. Now we are in a situation where culture once again needs to be defended. Together, we want to establish a cultural front against Russia, which is trying to eradicate Ukrainian culture," says Daniel Hansson, conductor at Malmö University who is also visiting professor of conducting at the Lviv Conservatory of Music.
The ambition is to continue the joint work, to develop new projects and forms of cooperation.
"Offering Taras a temporary workplace at Malmö University is a way for us to work effectively together. It is also to create an everyday working life without the threat of missile attacks, "says Hansson, who also sees the visit as a valuable opportunity for an exchange of ideas.
"Despite the fact that there is a war going on, Ukrainian cultural practitioners and artists continue to meet their audience in a variety of ways. It shows a creativity and constructiveness that I think we can learn a lot from," says Hansson.
Since spring, Demko's concert hall has offered a sanctuary to the Philharmonic Orchestra in Luhansk, whose members had to flee when the Russian forces occupied the city. The orchestra from Luhansk has thus been able to continue playing despite having lost both its city and its own concert hall.
Reflecting on the future, Demko answers:
"As I see it, the areas that are under Russian control are temporarily occupied. Ukraine is fundamentally a free country, and we will never accept censorship from Russia."