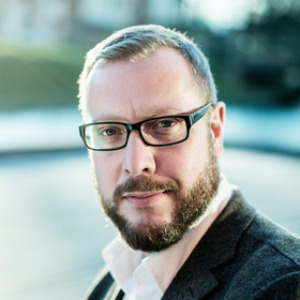 Joint University Administration and Services
Communications Department
Presentation
Daniel Hansson is University Music Director at Malmo University and Artistic Director for Malmo University orchestra and choir and Ensemble SYD.
Daniel Hansson comes from a Scandinavian conducting tradition, and has been greatly influenced by teachers such as Jorma Panula, and Eric Ericson. While Hansson has a passion for traditional repertoires, his bold and innovative approach has led him to arrange and conduct numerous large commissions of new music. Among the ensembles he has conducted are the Monte Carlo Philharmonic, Manaus Opera, Ukrainian Festival Orchestra, Malmö Symphony Orchestra and the Swedish Radio Choir.
Hansson is a respected and sought-after educationalist and guest professor in conducting at the Conservatory of Music in Lviv, Ukraine. Beyond leading a number of courses and seminars on conducting, he continuously works towards making music education as inclusive as possible across all age groups. Actively promoting music and culture in society, Hansson was one of the innovators and initiators of Körcentrum Syd, an organisation which aims to foster and nurture choral activities in southern Sweden. His Grammy nomination followed his founding of the Ensemble Syd, southern Sweden's only professional vocal ensemble.