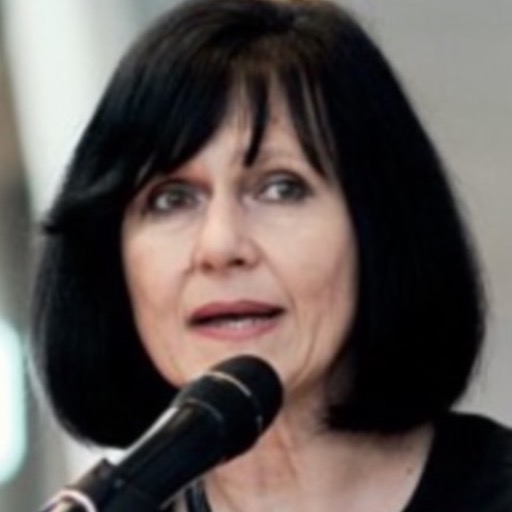 Presentation
Maja Povrzanović Frykman is Professor of Ethnology, teaches in Peace and Conflict Studies and International Migration and Ethnic Relations programmes at the Department of Global Political Studies (GPS) as well as in the PhD programme at the Dept. of Ethnology and Cultural Anthropology, University of Zagreb. Responsible for PhD programmes at GPS. PhD supervisor at Lund, Linköping, Zagreb and Malmö University.
Main areas of research
Migration; highly skilled migrants; concepts and practices within the semantic domains of diaspora and transnationalism; labour- and refugee-migrants from Croatia and Bosnia-Hercegovina; narratives on exile experiences; war-related identification processes; ethnicity and place; affect and material culture.
Read a summary of Povrzanović Frykman's research on materiality and migration
2021-24 Project leader, Academia and cultural production as 'postmigrant' fields in Sweden(RJ, Dnr. P20-0137)
2018+ Coordinator, Highly skilled migrants research network, MIM, Malmö University
2012-18 Coordinator, TRANSMIG - Transnational Practices in Migration, IMISCOE Research Group (organization IMISCOE - International Migration, Integration and Social Cohesion in Europe)
Independent observer of the evaluation process, FORMAS, May-September 2014
Expert, European Commission Research Executive Agency (Horizon 2020, work programme Marie Sklodowska-Curie 2016-17, 7th Framework Programme on Research, Technological Development and Demonstration 2010-13, FP7-PEOPLE-2012 Career Integration Grants and Co-funding of Regional, National and International Programmes 2012, FP7 Socio-economic Sciences and Humanities: Collaborative projects 2009)
Expert, Norwegian Research Council, Austrian Science Fund (FWF), Cyprus Research Promotion Foundation, Östersjöstiftelsen, The Netherlands Organisation of Scientific Research (NWO), Academy of Finland, Svenska litteratursällskapet in Finland
2013+ International Advisory Board member, Centre for Advanced Migration Studies – AMIS, (http://amis.ku.dk/), Faculty of Humanities, University of Copenhagen
2020-23 Advisory Board member, Making it Home: An Aesthetic Methodological Contribution to the Study of Migrant Home-Making and Politics of Integration - MaHoMe (Nordforsk, Joint Nordic-UK research programme on Migration and Integration, Principal Investigator: Fran Lloyd, Kingston University)
Board member of journals
Društvena istraživanja, Institute of Social Sciences Ivo Pilar, Zagreb
Dve domovini/Two Homelands, Slovene Academy of Sciences
Etnološka tribina, Croatian Ethnological Society
Nordic Journal Migration Research
Peer-Reviewer
Anthropological Theory
American Ethnologist
Journal of Ethnic and Migration Studies (JEMS)
The Journal of the Royal Anthropological Institute
Journal of International Migration and Integration (JIMI)
Nordisk Sosialt Arbeid - Nordic Journal of Social Work
Childhood. A Global Journal of Child Research
Identities. Global Studies in Culture and Power
Nationalism and Ethnic Politics
Participation
5 keynote lectures; invited discussant at 12 conferences; 48 invited lectures and presentations
Co-organized 26 conferences, workshops and seminars
Presented 72 conference papers