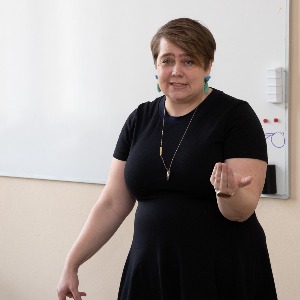 Presentation
Pille Pruulmann-Vengerfeldt is a professor in media and communication, Malmö University since November 2016 and has previously worked in University of Tartu as a professor in media studies (2014-2016).
Her research interests have focused around cultural citizenship and participation and engagement in museums, libraries and public broadcasting. She has also worked on the topic of internet users and social applications of new technologies. She has been an active member in the European Communication Research and Education Association (ECREA) and in NordMedia networks. Pille is currently the international director of European Media and Communication Doctoral Summer School. She has been the project leader on different local projects and international projects. These projects have had her working on new and emerging technologies, youth participation and museum engagement questions. She has published over a hundred articles both in journals and as book chapters and has been in the team of editors for more than ten books.
She is currently co-leading the Digital Culture stream at the Data Society research programme focusing on the questions of museums and audiences.