Amputations not always necessary for patients with diabetes and gangrene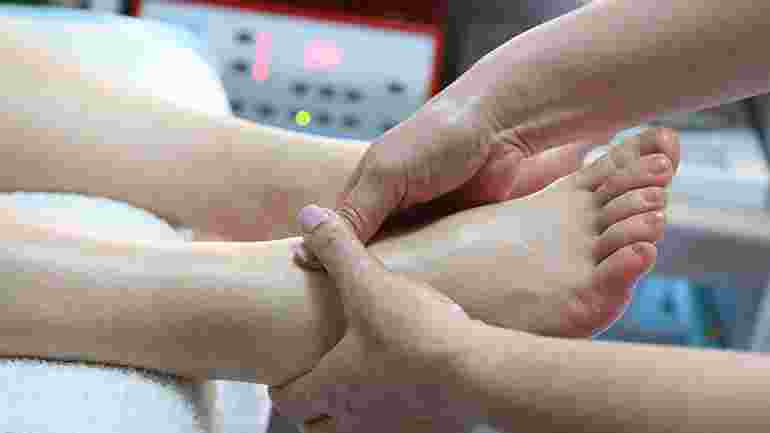 A new study shows that major amputations are not necessary for the healing of patients with diabetes and gangrene-damaged feet.
"What we see is that below-knee amputations can very often be avoided. However, the results also show that it can take up to a year to heal from even a minor amputation. This shows how important close follow-ups are," says Magdalena Annersten Gershater, senior lecturer in diabetes care at Malmö University.
Research shows that the risk of ever having to have an amputation is reduced if one receives treatment at a multidisciplinary foot centre.
Magdalena Annersten Gershater
The study was conducted in collaboration with researchers at Skåne University Hospital's diabetic foot centre. Together, they investigated a group of patients with gangrene in their toes or forefoot and followed them up from when they were first admitted until they had healed or had died. Some 66 per cent of the patients who survived, healed without needing a below-knee amputation.
"This means that one must not lose hope. Many people with diabetes think that the worst thing about the illness is the possibility of going blind or having an amputation. However, getting a foot ulcer and gangrene when having diabetes doesn't automatically mean amputation," says Annersten Gershater.
Gangrene is a type of tissue death that can develop in infected wounds and areas where blood circulation is poor. People with long standing diabetes and foot ulcer are at increased risk of gangrene as a complication of the illness. Many heal without major surgery, but the most severe cases require amputation.
The new study shows that the risk of major amputation increased if the patient also had several other illnesses – such as heart and kidney disease – combined with old age. Yet, one factor reduces the risk of having to undergo any kind of amputation, according to Annersten Gershater.
"Research shows that the risk of ever having to have an amputation is reduced if one receives treatment at a multidisciplinary foot centre. The needs of these patients are complex, and beneficial treatment requires multiple areas of expertise."
Text: Anna Dahlbeck & Anna Jaakonaho
Find out more about the research