Parkinson's disease app recognised in prestigious top 100 list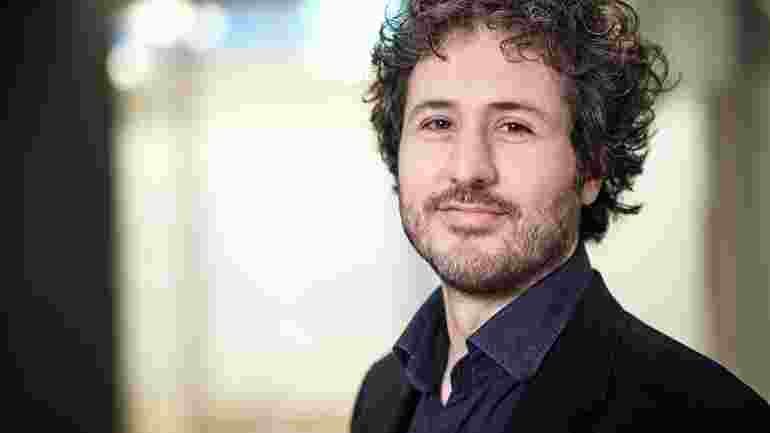 Researchers at Malmö University are developing an app that will help patients with Parkinson's disease. Now the project is highlighted on a national list which honours technology in the service of humanity.
"The purpose of the app is to produce more objective data that can improve the treatment of people with Parkinson's. This is something we know is needed," says Dario Salvi, a researcher at Malmö University who is leading the project in collaboration with Karolinska Institutet and the University of Edinburgh.
What is unique about this project is that the data gives a more overall picture of Parkinson's.
Dario Salvi
The ParkApp project is now highlighted in the Royal Swedish Academy of Engineering Sciences' (IVA) annual '100 list' . The list draws attention to research that can be utilised in society, and the idea is that the app will eventually be able to be used in healthcare.
"People with Parkinson's often experience a slow and gradual worsening of the disease. During doctor appointments, patients need to be able to describe their symptoms from a fairly long period before the visit, something that is not always very easy," says Salvi.
By equipping the patient with an app to continuously collect data on symptoms, the course of the disease can be understood and treated more effectively.
"What is unique about this project is that the data gives a more overall picture of Parkinson's. It is not just about logging tremors or cognitive ability, we also collect information from different areas of the patient's life.
Users can not only measure symptoms by, for example, tapping on the screen or answering questions about sleep or mental health, but also by wearing sensors that read tremors or movement patterns.
The researchers are developing algorithms to "transform" the data into the UPDRS scale (United Parkinson's Disease Rating Scale), so that it can be used in a clinical context. The hope is that doctors can improve the treatment of patients with the help of the more comprehensive data from the app.
By the end of the year, the app will have been used regularly for a few months by 40 Parkinson's patients; the next step is to involve doctors to understand how they experience and can use the technology.
According to Salvi, "mobile health", such as apps, will be an important part of the healthcare of the future:
"The pandemic showed how vulnerable healthcare is and that digital solutions can play an incredibly important role. Suddenly we saw a very rapid development of digital technology in healthcare, and thus also what benefits come with it.
"The use of smartphones in healthcare is something we will see more of in the future, and we are incredibly happy that IVA has chosen to highlight ParkApp as an example of innovative research that can benefit society," says Salvi.
Text: Joanna Kindeberg & Adrian Grist