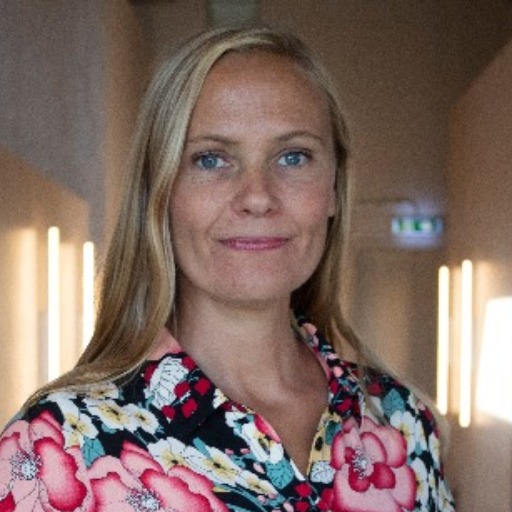 Presentation
I am a senior lecturer in social work with a focus on sexology and sexuality studies. I teach several courses on the Master's programme in sexology. My research interests are linked to ideas about the body, gender, sexuality, power and identity. Theoretically, I am mainly inspired by poststructuralism, phenomenology and feminist theory.
My dissertation, BDSM – The Practices of Paradoxes (2016) is an ethnographic study that focuses on BDSM (bondage, discipline/domination, submission, sadism and masochism), its practices and its practitioners. I interviewed twenty-nine people who define themselves as BDSM practitioners. The purpose of the dissertation was partly to empirically explore how practitioners, through their stories, give meaning to their experiences and partly to theoretically explore how BDSM and sexual minorities can potentially transform ways of understanding and thinking about sexuality, power and gender. Inspiration was taken from Foucault's theories of power and discourse as well as Deleuzian theory.
Since then, I have worked with Catrine Andersson on the project Polyamory - Relationships, Family and Everyday Life Beyond Norms of Coupledom (funded by the Centre for Sexology and Sexuality studies, Malmö University). We interviewed 22 people living in non-monogamous relationships about how they relate to – and challenge – contemporary norms of coupledom, relationship-building and family formation.
In my recently completed postdoctoral project, LGBTQ, Sexuality and Christian Free Church (located in the Department of History and Contemporary Studies at Södertörn University and funded by Forte with co-financing from Södertörn University), I examine experiences of being LGBTQ and part of a Christian free church. The project consists of three parts: an observational study where I participated in a Christian study circle regarding LGBTQ and the free church, a discourse analysis of how homosexuality has been portrayed in the Christian newspaper Dagen (The Day) over the past ten years and an interview study with 29 LGBTQ people who are or have been members of a free church congregation.
I am a co-supervisor for doctoral student Anna Hart, who investigates experiences of sexuality in young adults with intellectual disabilities.