Cookies
We use cookies on this website. Cookies help us deliver the best experience on our website. Read about cookies.
The Institute for Studies in Malmö's History (IMH)
The Institute for Studies
in Malmö's History (IMH)
The Institute for Studies in Malmö's History (IMH) is a centre for urban history research. We research the role of cities in history, changes in city life, and how their identities are produced and spread. An important part of our activities is to create historical dialogues in different places in Malmö.
Activities
The Institute for Studies in Malmö's History (IMH) has an ambitious programme of lectures, seminars and discussions about urban history, and the history of Malmö; these take place in collaboration with a number of actors, both within and outside of the University.
Together with Malmö City Library, we arrange open lectures on the library's premises. Knowledgeable and appreciated lecturers give talks on historical themes with a clear contemporary connection. The lectures are free and open to anyone who wants to listen and take part.
On the University's premises, IMH, together with other researchers, organise 'open urban seminars' with the aim of creating a dialogue about research on urban history and Malmö. These conversations are also open to anyone interested.
City walks
During our city walks, the audience is guided to environments that act as openings and passageways to past events and lived experiences. We use these urban 'openings and passageways' to convey and critically examine history. The dialogical nature of the city walk also enables connections between personal stories and shared stories. In addition to offering city walks in Malmö, IMH is engaged in research on and method development for city walks as a way of interacting with history.
Walk to history – "Gå till historien"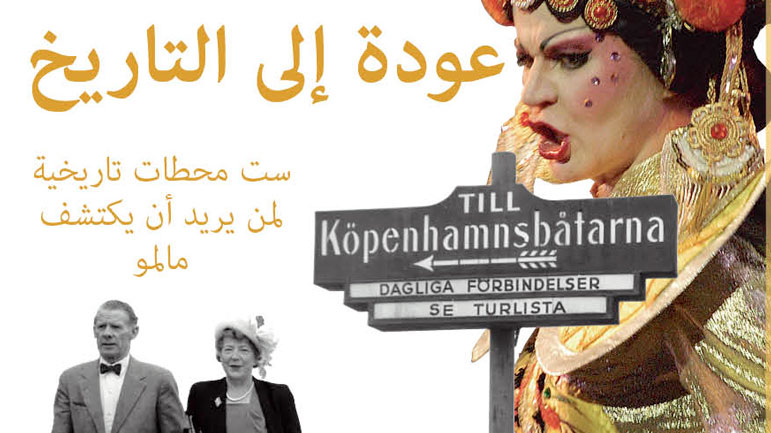 The book 'Gå till historien', which means both 'to make history' and 'to walk through history', presents walks on different themes in time and space. Through the book, you will get the help you need if you want to discover the medieval quarters, or go searching for traces of the Danes. It introduces you to the multi-religious Malmö, the city of immigrants, and the women of the city. It offers tips on how to follow in the footsteps of the labour movement, and walk the parks and green spaces. It will give you an understanding of the architecture, and point out the hubs for culture and music. In addition, you get the opportunity to discover Limhamn from a historical perspective.
"Gå till historien." Twelve city walks to experience Malmö (in Swedish)
City history available in several languages
The institute works to make dialogues about the city's history available in several languages. To invite more Malmö residents to the dissemination and discussion of the city's history, the book has been translated and published under the title 'Awdah ilá al-tārīkh'. Together with the Workers' Educational Association, IMH has also trained Arabic-speaking Malmö residents as guides for the city walks.
Educational maps
The institute participates in the City of Malmö's development of maps as a pedagogical tool for teachers in the city's schools. 'Educational maps' is a platform where information and data are gathered on one website. The purpose is to inspire preschools and schools to utilise the city's locations and take the opportunity to teach outside of the classroom.
Research publications
Researchers at the institute publish books, articles and book chapters. Some of these academic and popular science contributions can be found in the Digital Science Archive (DiVA). Below is a selection of IMH's publications.
Publications
Creating the City. Identity, Memory and Participation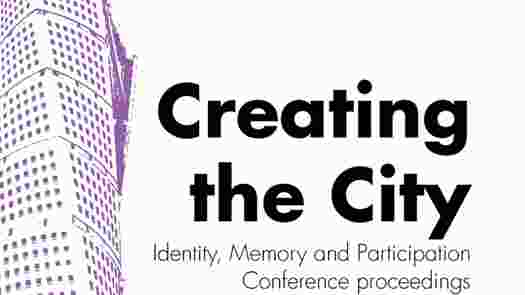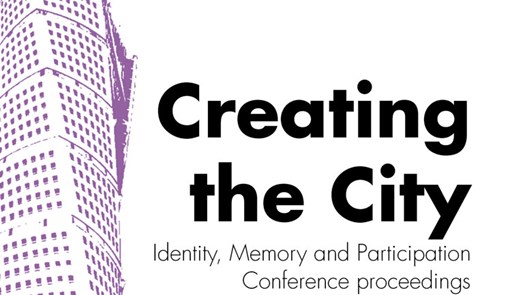 Creating the City. Identity, Memory and Participation
This anthology has its origins in the conference 'Creating the City: Identity, Memory and Participation', which was held in Malmö in 2017. It gathered scholars from various disciplines, such as history, anthropology, literature, geography, sociology, political science, and media and communication; and practitioners as archive and museum professionals, urban planners, architects and artists.
Studies in honour of Roger Johansson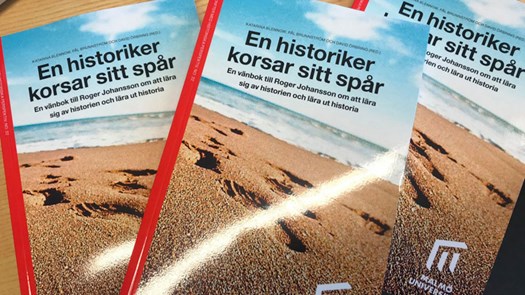 Studies in honour of Roger Johansson
When IMH's director Roger Johansson turned 65 in 2019, friends and colleagues published a 'friends book' with contributions presenting research in several of the fields Roger is active in. Such fields include: educational science, history didactics, Malmö history and workers' history. The publication contains both Swedish and English chapters.
Urban history research
IMH is engaged in urban history research, as well as communicating and creating historical research in ways that include and motivate Malmö residents. Since the institute began its activities in 2010, the mission has been to create urban history research, and to create historical dialogues in which researchers and the city's citizens participate on equal terms.
Through the institute's steering group, as well as its scientific council, IMH is linked to scientific expertise, actors within the municipality, cultural institutions, and educational organisations. IMH also has an international profile and collaborates with urban history researchers and institutions around the world.
More about the Institute for Studies in Malmö's history
Research and collaboration
Urban history within historical studies is the field of research that examines the changes in cities and city life. The field is multidisciplinary and uses theories and methods from, among others, sociology, geography, and architecture to investigate urbanity and urban processes. Urban historical perspectives are helpful for thinking about inclusion and exclusion as ongoing processes in cities, in other words, for asking critical questions about who owns the right to the city.
Historical dialogues
Historical dialogues are an important part of IMH's activities. In collaboration with cultural institutions in Malmö, we offer seminars and lectures where historical knowledge can be disseminated and discussed. In addition to this, IMH develops methods for involving people in the study of history and in the writing of history. Inspired by approaches that have been developed in, among other things, oral history and public history, we see collaboration as a way to initiate new historical research.
Malmö — a city in rapid change
Due to the focus on participatory research and historical dialogues, IMH's research is based on experiences in contemporary Malmö. Since the 1990s, Malmö has changed rapidly. During that period, several and often politicised stories about the city have been circulated publicly. Malmö can today be characterised as a transit city, a city that people pass through during their education, career or migration. At the same time, the city's connections to places in other countries have increased. Identity formation, history production, and trans-local perspectives are therefore important for the ongoing research at IMH.
Research and collaboration
The institute researches urban processes in historical perspectives in ways that include and activate people. Several of the ongoing research projects have been developed in dialogue with actors within Malmö municipality or with non-governmental organisations in Malmö.
If you want to be involved in developing new knowledge about urban change, city life or urban identity, you are welcome to contact IMH.
Courses
To educate about Malmö's history, and how historical processes create and reshape cities, IMH organises educations at several levels. Researchers from IMH also participate as teachers in individual course elements in other educations. As a special initiative around Malmö's history, there is an evening course that is given every other autumn, 'The history of Malmö 1850–2000' (the course is mainly held in Swedish).
Page modified: 2023-07-05