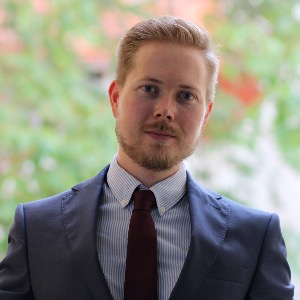 Presentation
My research interests span the fields of comparative politics and international relations with a focus on: nationalism and ethnic conflicts; competitive authoritarianism and democratization; and state-building and strategic studies. I specialize in the geographic area of post-Soviet Eurasia.
In the doctoral dissertation, I examined the efforts of the Georgian government following the Rose Revolution to integrate two borderlands, one populated by Armenians (Javakheti) and the other by Azeris (Kvemo Kartli). Findings from this project won the Best Doctoral Student Paper Award (Category: Caucasus-Russia-Ukraine) at the 2014 ASN Conference. I received a PhD from Uppsala University in 2016 and then obtained a postdoctoral grant from the Sasakawa Young Leaders Fellowship Fund (SYLFF). After a period spent working at the Swedish Defence Research Agency (FOI) I joined Malmö University as a Senior Lecturer in 2018.
I am associated with the Department of Security Studies at Charles University and with the School of Social Sciences at Södertörn University. From there, I manage a project financed by the Foundation for Baltic and East European Studies: "Conscription as Political Socialization in Divided Societies? Evidence from post-Soviet Estonia and post-independence Finland." I also collaborate with the International Centre for Defence and Security (ICDS) in Tallinn.
My most recent articles have been published in Europe-Asia Studies, Dynamics of Asymmetric Conflict, Nations and Nationalism, Journal of Language and Social Psychology, and Nationalities Papers. I have contributed with chapters to several edited books, and written for Foreign Policy.
I have earlier been a visiting scholar at the George Washington University's Elliott School of International Affairs (IERES), the Norwegian Institute of International Affairs (NUPI), the Institute of International Relations (IIR) Prague, and at several universities and think-tanks in the Caucasus.