Cookies
We use cookies on this website. Cookies help us deliver the best experience on our website. Read about cookies.
Studies in Housing and Welfare
Studies in housing
and welfare
Studies in Housing and Welfare (SBV) is a research group and a cross-disciplinary research environment. It deals with housing in a social context that is characterised by constant change.
Questions concerning housing have become increasingly pressing. Housing is more than four walls and a roof over one's head. It is not only closely linked to issues of identity and well-being, but also to future prospects — for example, in terms of access to work and education.
The provision of housing is thereby crucial for a society's development in regards to equal growth and welfare. At the same time, society is facing challenges linked to changes in demographics, increased divides, and segregation — challenges that are central issues for a socially sustainable housing provision today and in the future.
Studies in housing and welfare gather a number of research projects and researchers from different universities and faculties. The goal is to create a strong research environment that, with different perspectives and inputs, illuminates the issuse of housing in an ever-changing society.
News
Housing and Welfare Research Network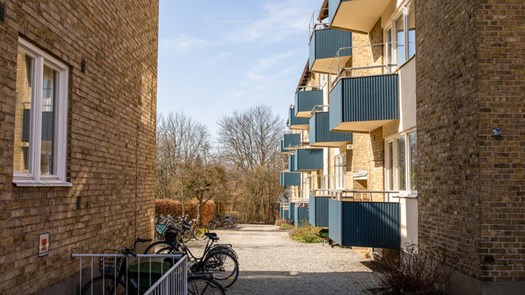 Housing and Welfare Research Network
The national network Housing and Welfare Research Network (HWRN) is coordinated by the research environment Studies in Housing and Welfare and funded by Forte. Besides developing and strengthening cooperation between researchers and disciplines, the network also contributes to deeper collaboration between research and practice regarding housing provision and the social aspects of housing. Seminars and other events are arranged within the framework of HWRN, of which some are open to the public.
New SBV Working Paper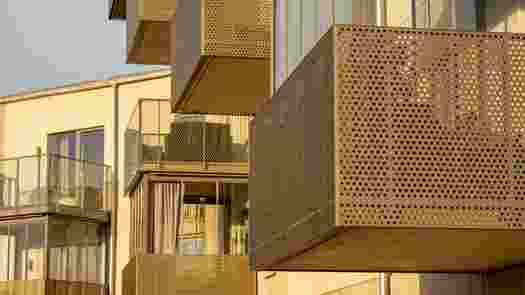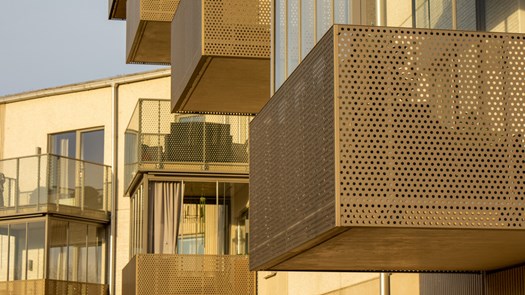 New SBV Working Paper
In the report "Tillträdeskrav i allmännyttan 2013–2022" by Grander and Sjöland Kozlovic, a central aspect of the role of public housing is illuminated. Namely, the requirements and policies that affect who has access to this type of housing. The report presents a systematic follow-up from 2022 of a previous (2013) national survey of local rental requirements, aiming at following up and analyzing changes in the requirements and their potential causes.
SBV Working Paper Series
Grander & Sjöland Kozlovic (2023)
Dunne, Cattabriga & O'Néill (2023)
Salonen (2023)
Roelofs (2022)
Grander & Frisch (2022)
Urfels (2022)
Grundström & Lazoroska (2021)
Sandberg & Grander (2021)
Allansson (2021)
Sjöland Kozlovic & Frisch (2021)
Lindemann & Roelofs (2020)
Grander (2020)
Selected other publications
Kusevski, Stalevska & Valli (2023) - Journal article
Sandberg & Listerborn (2023) - Journal article
Jensen & Righard (2023) - Journal article
Grander (2023) - Report
Holappa & Sandberg (2023) - Journal article
Bengtsson & Grander (2023) - Book
Kärrholm, Jensen, Foroughanfar & Söderberg (2022) - Journal article
Grundström (2022) - Journal article
Grander & Sandberg (2022) - Chapter in book
Gustafsson (2022) - Chapter in book
Samzelius (2022) - Chapter in book
Westerdahl & Grander (2022) - Chapter in book
Hammami & Valli (2022) - Chapter in book
Grander & Frisch (2022) - Report
Samzelius (2022) - Chapter in book
Grander, Roelofs & Salonen (2021) - Journal article
Grundström (2021) - Journal article
Salonen (2021) - Book
Jensen & Söderberg (2021) - Journal article
Westerdahl (2021) - Journal article
Righard (2021) - Journal article
Grander (2021) - Journal article
Thapar-Björkert & Villacura (2021) - Article
Samzelius (2020) - Doctoral dissertation
Grander & Salonen (2020) - Article
Grander (2020) - Book
Roelofs & Salonen (2019) - Report
Salonen, Grander & Rasmusson (2019) - Report
Rasmusson, Grander & Salonen (2018) - Report
Page modified: 2023-09-19